Things you didn't know you could grill
Summer is the perfect time to explore, be adventurous, and try something new — and that means outside on the grill, too.
If you've flipped too many burgers, eaten too much barbecue chicken, and are up to your ears in corn cobs, there are plenty of new and delicious foods to try that taste even better with some char. We've rounded up a few of our favorite and non-traditional grilling foods.
For example, have you ever thought of grilling cheese? Not cheese sprinkled on top of bread, but actual cheese. It's entirely possible, surprisingly easy, and doesn't turn into a gooey mess, but soft and chewy instead. Choose thick slices of halloumi or cheese wheels with a thick rind.
Grilled vegetables are another underappreciated grilling gem. One of the best is lettuce, which can enhance any summer salad. Try using a head of Romaine lettuce or butter lettuce that has been cut in half and brushed with olive oil. It chars in minutes and is simply irresistible drizzled with ranch or buttermilk dressing.
Use this optimal warm weather to dust off the grill and try something new.
In addition to this list, there are plenty of other deliciously grilled foods. Roam the produce aisle and see what you can find, but be sure to see our picks first.
1. Pizza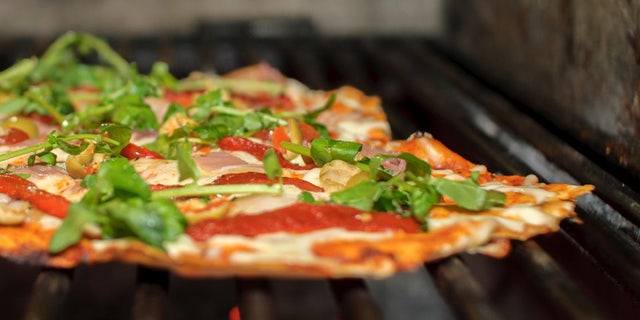 Don't bother heating up the house cooking your pizza in the oven — head out to the grill instead. Brush the fresh dough with olive oil and grill it over medium-low heat. Flip it over and add your toppings, being careful not to overload the crust. Continue to grill until the crust is fully cooked and the cheese is melted.
2. Cheese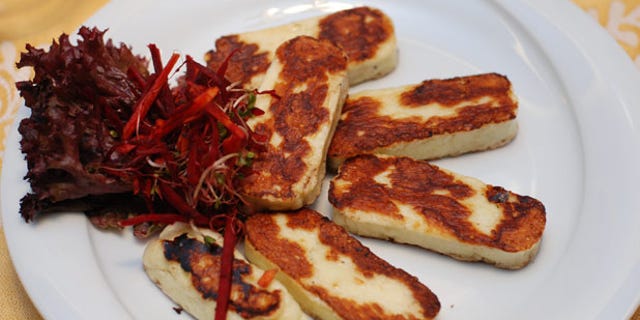 Cheese doesn't always melt into gooiness on the grill — some kinds turn soft and chewy. Thick slices of halloumi or any cheese wheels with a thick rind are perfect when grilled. Lightly oil the cheese and grill over medium-high heat. Serve with crusty bread and fruit.
3. Fruit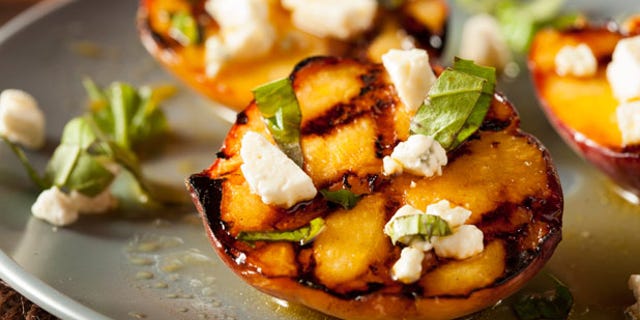 Caramelized fruit like pineapple, watermelon, peaches, mangos, or bananas get loads of flavor in seconds when grilled. Brush the fruit with oil and grill over high heat until charred and caramelized. Eat alone or with vanilla ice cream for optimal sweetness.
4. Lettuce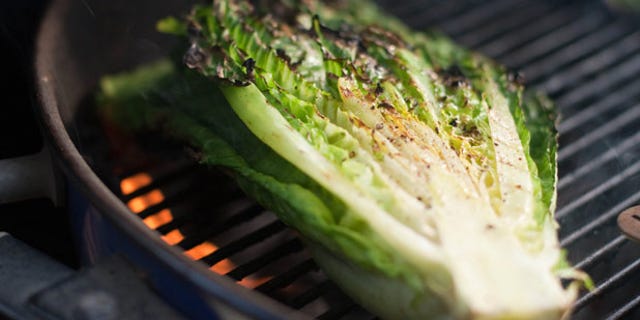 Add a slight char to your lettuce by grilling a head of Romaine lettuce or butter lettuce. Simply halve the heads and brush with olive oil. Grill over medium-high heat until charred in places. Serve with ranch or buttermilk dressing.
See more awesome foods that are great on the grill.
More from The Daily Meal
25 Grilling Gadgets That Are Less Than $25
5 Grilling Mistakes You Should Never Make
8 Things You Should Never Put In Your Dishwasher
10 Grilling Tools Every Outdoor Cook Needs