Things you didn't know about Shake Shack
Shake Shack is on its way to becoming one of the most beloved burger joints in the world. From its humble beginnings in a Manhattan park, it now has locations across the globe, as well as hordes of loyal devotees.
But behind the hoopla there's a fascinating story, and plenty of facts you most likely didn't know about the chain.
By now, the Shake Shack's origins are the stuff of legend.
In 2001, restaurateur Danny Meyer played an active role in the redevelopment of New York's Madison Square Park largely because his restaurant, Eleven Madison Park, is located adjacent to it. He spearheaded the creation of the Madison Square Park Conservatory, and Meyer's director of operations, Randy Garutti, suggested that they establish a hot dog cart, run by Eleven Madison's kitchen.
The cart (which only sold hot dogs!) was a massive success; it remained in business for three summers until fall 2003, and in June 2004 it was replaced by a full kiosk, which was dubbed Shake Shack. The menu expanded to include burgers, fries, and the eponymous milkshakes, and the rest is history.
Funnily enough, the original Shake Shack was meant to be a standalone concept, a one-off intended to help bring some commerce into the park. But once those interminable lines started forming, Meyer and his Union Square Hospitality Group realized that they had a real winner on their hands, one that was ripe for expansion. In fact, the lines at the original location can get so long that there's a 24/7 "Shack Cam" that shows you how long it is at all times.
Currently, there are about two dozen Shake Shacks in the U.S., with a Las Vegas location opening later this year and some in the works for Atlanta, Austin, and Chicago. There are 13 in the Middle East and others open across the globe, including London.
So if there's a Shake Shack near your neck of the woods, consider yourself lucky. If there isn't, just wait: you'll probably get one eventually.
1. The Original Location Sells 150 Pounds of Frozen Custard Daily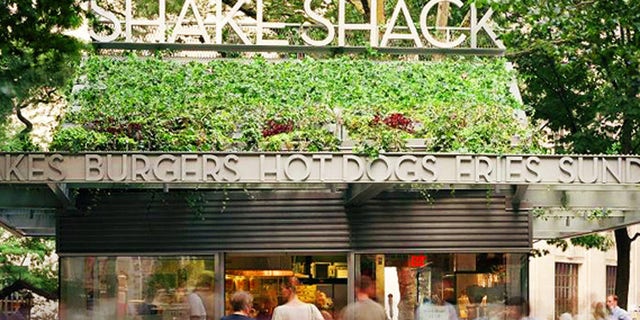 The menu changes daily, with lots of varieties unique to each location, even internationally. Gotta try them all.
2. Each Menu is Slightly Different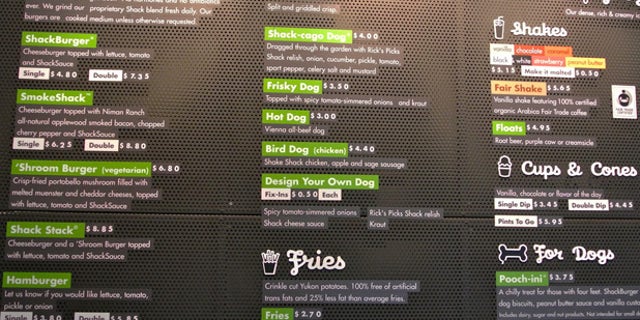 The "concretes" sold at each location are unique to the location.
3. There's a Secret Menu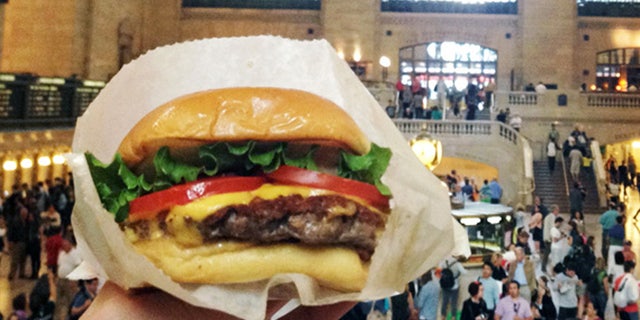 The friendly folks at Shake Shack will be more than happy to whip up just about anything you can think of as long as it uses the ingredients on hand, from a grilled cheese with tomato sandwich to a "Chicago-style" burger.
4. They Serve Breakfast, But Only in One Airport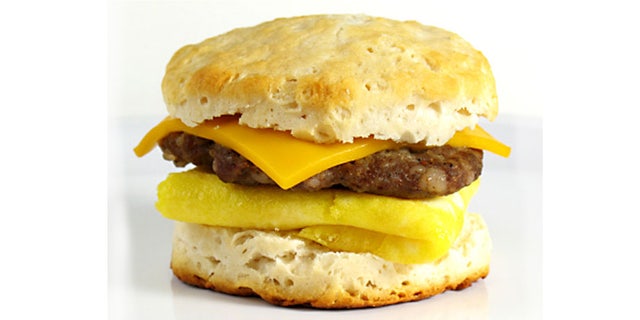 If you happen to find yourself inside Delta's Terminal 4 at New York's JFK Airport before 11 a.m., you can snag yourself the only breakfast served by Shake Shack at their two locations there. Offerings include sausage, egg, and cheese; bacon, egg, and cheese; and egg and cheese — and all eggs are cage-free and from Niman Ranch.
5. They Won the 2014 Burger Bash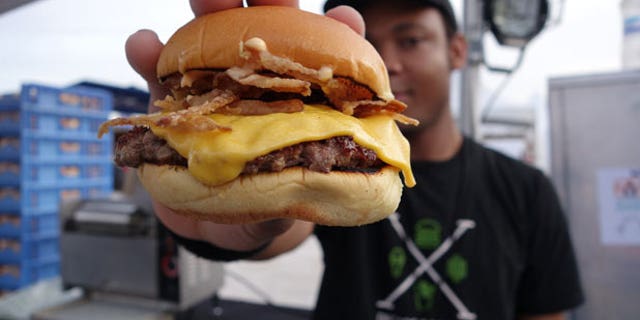 Their special creation for the 2014 South Beach Wine and Food Festival, a cheeseburger topped with beer-marinated crispy shallots and Shack Sauce called the MeisterShack, won the Burger Bash, and we can tell you from experience that it was good.
Check more Shake Shack secrets.
More from The Daily Meal
11 Things You Didn't Know About McDonald's
11 Burger Stats That Will Blow Your Mind
10 Things You Didn't Know About French Fries
10 Things You Didn't Know About In-N-Out