The world's most expensive restaurants
Fine dining at Michelin-starred restaurants around the world comes at a cost. But what you get for those high price tags are outstanding dining experiences that can take you to a castle in Switzerland or an underwater culinary experience in the Maldives.
From Japan to Europe to the Big Apple, luxe dining menus are often carefully designed tasting courses paired with wines, which substantially adds to the consumer's bottom line.At Michel Bras Toya in Toya, Japan, guests pay for the view as much as for the three-Michelin-starred food. A night of dining at this restaurant means a decadent and delicious meal paired perfectly with views looking out at the rim of a volcanic crater in Japan's famed Lake Toya.
Over in Paris, Alain Ducasse dazzles his guests with crystals (and stellar food, of course) at Plaza Athénée. Yes, 10,000 crystal pendants hang overhead in the dining room. Dishes here focus on the concept of "naturalité" and are meticulously delivered to diners for an average of $1,142 for two.
Many variables, besides the gourmet cuisine, can lead to a larger final bill. Ambience, service, and even geography all factor in. In the case of Ithaa, in the picturesque Maldives, the experience is all about going underwater in search of the perfect meal.
Our list shares the most expensive restaurants in the world by average price per person. The per-person cost is an estimate based on the most recent menu prices and includes food and beverage pairings.
1. Sublimotion (Ibizia) $2,078 per person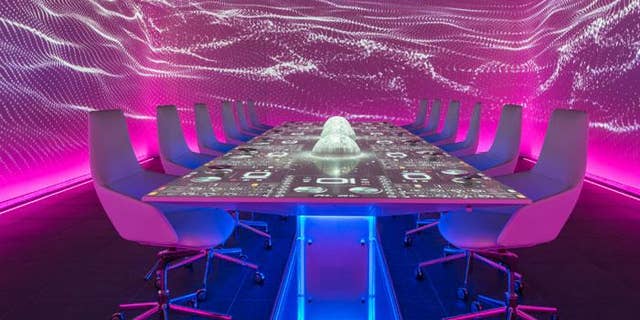 There is a reason the world's richest celebrities party in Ibiza. It's not just the lush beaches that Leonardo and the Bieb love, but also the amazing dining experiences, the most indulgent of which is offered by Sublimotion. Described by head chef Paco Rancero as a "radically different show that you can only live by yourself," the restaurant is located in the Hard Rock Hotel in Playa de Bossa and allows for only 12 guests at a time. The exclusive venue offers a 20-course "gastro-sensory" meal that is intended to "elicit an emotional experience" and allow you to experience humor, pleasure, fear, reflection, and nostalgia in one bite. It's probably how you'll feel when you get the $2,000 bill, too.
2. Urasawa (Beverly Hills, Calif.) $1,111 per person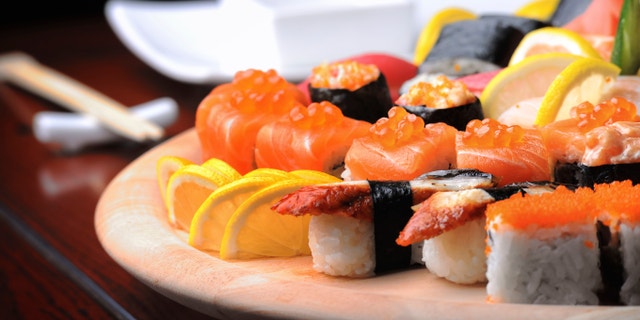 This Japanese culinary shrine, with a sushi bar and just enough room for 10 diners nightly, is located in a shopping center off Rodeo Drive. Some might call it the West Coast version of New York City's Masa, which is not surprising considering that not only did Urasawa chef-owner Hiroyuki Urasawa train under Masa Takayama before opening his restaurant, but also the space previously housed Ginza Sushi-ko, where Takayama made his reputation. Urasawa has a nearly 30-course omakase menu that changes daily.
3. Per Se (New York City) $851 per person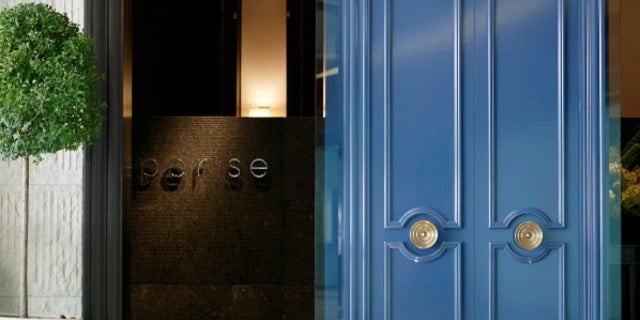 This elegant dining room overlooking Central Park in the Time Warner Center remains a must-have experience in New York, even for Sam Sifton, who chose the restaurant for his final review as The New York Times' restaurant critic last year — he gave it four stars. Per Se upholds the standards set by Thomas Keller at The French Laundry as it won a James Beard Award in 2011 for Outstanding Service and being named the sixth best restaurant in the world in this past year by Restaurant Magazine.
4. The French Laundry (Yountville, Calif.) $800 per person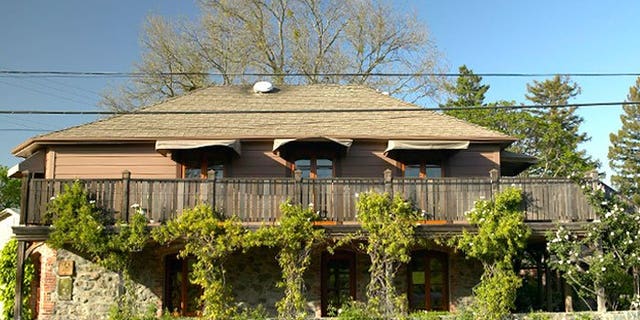 Taking over what had been a good but far simpler restaurant, chef Thomas Keller approached contemporary American food with classical technique, and his The French Laundry established new standards for fine dining in this country. In 2012, Keller and The French Laundry received a coveted AAA Five Diamond Award, just another honor to add to the pile. Like Per Se, The French Laundry offers a daily rotating nine-course tasting menu; The French Laundry's is $270 per head.
5. Meadowood (St. Helena, Calif.) $750 per person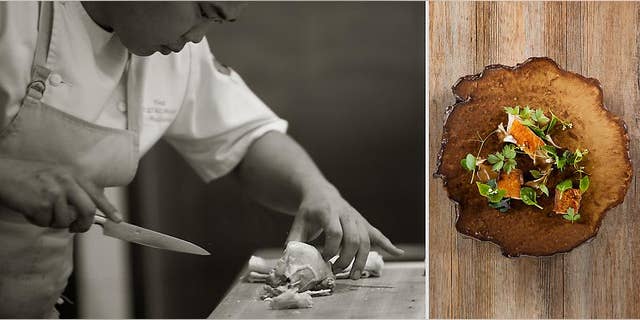 Chef Chris Kostow's widely acclaimed three-Michelin-starred restaurant recently underwent a full renovation under the direction of architect Howard Backen and designer George Federighi. They debuted their new digs in March, including a kitchen outfitted with state-of-the-art equipment and a five-seat Chef's Counter. The renovation also included a bump up in the meal prices, which now cost $225 per person for nine courses. The restaurant must be a popular date spot, because reservations are overwhelmingly for parties of two.
6. Alinea (Chicago) $693 per person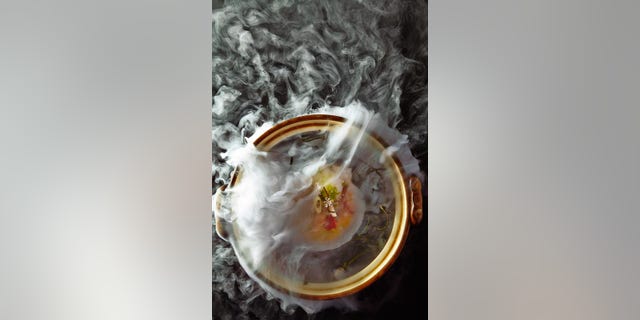 There's little question that Grant Achatz, whose training includes stints with Charlie Trotter, Thomas Keller, and Ferran Adrià, deserves the title of America's most creative chef. The menu items at his Alinea sound deceptively simple (bass with black pepper, vanilla, and lemon), but what shows up on the plate is absolutely original. However, there are rumors going around that he and partner Nick Kokonas have plans to make some major changes to the Alinea concept now that they've successfully launched two new ventures, Next and The Aviary. Whether that means adjusting the $210 per head tasting menu has yet to be disclosed.
7. Joël Robuchon (Las Vegas) $640 per person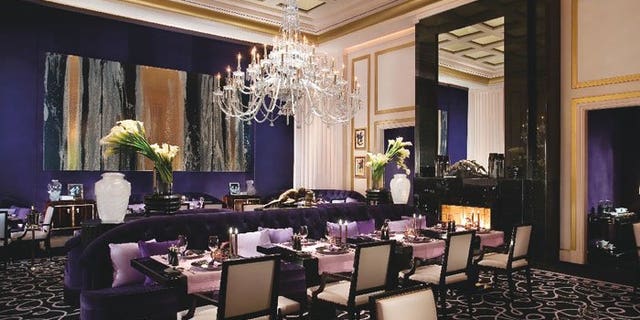 The cooking is simply exquisite in this opulently furnished dining room in the MGM Grand Hotel & Casino. As the first restaurant opened in America by the famed, award-winning Robuchon, commonly considered the greatest of the modern French chefs, it maintains the highest standards, from its superb service and impressive (and impressively pricey) wine list to such finely crafted dishes as truffled langoustine ravioli and guinea hen with roasted foie gras and braised potatoes. The 16-course tasting menu is a truly memorable experience — as it ought to be at $425 a head, wine not included. However, their most popular tasting menu is the two-course, which costs $120 a head. They also offer six-course and four-course menus.
8. Kitcho (Kyoto, Japan) $600 per person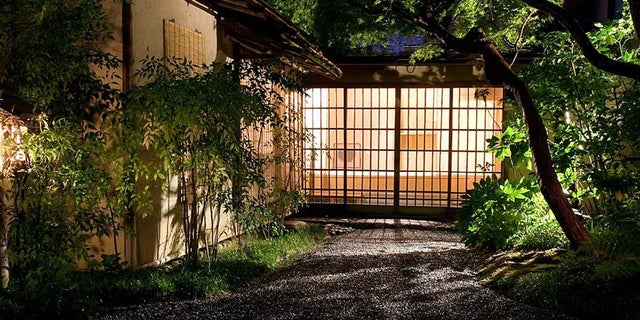 Kitcho, located in Kyoto, Japan, is the most expensive Michelin-starred restaurant in the world. Last year, it ranked number one on The Daily Meal's most expensive restaurants list. Award-winning chef Kunio Tokuoka is at the helm here, taking over where his granfather left off. The food nods to tradition with dishes including turtle soup, raw salmon slivers with lemon, and green tea "snow,", all created with the very best ingredients and served with a spare-no-expensive attitude. The service is, of course, impeccable. What would you expect for $600 per person?
9. Masa (New York City) $450–$600 per person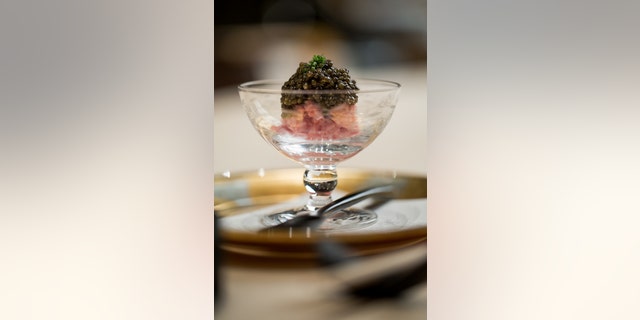 Located in the Time Warner Center in the heart of New York City, Masa is one of the most luxe dining experiences you can have in the Big Apple. Run by chef Masa Takayama, the restaurant advises diners that dinner will take no less than three hours and will cost close to $450 per person before beverages, gratuity, or tax. The experience, though, will be the ultimate in Japanese shibui. The food is prepared quickly and plated as soon as guests are ready for the course to preserve the idea that each dish is still in a living state, and each dish is composed to ensure the character of the ingredient. It's all very ethereal and could create the perfect calm to ready you for the sticker shock that comes with the bill, especially if you're thinking of indulging in a 1995 Château Margaux Bordeaux for $1,500. If you think that's steep, you should know that cancelling a reservation there could cost you $200 per person.
10. Plaza Athénée (Paris) $475–$575 per person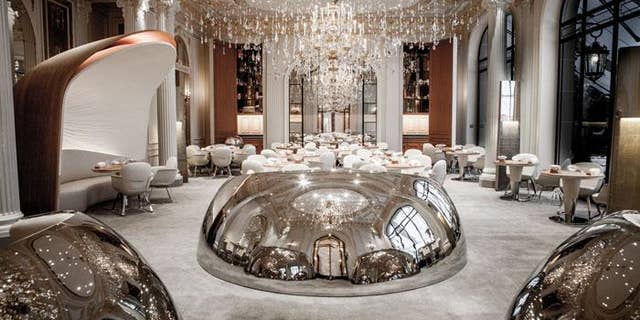 Michelin-starred chef Alain Ducasse reopened his flagship Parisian Plaza Athenee, located on the prestigious Avenue Montaigne, restaurant this year to much anticipation. In a bold move, he ditched most of the meat on the menu and instead focused on a largely produced-based organic menu. Your average $475 meal (not including drinks) here won't get you the foie de veau or canard l'orange you might expect. Instead, white-gloved servers under a ceiling lined with over 10,000 crystals will expertly deliver new dishes like black rice with shellfish and Anjou-grown quinoa, and Mediterranean fish with bulgur wheat. Expect a tab of around $1,150 for two when all is said and done (and eaten) as the menu prices do not include beverage costs from Sommelier Laurent Roucayrol's carefully curated wine list.
If you've got some seriously deep pockets, these are the restaurants for you.
More from The Daily Meal
10 Outrageously Expensive Dishes Around the World
World's Most Expensive Wines and Spirits
America's 28 Most Expensive Restaurants
Krispy Kreme Made the World's Most Expensive Doughnut