The world's best candy shops
Looking to satisfy a real sweet tooth? Check out the world's absolute best candy stores. Feel like a kid again browsing through oversized lollipops and decadent chocolate.
Find old favorites or enjoy a new gourmet treat.
1. Dylan's Candy Bar, Miami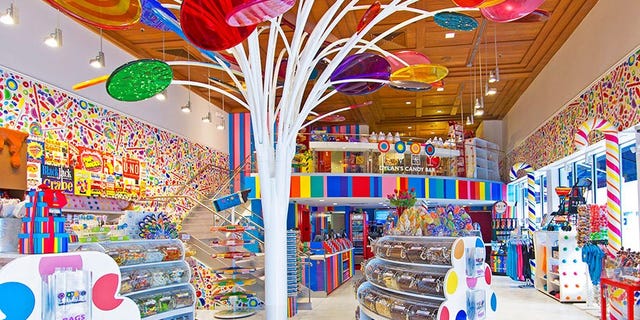 Candy mogul Dylan Lauren—daughter of fashion designer Ralph Lauren—brought her popular treat emporium south in 2013. A lollipop tree stands in the center of the main floor, candy cane columns surround the perimeter, and cases are adorned with oversize candy buttons. Lauren collaborated with Gensler on the design for the space in the landmarked building and kept the original wood ceilings, which she thought looked like chocolate bars. 801 Lincoln Road, Miami; dylanscandybar.com
2. The Candy Room, Melbourne, Australia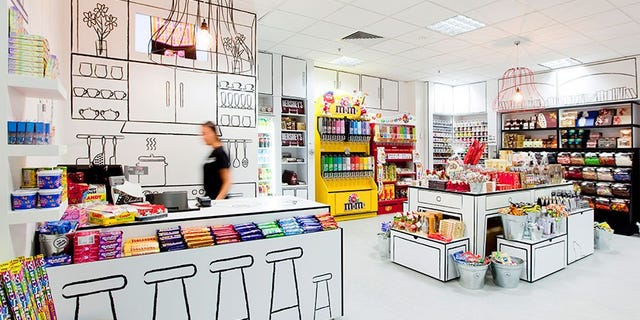 Local firm Red Design Group used line drawings to create the playful two-dimensional surroundings of the Candy Room. The black-and-white interiors look like a child's artwork come to life, with bursts of color supplied by the shop's wide selection of candy. 1/155 Queen Street, Melbourne
3. Candylawa, Riyadh, Saudi Arabia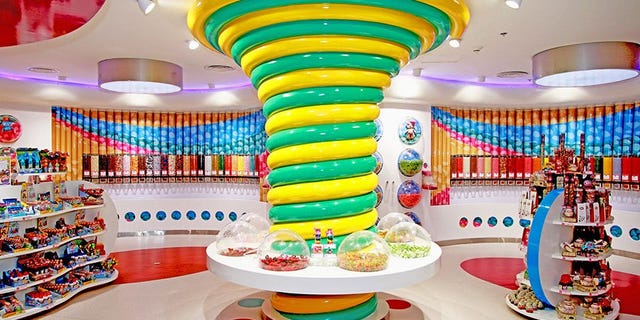 Pronounced "candy lover," Candylawa is a cartoonlike wonderland of sweets. Created by Redesign Group, a New Zealand firm, the two-level store is divided into several sections, including stations for design-your-own lollipops or marshmallows and a French patisserie for parents—or kids—with a more sophisticated palate. Panorama Mall, Takhassusi Street, Riyadh, Saudi Arabia; candylawa.com
4. Miette Confiserie, San Francisco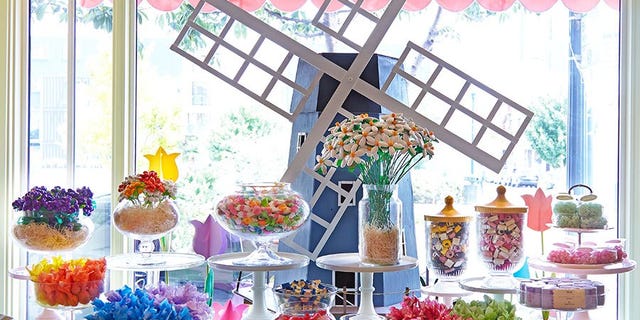 At the Hayes Valley outpost of the popular San Francisco bakery Miette, candy is the star. Owner Meg Ray and her former husband, Christopher, who designed the shop, were inspired by old-world European patisseries when creating the sunny interiors. Glass apothecary jars filled with licorices, caramels, and sour candies line the wood shelves or sit atop cake stands in the charming window display. 449 Octavia Street, San Francisco; miette.com
5. Papabubble, Yokohama, Japan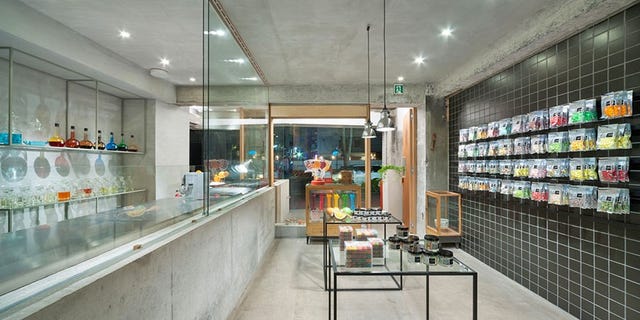 Barcelona-based candymaker Papabubble's Yokohama location looks like a cross between a mad scientist's lab and a hip art gallery. Schemata Architects used concrete, glass, and black tile to give the store an industrial feel. Visitors can watch the artisans making the company's Murano-glass-like hard candies though the windows that separate the kitchen from the retail space. 4-76-1 Aioi-Cho, Naka-ku Yokohama, Japan; papabubble.jp
Satisfy your sweet tooth at more of the world's best candy shops.
More from Architectural Digest
Inside John Legend and Chrissy Teigen's Manhattan Apartment
The Most Extraordinary Homes for Sale Around the World
Unbelievable Tropical Retreats