The weirdest McDonald's locations in the world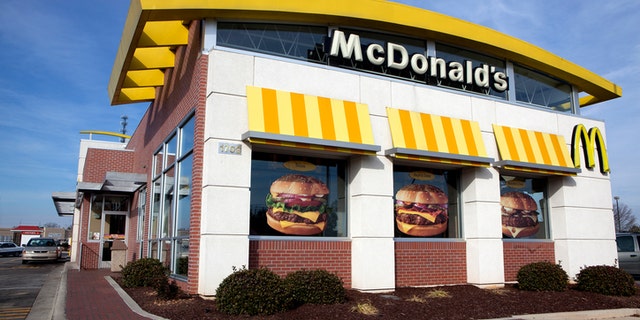 McDonald's, arguably the world's most iconic American fast-food chain, is known for its menu, not really its decor. Even though McDonald's food may not be healthiest option, people go there because they know they can still get some fries or a burger and it will taste the same, pretty much everywhere in the world.
So how do you spice up a classic restaurant brand? Perhaps by setting it in a decommissioned airplane, in the middle of the desert, making it look like it was used in The Flintstones movie, or designing it to appear like a giant kids' playground?
Most of the 36,000 McDonald's restaurants in 119 counties are recognizable from miles away, as you can see the colossal golden arches and the big red clown from the road. But a few have very unique stories of their own.
Some may not have been allowed to build brand new venues and others may have chosen to preserve the unique look of a historic mansion or castle. Whatever the reason, these unusual McDonald's have a look all their own.
Want to enjoy some fries in a wild location? Check out one of these distinct venues.
1. Roswell, New Mexico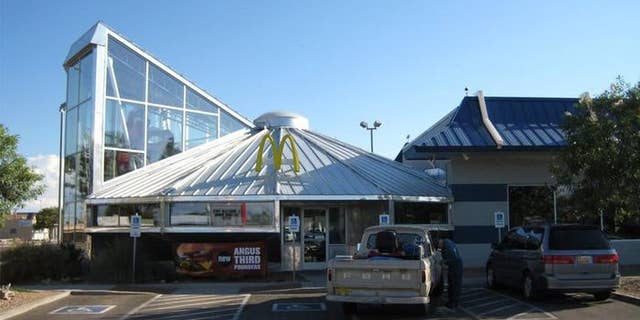 "Star Wars" fans, or anyone interested in outer space, will probably enjoy eating at the Flying Saucer McDonald's in Roswell, N.M. It literally looks like a spaceship, the only one of its kind in the world. The theme inside is other-wordly, too, but the food is the standard for the chain.
2. Taupo, New Zealand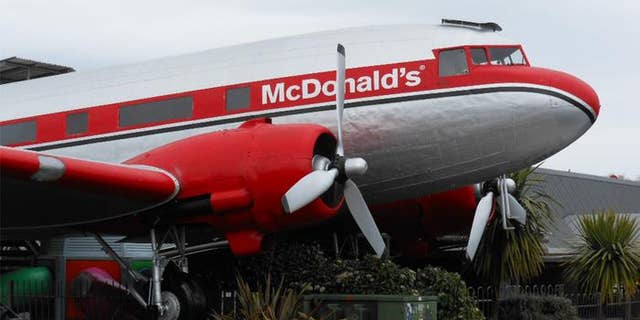 Part of this cool venue is an authentic decommissioned DC3 plane — you can even see the cockpit! The giant silver aircraft is filled with extra seats so you can actually take your food and eat it there, just like a pilot.
3. Lindvallen, Sweden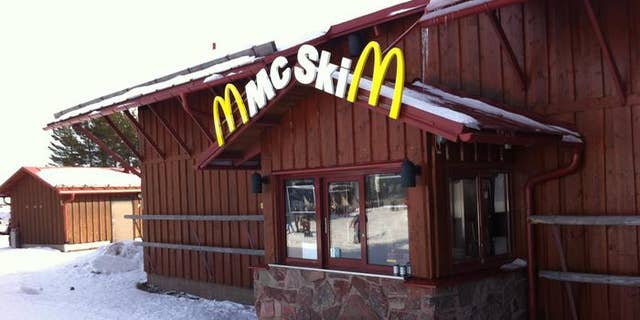 If you're going to have a restaurant in the mountains, you should make it look like a cabin, right? The first fast-food ski-through in the world is in this Swedish resort. If you can manage eating and skiing, you can ski right up to the counter, order, and ski off.
More from The Active Times
The 16 Countries Where Americans Move to Most Frequently
15 Tourist Traps You MUST Avoid
Outrageous Reasons Why People Have Been Kicked Off Airplanes
25 Best Destinations for Winter Fun
4. Barstow, California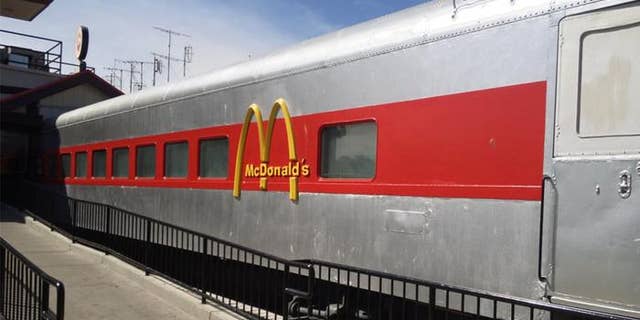 You can count on America's most iconic road to have one of America's most iconic restaurants designed in a very cool and authentic way. This one is a train carriage on Route 66. It's set in renovated rail cars and has a towering sign on the water tower so you don't miss it.
5. Melbourne, Australia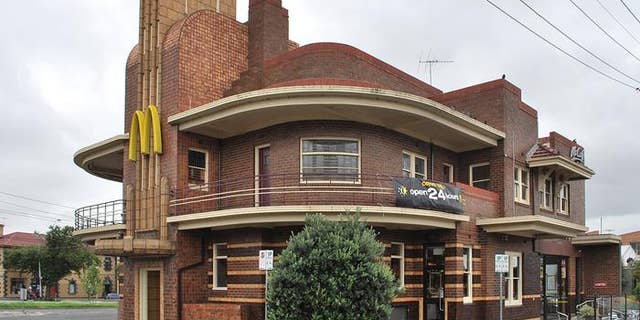 Before it was a fast-food restaurant, this venue was the United Kingdom Hotel in the late 1930s. The owners have kept the retro look, including the dining room with neon lights glowing at night. The locals call the place "Macca's" and go there because of the unique design.
6. Freeport, Maine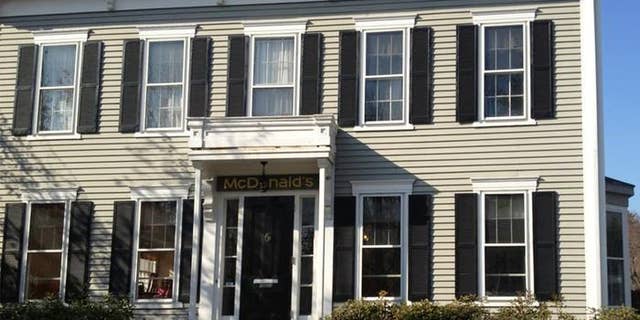 Would you like to see what a sea captain's home from the 1800s looked like? Then have a meal at this unique McDonald's in Freeport, Maine. There is still a huge fireplace in the house so get cozy while enjoying a lobster roll, an item on the menu that's only available in this region.
7. Kristiansand, Norway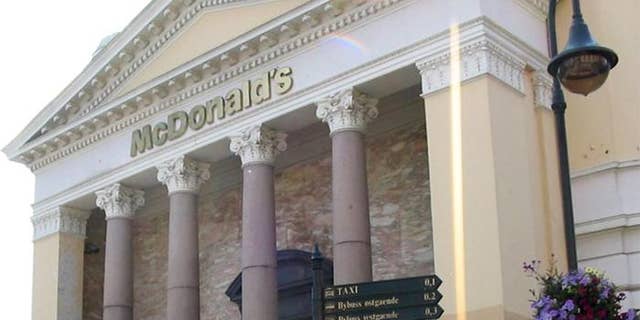 This restaurant is located in what used to be an old bank, but could also pass for a City Hall building. The original main doors are still intact, but people have to enter from the side of the building to get their burgers and fries these days.
Check out more of the world's weirdest McDonald's locations.