The Uber of fast food? App crowdsources delivery for McDonald's, Taco Bell and more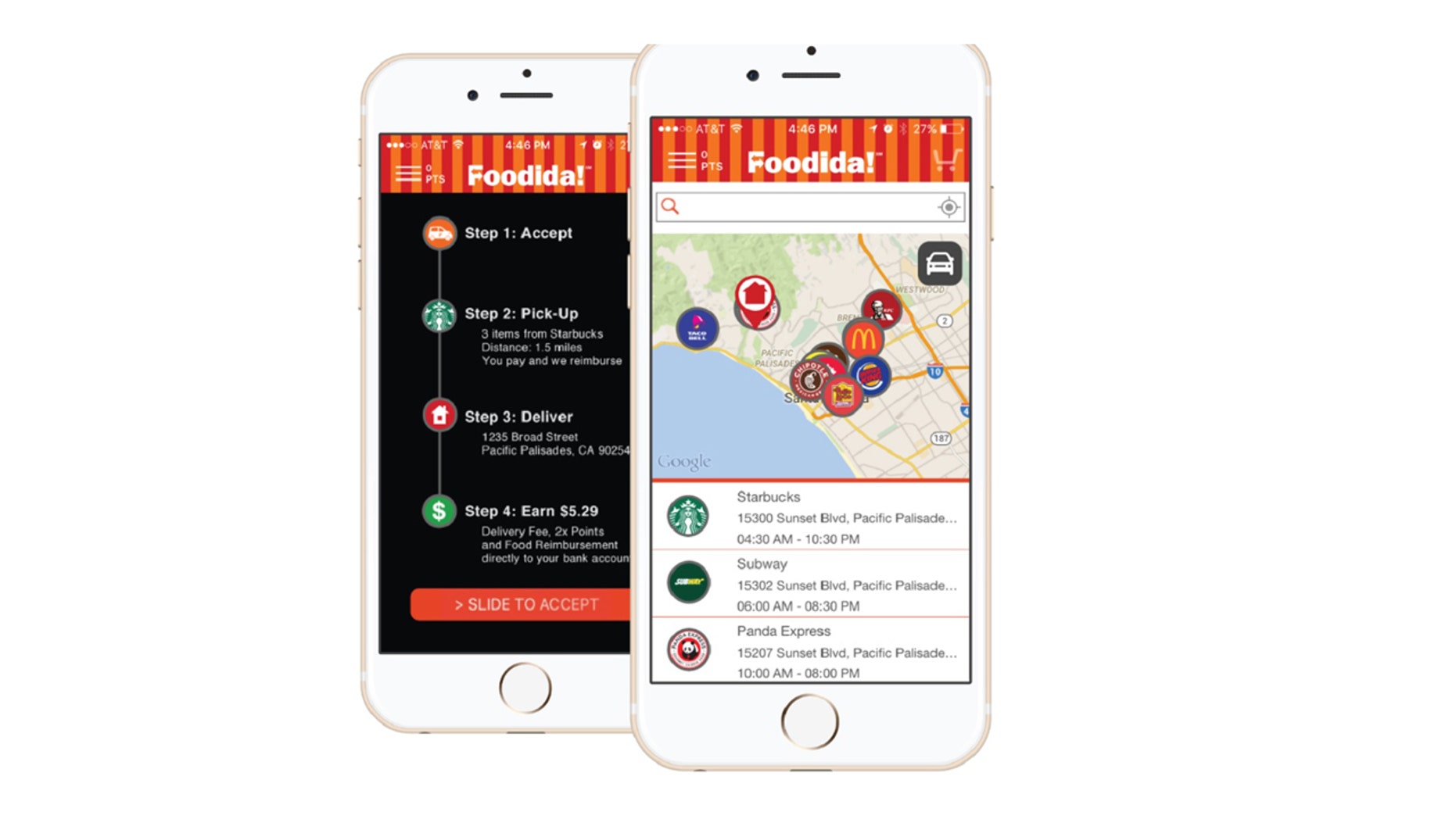 Fast food is quick and cheap but it's not always convenient—until now.
When the thought of getting dressed and actually driving or walking to the nearest McDonald's is too much to bear, there's an app that will solve all of your hangry woes.
Introducing Foodida, a crowdsourcing food delivery app that brings your favorite fast food to your doorstep 24 hours a day, seven days a week.
The Los Angeles-based company is headed by CEO Stefan Fraas who told VentureBeat that his company isn't just the Uber of the fast food world.
"We're a different take on crowdsourcing," Fraas said. "If someone craves fast food they can either go out and get their own food, and while doing so can pick up food for someone else and make a few bucks, or they can stay home and have it delivered to them by another Foodida user. The decision is theirs: Go for the convenience or go for the cash."
The service recently launched in several Los Angeles neighborhoods including Santa Monica, Venice, and Thousand Oaks. Foodida users can order fast food through the app and then crowdsource the delivery to whomever responds. If a community member responds, he or she will pick up the food and deliver it to you.
You pay a fee, which is split between the company and the user who does the delivering. It can vary based on how many delivery people are available at any given time.
Fraas says his model will allow users to satisfy cravings and also monetize their everyday errands.
"We wanted to make this so simple that people can do it during a spare moment of their day," he said.
"Why not bring someone else's Starbucks when you are getting your own. That makes yours free. We are not looking for people who want jobs."
Foodida may be a popular idea—but it faces steep competition from rivals like DoorDash, Task Rabbit and food delivery sites like Postmates that offer delivery from higher end establishments and fast food joints.
The app is currently only operating in the Los Angeles area, but Foodida is hoping to expand to other major U.S. cities when it signs more investors.