The Secret to an Easy, Mouthwatering Cake Is…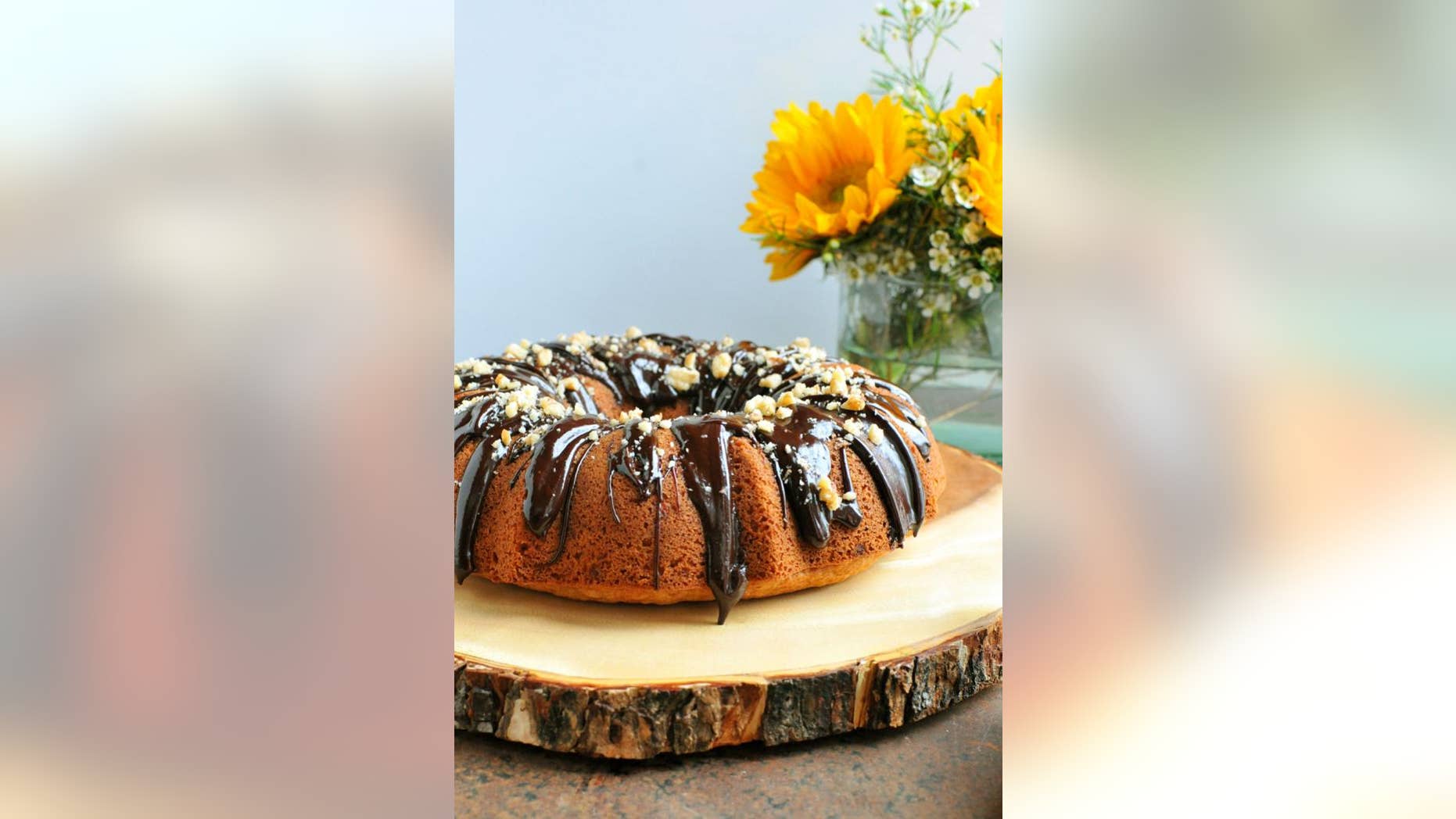 Olive oil is a must-have for slurp-worthy pasta sauces, or, if you're Giada De Laurentiis,
But if you're just someone with a serious sweet tooth, you might want to stock up on the golden stuff to make a wonderfully rich, moist cake. Seriously.
Kelly Pfeiffer, cookbook author and recipe developer behind Nosh and Nourish, believes olive oil is the secret to one of her fluffy, buttery pastries (minus the butter), which is lightly sweetened with coconut sugar and bananas, and then topped with oozing chocolate and chopped walnuts.
"Olive oil is made up primarily of monosaturated fatty acids, and is associated with a decreased risk of heart disease, lower total cholesterol, and regulated blood sugar levels," explains Pfeiffer on the many benefits of cooking with olive oil. "It is especially great for roasting veggies, but also good as the primary ingredient in homemade salad dressings or for baking in muffins or cakes."
"And don't be scared: the cake doesn't take like olives," she adds. "I promise!"
Aside from being downright delish, Pfeiffer's recipe for perfect olive oil cake is super simple for aspiring bakers to master. It might even become your new go-to dessert for special occasions — namely, occasions like "tonight" and "right now."