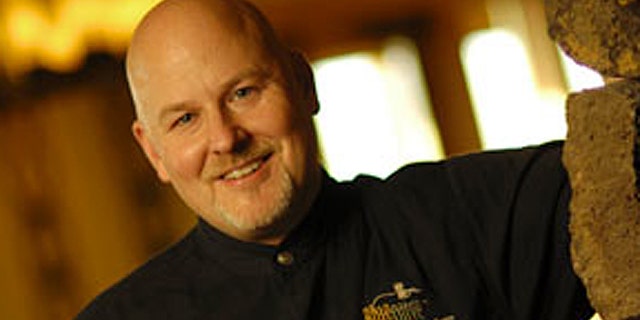 NEWYou can now listen to Fox News articles!
It may be time to start carrying your own salt.
Earlier this year, New York State Assemblyman Felix Ortiz introduced A10129, a bill that would prohibit the use of salt by restaurants in the preparation of food, although it does allow customers to salt their own food. And, while he's not forcing the issue with the power of the pen, New York City Mayor, Michael Bloomberg has been encouraging restaurants and food producers to cut back on using the white stuff.
The meme is growing as many people now pride themselves on how little salt they cook with, supermarket shelves groan under ever-proliferating stacks of reduced-sodium and salt-free goods and the FDA is considering regulating it. Salt is under assault, but it still has its supporters.
"To arbitrarily use less of, or eliminate, something that makes food tastes better makes no sense. It's one thing if you have serious health issues. Other than that, it's ridiculous," says John Nelson, Executive Chef of the Brasada Ranch and Golf Resort in Bend, Oregon. Salt is such a wonderful flavor-enhancer, he says, that maligning it is an injustice. "We all make choices and high-salt foods shouldn't be everyday foods." Salt isn't the problem, he says, eating and life-style choices are. "It's common-sense."
He cures and alder-smokes his own bacon and makes fresh kimchee out of salted cabbage. He scores a whole rock fish, slathers it in sweet chili sauce, covers it in salt and bakes it. "It's like cooking with one of those plastic cooking bags. The salt concentrates the flavor." He cures his own lox for his Scandi Sushi which he wraps in "lefse," a griddle-cooked Norwegian flatbread made from potato, flour, milk or cream, which he serves with a ginger-chive dipping sauce. And then there's Glögg-Brined Pork Loin - "Glögg," is a Scandinavian mulled-wine - with lemon spätzle and horseradish applesauce on the side.
"If I were stranded on desert island, the only things I'd want would be vinegar, sugar and salt," says Nelson. He remembers going to his grandfather's wood-carving shed to carve wood but, "I was always more interested in the salmon my grandfather was salting and pickling in there than the wood." Nelson's Swedish grandparents taught him everything he knows about salting, curing, brining, smoking and pickling, techniques that provide a framework for his idiosyncratic and sophisticated dishes.
Salting and curing kill bacteria, but they also reduce moisture content, which concentrates flavor and firms up protein. That helps things stay together during pickling. "My grandfather would make alternating layers of rock salt and salmon - in skin-to-skin and flesh-to-flesh layers - in a ceramic container. It could stay there for a year or two." Pickling, like salting, is also anti-microbial. And using a brine, a flavor-infused salt solution, preserves as well as adds flavor and moisture to roasted or smoked protein.
His family's Scandinavian influence is obvious, but the Nelson says his food is "pure Northwest." True Pacific Northwest cuisine, says Nelson, combines Scandinavian, Asian and Native American influences. All these techniques co-existed in the port of Astoria, Oregon where Nelson grew up. It was here that Nelson, the son and grandson of commercial fisherman, learned about all types of food.
Nelson was a "dock rat" who split his time between his home on a former dairy farm and the docks where his Mom owned a clam chowder shack, Little Ocean Annie's. He remembers growing up "bucking bales, doing the dairy thing, hunting, fishing, hopping on Japanese ships and trading carp and suckers for firecrackers, eating the most wonderful food and learning about Japanese cooking."
When his mom eventually opened a larger restaurant in Chinook, Washington, he started serving the local foods that he had grown up harvesting, fishing and hunting: razor clams, cockles, steamers, duck, deer, salmon, sturgeon. Then he started cooking them. Becoming a chef was simply a natural progression. "I'm a product of what many people in this profession are, a lack of direction," he laughs. "I found something that I was very good at. Cooking."
He uses traditional French techniques he learned working his way through kitchen after kitchen, and the techniques learned from his Swedish grandparents. He combines those with techniques with what he learned from generations of Chinese who labored in and around Astoria and with what he gleaned from hanging out on all those Japanese ships.
Whereas many chefs think "duxelles" (a typically French preparation of finely-chopped mushrooms and stems sautéed in butter with shallots and herbs) when they see a chanterelle, Nelson thinks smoking and pickling. He cures lox with "shichimi togorashi," a Japanese spice-blend of red chile, Sichuan pepper, roasted orange peel, black sesame seed, white sesame seed, hemp seed and ground ginger. Less exotic smoked salmon bellies, cured with brown sugar, salt and black pepper, are his kids' favorite snacks.
When people talk about the Pacific Northwest, they're either talking about the area's bounty or describing a lifestyle. It's a lifestyle that Nelson lived. "I grew up hunting, trapping, fishing, farming, harvesting, learning cuisines from ships' crews, mixing the area's Scandinavian and Asian influences." Nelson's food is firmly rooted in Astoria's roots and is the natural expression of an unorthodox upbringing. It's as if Huck Finn became a chef.