The Red Hen fully booked at reopening after Sanders controversy, despite protesters
A group of protesters gathered outside The Red Hen in Virginia to oppose its reopening Thursday.
The Lexington restaurant opened its doors for dinner for the first time in nearly two weeks after it gained national attention for refusing to serve White House Press Secretary Sarah Sanders and asking her to leave.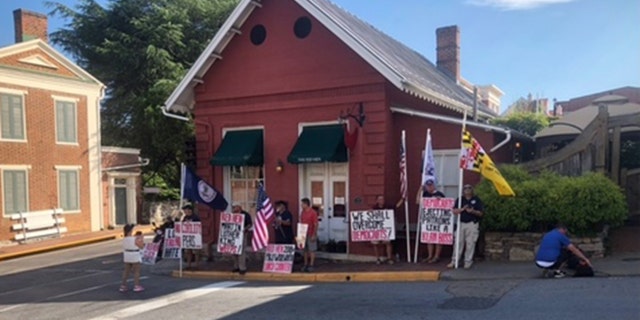 On June 22, Red Hen co-owner Stephanie Wilkinson told Sanders the restaurant has "certain standards" that it has to uphold "such as honesty, and compassion, and cooperation." She reportedly cited the Trump White House's "inhumane and unethical" actions.
COP REPORTEDLY ADMITS BURGER KING EMPLOYEE DID NOT PUT 'DIRT AND GRIT' IN HIS BURGER
The press secretary confirmed the incident on social media. "Last night I was told by the owner of Red Hen in Lexington, VA to leave because I work for @POTUS and I politely left," Sanders wrote on Twitter. "Her actions say far more about her than about me. I always do my best to treat people, including those I disagree with, respectfully and will continue to do so."
Trump supporters flocked to the restaurant in protest after news broke, hoping to send the message that people need to "start showing a little respect for the President of the United States," Grub Street reports.
Demonstrators returned to The Red Hen Thursday to protest outside ahead of its scheduled reopening at 5 p.m.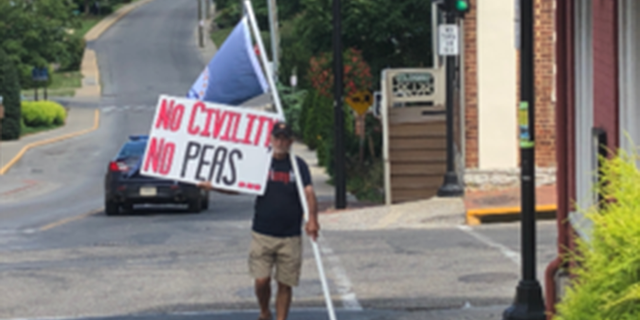 "Actions have consequences, so some of the consequences (are) people like us being out here to alert the general public of what they did and let the marketplace decide," Paul Brockman, who organized the protest, told WSLS. "We may have our differences, right, left, Democrat or Republican whatever. But the place for that is in politics, it's at the ballot box, it's not at a retail establishment."
EXPERTS: RED HEN HAD LEGAL RIGHT TO TELL SANDERS TO LEAVE, BUT IT'S BAD FOR BUSINESS
But the protesters and national attention didn't seem to stop diners from returning to the establishment. A sign hanging in the window of the Red Hen said that the restaurant was fully booked for the evening, according to Virginia First.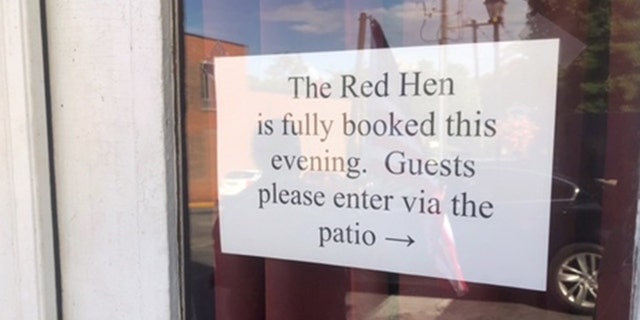 "It's our neighborhood restaurant, and it's the best food in town," diner Arlene White told The Roanoke Times. White had to walk through the group of protesters to enter the restaurant and inquire about getting a table.
FOLLOW US ON FACEBOOK FOR MORE FOX LIFESTYLE NEWS
Others showed up to support the message Wilkinson sent when she refused service to Sanders.
"I thought it was very brave what the owner did," Don Mandelkorn, who stopped by the restaurant Thursday in hopes of dining there, told the Times.
"It probably didn't come easy. It was probably a difficult decision, but we wanted to support what she did, the actions she took."