The only kitchen knives you'll ever need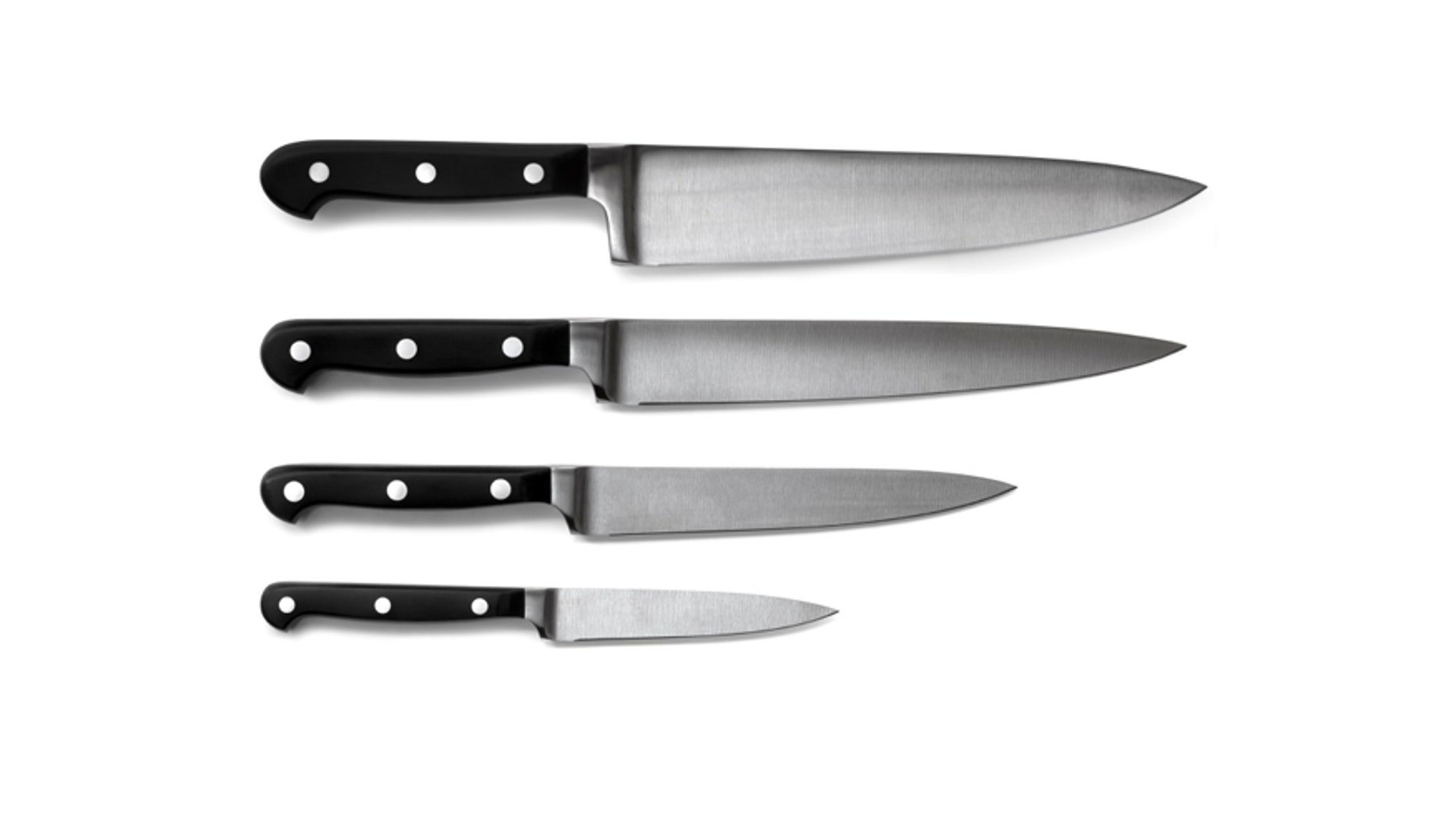 Has this happened to you? It's 2am, you've cleaned the freezer out of gelato, maybe had a few beers. Without warning, a gentleman on TV starts cutting through a tin can--with a kitchen knife! Or maybe it's the other guy, the one hawking an entire set of knives--for $29.99! Either way, you reach for the phone, dig out your credit card...
Okay, maybe it didn't go that far. But for others, it did (otherwise, those commercials would be off the air). In memory of all those poor knife purchases--and in an attempt to prevent further such purchases from happening--please meet the only knives a basic kitchen needs.
8-inch Chef's Knife
What it does:
This large, versatile blade is perfect for almost any prep, from slicing meat to chopping vegetables. If you're willing to make an investment in a knife in your arsenal, this is where to do it.
What to look for:
Choose blades that are full tang (one full piece of metal with the two handle pieces pinned to the sides) versus half-tang (a piece of metal that extends the full length of the knife, but only part of the width, or does not extend the length of the knife and is instead glued into the handle). Full-tang knives are more balanced, sturdier, and longer-lasting than half-tang models. Our test kitchen also generally prefers forged chef's knives, which are made from a single piece of forged steel, heated and pounded into the desired shape. The other option is a stamped blade, which is cut out of a large sheet of steel and is usually lighter, a quality considered undesirable in a chef's knife.
Find a knife that has a nice weight and is comfortable to hold. It needs to have a little heft to it in order to chop through firmer vegetables like carrots and butternut squash. One to try: Wusthof Stainless Steel 8-inch Cooks Knife.
3- to 4-inch Paring Knife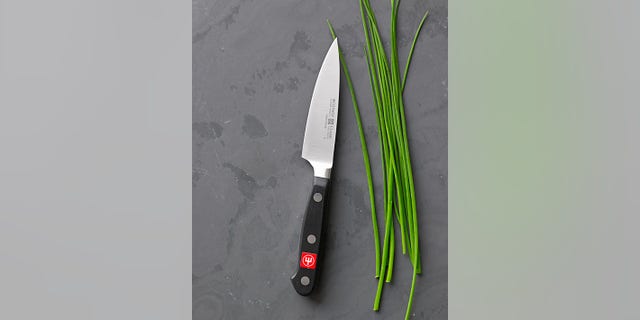 What it does:
Paring knives are made for smaller knife work that a chef's knife feels too large to do, like mincing garlic, hulling strawberries, or peeling fruits and vegetables.
How to Choose:
There's no need to spend a lot on a paring knife. Honestly, once they lose their sharp edge, we don't bother getting them sharpened, we just replace them. We like these inexpensive, colorful Kuhn Rikon Paring Knives that come with sheaths.
Learn more about the only knives you'll ever need.
More from epicurious
The Health Eating Plan: A Week's Worth of Recipes to Get Your Year Started Right
How to Make Creamiest, Dreamiest, Cheesiest Mac and Cheese Ever
A Visual Guide to Winter Squash