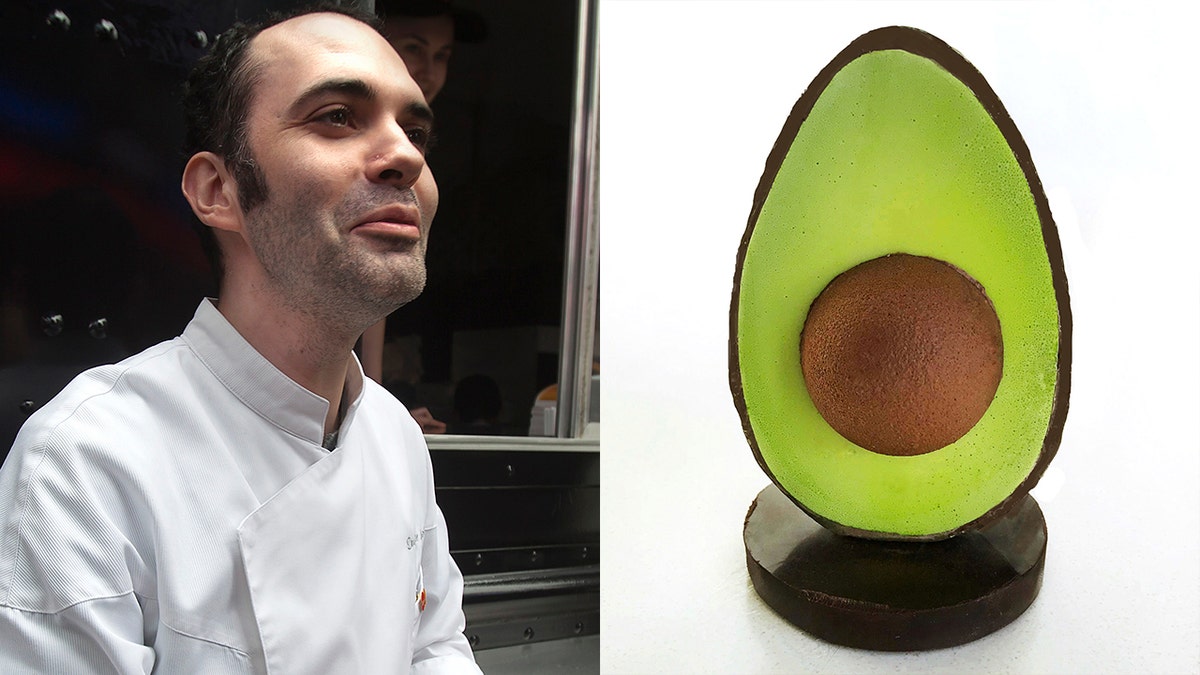 Forget chocolate bunnies, Cadbury eggs and Peeps. Renowned pastry chef Dominique Ansel is giving millennials the dessert they truly want and need.
Just in time for Easter, the 41-year-old Cronut creator has combined arguably two of the best superfoods to make an avocado-chocolate hybrid dubbed the "Huevocado."
While there isn't actually any fruit in the concoction, brown and bright-green chocolate form the shape of an avocado filled with mini white-chocolate truffle eggs. The sweet treat will only be available from March 23 through April 1 at the bakery's Los Angeles location, and consumers must preorder online at least two days ahead of time.
The festive indulgence will set you back $22.
Those looking for more traditional, yet crafty holiday indulgences can also pick up the bakery's famous Peep-a-Boos. Little yellow marshmallow chicks arrive in real eggshells, which reveal an inner dark-chocolate egg filled with honey marshmallow and a salted caramel center. These cutesy delights will be available for $26 during the same date range in Los Angeles, New York City and London.
If you're old-fashioned, there are white-, milk-, and golden milk-chocolate bunnies for sale, too. One of these floppy-eared, truffle-filled fellas costs $22 and is presented atop a field of cocoa-coconut "grass."