The 'Cracker Barrel couple' attends ribbon cutting at latest California restaurant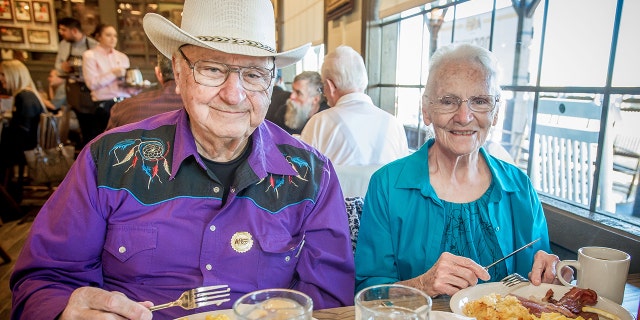 NEWYou can now listen to Fox News articles!
Cracker Barrel is opening its first California restaurant.
On February 5, the Victorville location opens its doors for hungry patrons to visit their eatery and retail store. The restaurant had a special guest preview that included Ray and Wilma Yoder, the 80-year-old couple who have visited all of the chain's 649 locations — including this latest one.
The couple, who have logged an estimated 5 million miles traveling to various Cracker Barrel locations across the country since 1977, got to enjoy breakfast and attend the ribbon cutting for the exclusive Victorville Cracker Barrel preview event held on February 2.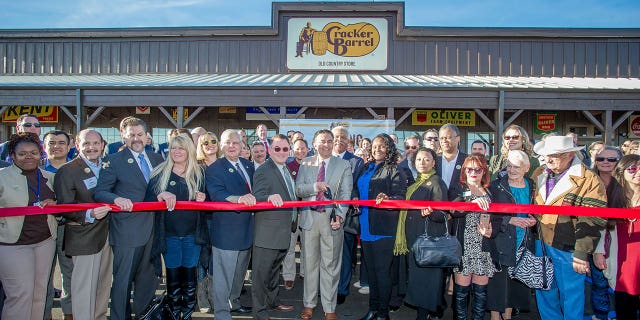 "We are thrilled to welcome Victorville families to Cracker Barrel by opening our first location in California," Cracker Barrel's senior vice president for restaurant and retail operations, Nick Flanagan, said in a press release.
"In the last two years, Cracker Barrel has been expanding out West, including opening our first stores in the Las Vegas and Portland areas, and we look forward to bringing our unique version of Southern hospitality and charm to Victorville and the state of California."
According to the press release, the company is partnering with the Victorville community to support local organizations and charities. Not only are they partnering with the California Route 66 Museum to preserve and promote the culture and history of the area, but they have established a $10,000 endowment to Victor Valley College to fund an annual scholarship for restaurant management students and three $1,000 scholarships for students enrolled through the 2018-2019 academic year.