The Burger King mascot shaves facial hair to raise awareness for 'Movember'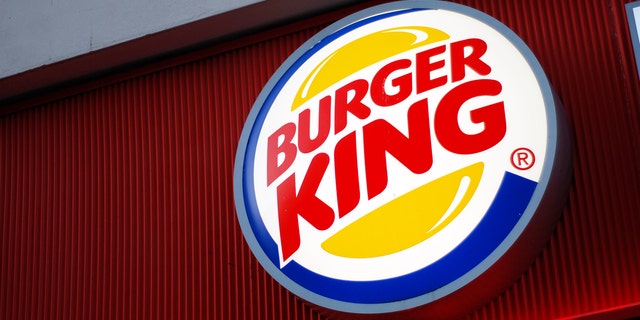 The Burger King's royal mascot is getting a trim today, and it's a little shocking.
In a video released by the restaurant, the King himself is shown sitting in a barber's chair, with hair falling around his feet. Then he pops up to reveal his new baby-faced look – as well as his yet-to-be-seen cleft chin. The other barbershop patrons seem to dig the monarch's smooth plastic face, and give him some approving nods.
He's not just doing it for the sake of vanity, either — the decision to change-up the King's iconic facial hair is part of the fast food chain's partnership with The Movember Foundation, a global charity focused on men's health.
BURGER KING GOES AFTER BULLYING IN STRANGE NEW AD
In a press release, Burger King said they are "helping change the face of men's health by changing ours."
Movember, an annual event, is dedicated to raising "awareness of men's health issues including prostate cancer, testicular cancer, and mental health and suicide prevention," the press release continues.
And the way they raise awareness? By growing mustaches, which is to be the next step in the King's transformation.
FOLLOW US ON FACEBOOK FOR MORE FOX LIFESTYLE NEWS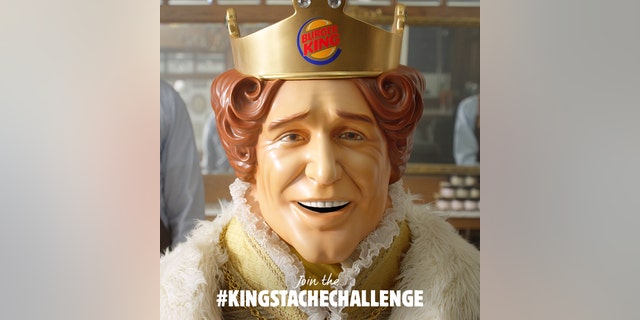 For the month of November, the King will be growing out a "kingstache," which he "encourages others out there to participate in" and "raise awareness for men's health by growing their own epic stache and sharing on social media with the hashtag #kingstache."
For those a little unsure of how to style their own kingstache, the King also gives some helpful suggestions at the end of the video.(Maybe try out the "Onion Rings" to really impress some friends.)