The best store-bought chocolate chip cookies in America
Who doesn't love chocolate chip cookies? Soft or crunchy, fresh-baked or store-bought, they're among the most delicious foods on earth. There's no shortage of packaged crunchy chocolate chip cookies at the supermarket, but some are definitely superior to others. To prove it, we taste-tested ten of the most popular brands.
While it may seem like chocolate chip cookies have always been around, their history only dates back to the 1930s, and a woman named Ruth Wakefield, who ran a popular Whitman, Massachusetts, restaurant called the Toll House Inn. One day, Wakefield, an accomplished cook, decided to add broken pieces of Nestle semi-sweet chocolate to her sugar cookie recipe. It's commonly believed that she expected the chocolate to melt and mix into the batter, but in reality she knew exactly how the cookies would turn out. The result was an instant success with her diners, and Nestle provided her with a lifetime supply of chocolate in return for the rights to print her Toll House Cookie recipe on every package of chocolate chips.
While the standard recipe for chocolate chips is quote-unquote simple – just mix up a batter with flour, baking soda, salt, sugar, butter, vanilla, eggs, and chocolate chips – the cookies you'll find in the supermarket tend to be a lot more complicated. They need to be shelf-stable, so in most of them you'll find ingredients like partially hydrogenated soybean oil and high fructose corn syrup; many formulas don't even contain eggs. When it comes to cookies, home-baked is always better, but there's something about the packaged kind that brings out the kid in all of us.
For our taste test, we tracked down ten brands of crunchy chocolate chip cookies (no soft-baked like Entenmann's, no double chocolate): Dare Breaktime, Chips Ahoy, Famous Amos, Keebler Chips Deluxe, Key Food, Pepperidge Farm Nantucket, Trader Joe's, Tate's, Voortman, and Whole Foods 365. Our panel of 15 tasters sampled each one in a blind tasting, grading each on factors including taste, texture, and amount of chocolate chips per cookie. In the end, one brand was a clear champion.
1. Tate's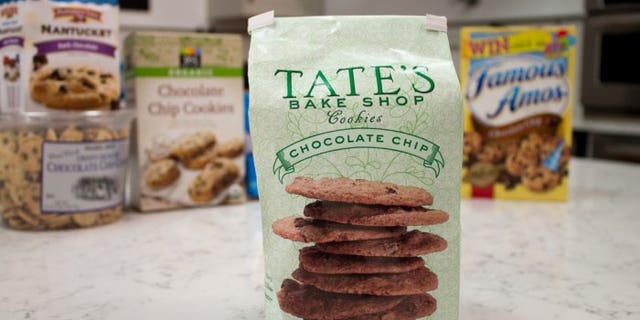 Tate's, which sells for $5.99 for a package of about 14 cookies, was the clear champion. These were thin and crispy, not hard or dry, and had a distinct homemade flavor, with plenty of butter, brown sugar, and vanilla. There were also lots of high-quality chocolate chips evenly distributed throughout. If you're looking for a top-notch store-bought chocolate chip cookie, Tate's is it.
2. Keebler Chips Deluxe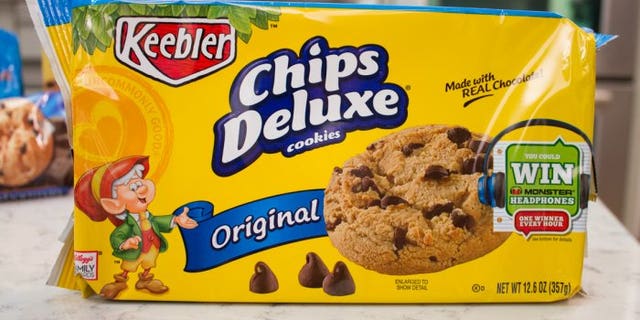 Keebler's offering, which sells for $4.19 for a package of about 24, fared far better than Chips Ahoy. Their texture was pleasantly crunchy instead of dry and crumbly, and there were plenty of high-quality chocolate chips evenly distributed throughout. The pronounced flavor of molasses and a hint of salt also came through.
3. Chips Ahoy!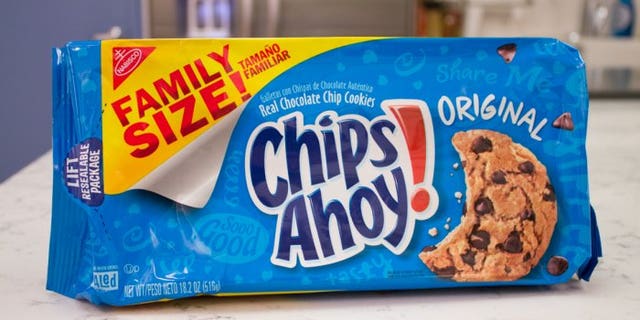 The cookies in the famous blue package sell for $5.19 for a package of about 45. They had a pronounced vanilla flavor and no shortage of chocolate chips, but our tasters found that they looked better than they tasted, and the chocolate chips didn't appear to be of a high quality.
4. Trader Joe's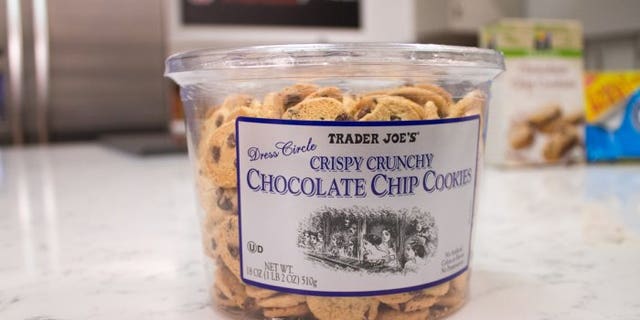 This big plastic tub of tiny cookies from Trader Joe's sells for $3.99, and our tasters generally found them to be pretty enjoyable. They were light and crispy, and the fact that they were bite-size made it easy to eat too many of them. They didn't have much of a "pop," however, and were lacking in chocolate chip flavor.
5. Pepperidge Farm Nantucket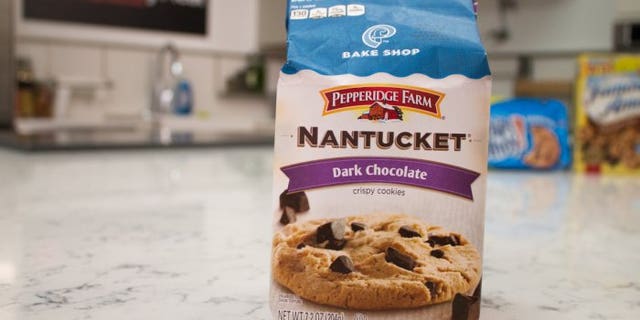 These cookies, which sell eight to a pack for $3.49, had some depth of flavor that our tasters picked up on — a hint of salt and butter and big dark chocolate chunks — but the texture, which was overly dry, hard, and crumbly, was difficult to overlook.
Check out more of the country's best cookies you find in a grocery store.
More from The Daily Meal
10 Easy Recipes for America's Favorite Cookies
9 Unhealthiest Store-Bought Cookies
Iconic Holiday Cookies Everyone Will Love