The best restaurants in Philadelphia
It's a city famous for a greasy, yet satisfyingly savory sandwich—sautéed onions, thinly sliced beefsteak and melted cheese oozing out of a crusty hoagie.
But if the Founding Fathers were still alive and looking to have a more sophisticated celebratory dinner after signing the Declaration of Independence, they'd have plenty of options.
Philadelphia's food scene features quantity, there are more than 5,800 purveyors according to Yelp. We've rounded up some of the City of Brotherly Love's most beloved restaurants. Take note: if you're in town during the Democratic National Convention, July 25-28, South Philadelphia is likely to be clogged to the gills.
Plan on rubbing elbows with politicians. Even Hillary Clinton has to eat, too.
1. Opt for a la carte.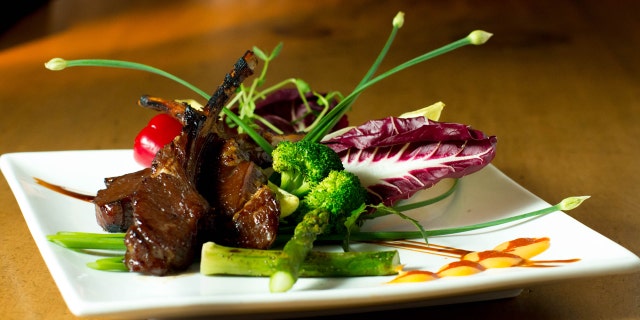 Don't worry about being politically correct. Yakitori Boy "affectionately" refers to itself as a japas bar. Serving tapas-style skewers of meat, known as yakatori, this Chinatown hotspot is Philadelphia's first Japanese pub or "izakaya." Dishes are delicate and designed to be shared. Pass around skewers of rib eye, chicken heart, bacon and quail egg and even salmon neck Vegetarians can choose from options like eggplant, asparagus and ginkgo nut; they're delicious, too, just not as juicy. Yakitori Boy also offers entertainment in its private karaoke rooms. The singing is best after sipping on cocktails including partisan drinks—a refreshing "Republican" or "Democrat" will be available during the DNC. Open for dinner seven nights a week.
2. Practice saying "wit."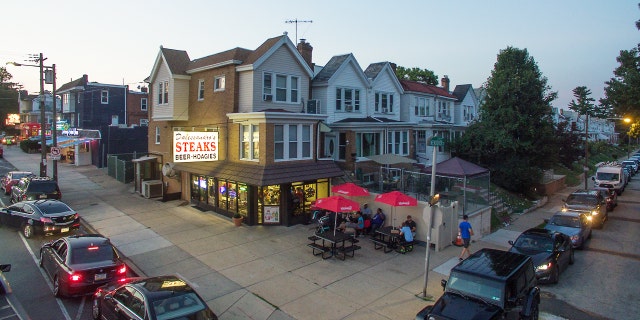 "Wit" or without onions, Dalessandro's cheesesteaks deserve the messy equivalent of a Michelin star. In a town known for its hoagies, Dalessandros has made a name for itself and is Philly's highest rated (4.5 stars and #28 out of 3,455 restaurants) steak and hoagie spot on TripAdvisor. Go during the week if you want to score a seat at the counter, otherwise, plan on takeaway. People watching is a popular sport here because you never know who will be waiting in line. "We don't rub elbows with the stars, the stars rub elbows with our folks," reads Dalessandros' website. Open seven days a week for lunch and dinner.
3. Or brush up on your Spanish.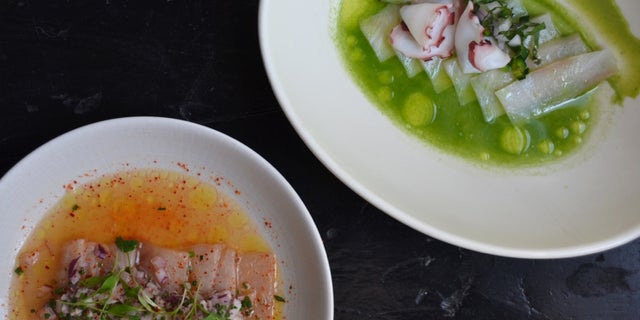 From the seven exotic ceviches at the top of the menu to the dulce de leche chocolate cigar at the bottom, Alma de Cuba aims to please even Philly's most discerning foodies. The restaurant was recognized by Zagat for being one of the city's "Best Sidewalk Dining" experiences. Inside the three-story restaurant the lighting is low, but your taste buds don't need to see entrees like corn-crusted dorade, chivo el vino and vaca frita to savor them. Open for happy hour and dinner seven days a week.
4. Chat with a cheesemonger.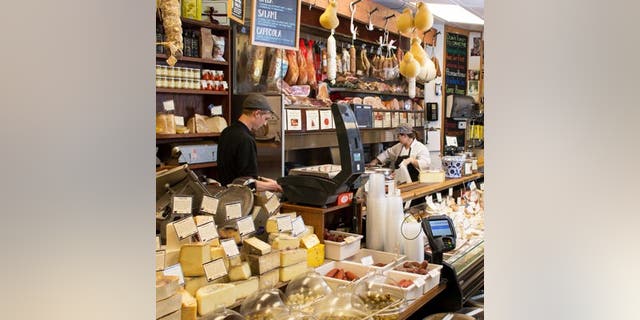 For almost 80 years, Di Bruno Bros. has been Philadelphia's land of milk and honey for premium meats and cheeses. Walking the aisles of the emporium is like taking a European tasting tour, but save your appetite for an impeccably sourced sandwich at the sidewalk café. During the DNC, the Franklin Market & Bottle Shop location on Chestnut Street will be serving an honorary hoagie dedicated to the Democratic candidate. The "Phillary" will feature French ham, gran cotto, cave-aged Gruyere, Victory Brewing Pint pickles, lettuce, tomato and onion on a French baguette. Five retail locations open seven days a week for breakfast, lunch and dinner.
5. Surf and turf in the city.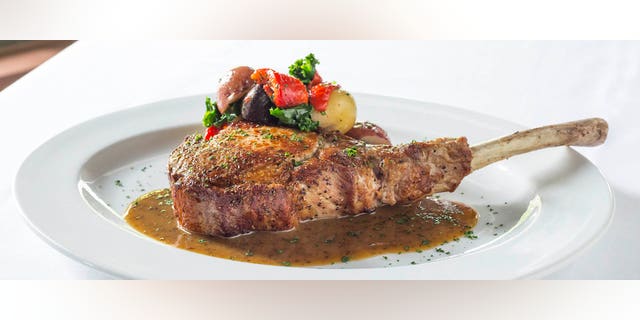 Featuring one of Philadelphia's most mouthwatering selections of seafood and steaks, Ocean Prime is the place you go on a milestone birthday or anniversary. There is no strict dress code in this Center City establishment, but you should wear your finest linens if you want to blend in with the crowd of power players who don't blink an eye at dropping $30 at the raw bar before spending $50 on a bone-in filet. During the DNC, Ocean Prime will be hosting "viewing party" packages. Open for drinks and dinner seven days a week.
6. Just start with dessert.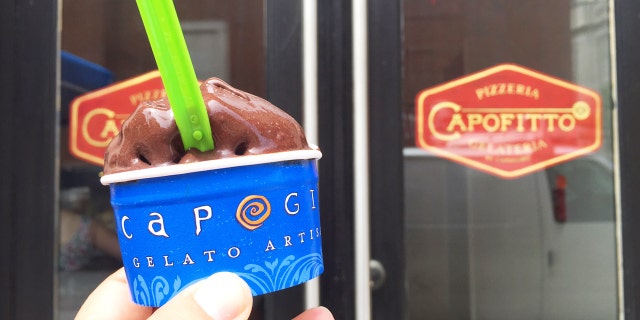 Saying a Philadelphia gelato is better than its Italian counterpart is a bold claim. But National Geographic Traveler did deem Capofitto's gelataria, Capogiro, as the "world's best." The restaurant's signature dish, Neapolitan pizza, wows as well. Handcrafted from a specially-fermented dough, the crust is the vehicle for toppings like San Marzano tomatoes, Rotondo Dolce prosciutto, local micro arugula and hot Calabrian chili oil. Speaking of hot, during the DNC, guests can try "Hillary Hot Sauce" – a chocolate gelato infused with a hot pepper caramel swirl. Open for coffee, brunch, lunch and dinner seven days a week.
7. Set the mood.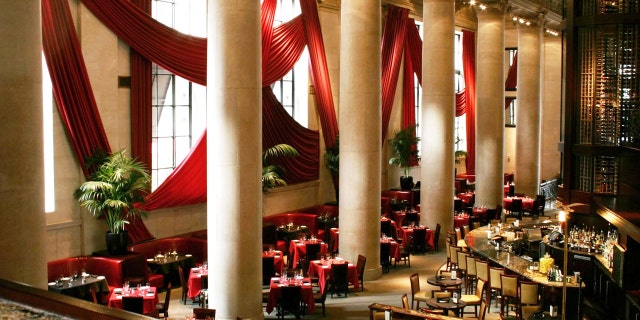 A former bank turned swank restaurant, Del Fresco's Double Eagle Steak House offers an unparalleled atmosphere if you're in the mood for opulence. The menu's prices (the website doesn't even include numbers) are sky high-- but so is the caliber of food, which has earned Del Fresco's a spot in Philly's top 40 restaurants on TripAdvisor. For the right price, it's possible to rent out the original vault and feast on escargot, lobster macaroni and cheese and a 24-oz prime Porterhouse. Don't eat here during the DNC if you're politics-averse. It's expected to be on the agenda of attendees and will be serving DNC-inspired cocktails throughout the week. Open for dinner seven days a week and lunch Monday–Friday.
8. Trust the voters.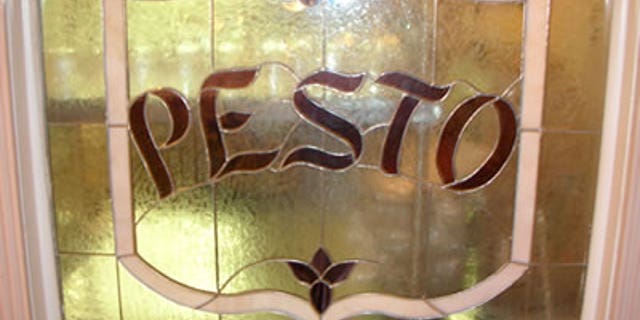 Of the city's more than 3,400+ restaurants on TripAdvisor, Ristorante Pesto comes out on top. The menu isn't overly complicated, but the owners go to great lengths to source quality ingredients representative of their Italian homeland, Campania. The kitchen's MVP is a wood-fired oven from the Old Country. It's hard to dine here without leaving on a first name basis with the owners, Giovanni and Concetta Varallo. The Varallos are welcoming—bring wine and don't worry about a corkage fee—but don't expect them to divulge the secret to their homemade gnocchi. Normally closed on Mondays, but open for dinner during the DNC Monday – Sunday.
9. Raise a glass, mug or stein.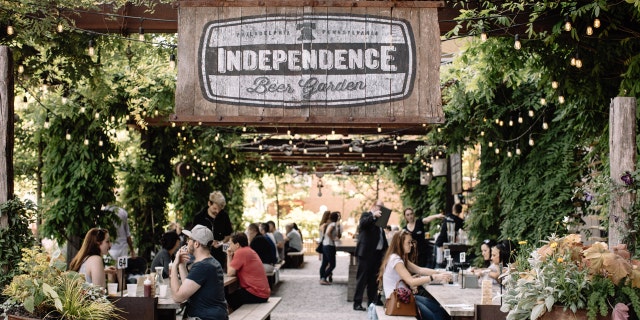 Ironically, perhaps the best view of two of Philadelphia's biggest attractions, the Liberty Bell and Independence National Historic Park, is from a beer garden. The 20,000-square-foot Independence Beer Garden is the brainchild of Michael Schulson, the successful restaurateur who has ensured the food menu is just as satisfying as the 40-plus beverages on tap. Patrons can pair their pints with everything from shrimp BLTs to spit-roasted lamb, kale salad and puff pastry Franks-in-a-blanket. The garden is open for lunch and dinner seven days a week and for a limited time, it's the last stop on Intrepid Philadelphia Urban Adventures' election-themed tour, Hillary Clinton and Philly's Founding Women.