The best of Miami's Seed Food & Wine Festival
This weekend, a city, famous for pork-filled Cuban food put aside its meaty traditions to celebrate plants—at least for a while. Miami, Fla. wrapped up the first annual Seed Food & Wine Festival, a five-day, food extravaganza focusing on plant-based foods. From a film screening to a beachside brunch to swanky dinners, the festival featured a lineup of sophisticated soirees.
The main attraction was Saturday's festival day, when thousands of attendees poured into Midtown Miami for eight hours of eating, drinking and listening to celebrities, experts and chefs promote the power of plants. Plenty of celebs and sports stars were on hand too, including actress and author Alicia Silverstone, NBA great John Salley and triathlete Brendan Brazier --plus a host of restaurants and brands showcasing environmentally-conscious culinary creations.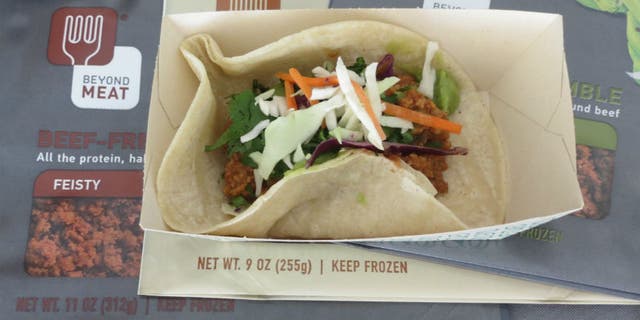 Here's the best of Seed in photos:
1. Make-your-own meatless tacos from Beyond Meat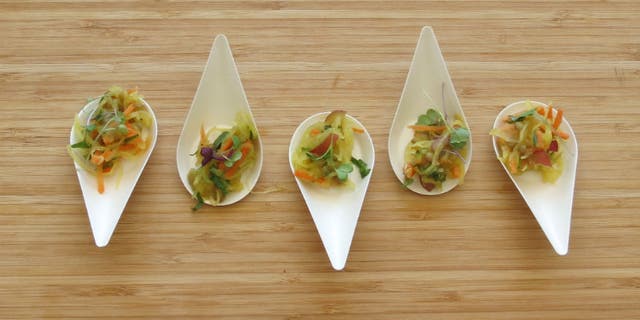 Silicon Valley-based Beyond Meat had a make-your-own-taco bar stocked with beef-free zesty crumbles, chicken-less chicken, guacamole, salsa, slaw and cilantro.
2. Lentil salad lunch from Lunchology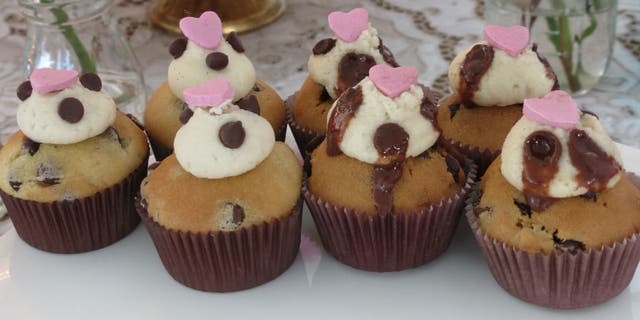 Meal delivery service Lunchology served up colorful, one-bite spaghetti squash lentil salads.
3. Vegan cupcakes from Bunnie Cakes
Bunnie Cakes vegan bakery had a whole host of cupcake flavors on hand, including banana chocolate chip minis -- plus brownie and cookie bites.
4. Organic quinoa burgers from Mi Vida Cafe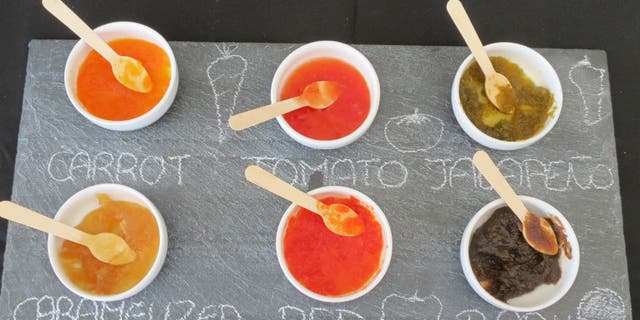 Mi Vida Cafe featured rainbow-hued, organic quinoa burger bites with fresh cucumber, tomato, avocado and alfalfa sprouts on a bed of hummus.
5. Veggie jams from Jammy Yummy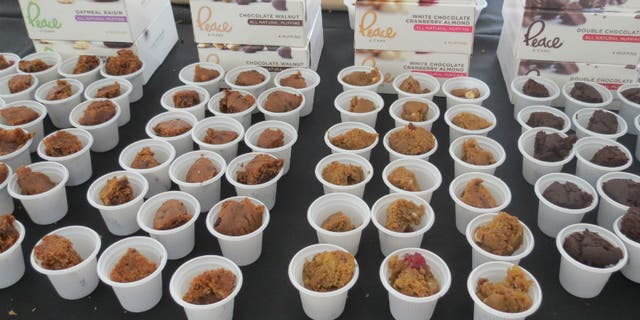 Jammy Yummy showcased gourmet veggie jams in flavors like red pepper, carrot, tomato, jalapeno, caramelized onion and baby mushroom.
6. Gluten-free muffins from Peace-a-Cake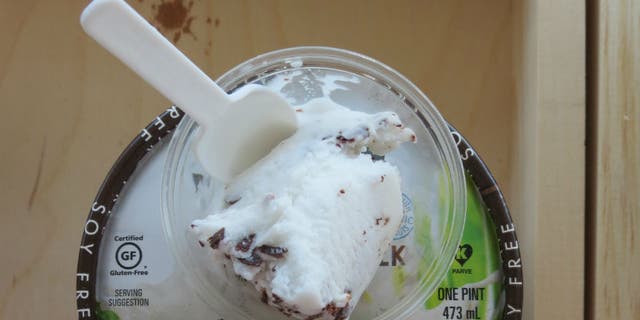 Peace-a-Cake's gluten-free muffins were lined up in flavors like white chocolate cranberry almond, chocolate walnut, double chocolate and oatmeal raisin.
7. Coconut milk ice cream from So Delicious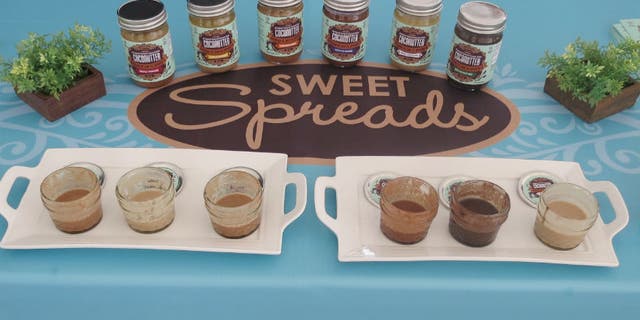 Dairy-free So Delicious served up coconut milk ice cream in mint chocolate and other flavors including gluten-free cookie dough, plus pumpkin spice and nog-flavored holiday milks.
8. Creamy coconut butters from Sweet Spreads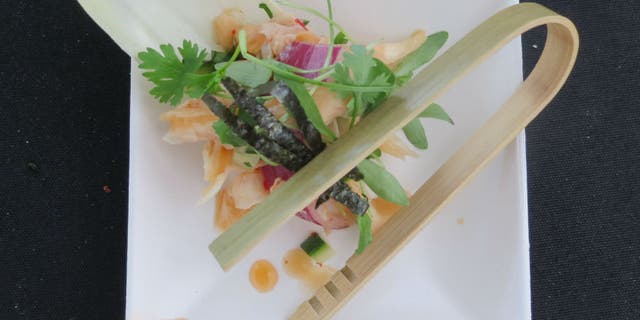 Sweet Spreads creamy coconut butters were offered to attendees in flavors including cinnamon roll, maple pancake, dark chocolate mint, chocolate brownie and vanilla cupcake.
9. Plant-based ceviche from Temple Kitchen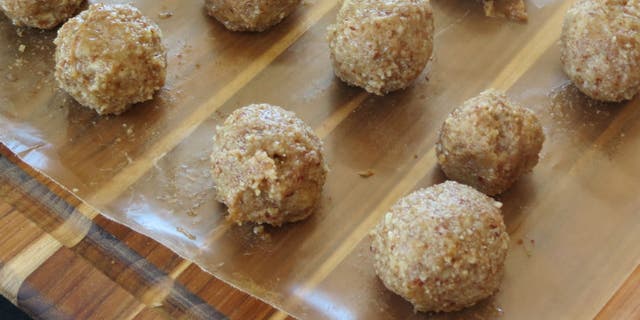 Temple Kitchen offered a plant-based take on traditional ceviche using oyster mushrooms in lieu of fish.
10. Almond milk risotto balls from The Roasted Fig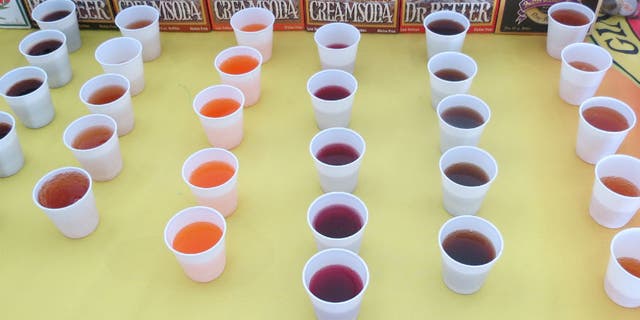 The Roasted Fig's almond milk risotto balls were made with homemade fig paste and a sweet and savory fig reduction, coated in seasoned almond meal.
11. Soda from Virgil's Sodas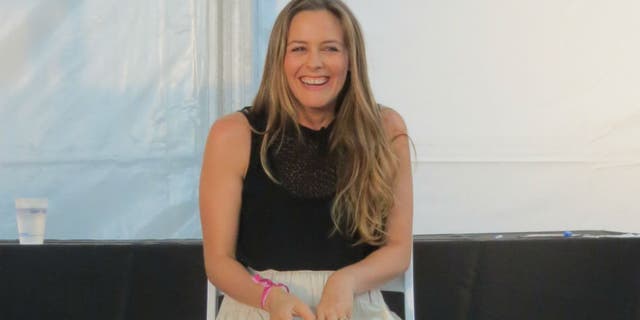 Virgil's Sodas had a full roster of their different drinks on display, from orange cream soda to root beer to "Dr. Better".
12. Alicia Silverstone talks plants
Actress Alicia Silverstone, author of the bestselling cookbook, The Kind Diet and new tome, The Kind Mama, spoke to a packed house about the virtues of a plant-based lifestyle.