The best Italian restaurants outside Italy
The wide array of Italian eateries, "authentic" and otherwise, found across the globe outside of Italy is incredible.
From fine dining to home-cooked fare to innovative modern cuisine, these successful restaurants all have the same secret weapons: their Italian-trained or heavily Italian-inspired chefs and their stellar service. Each one brings a unique culinary genius to its tables, but all offer a taste of Italy beyond that country's borders.
We all know that there is nothing as delicious as, say, a fresh bowl of gnocchi delicately covered in a homemade sauce, and we are definitely pleased to know that we don't have to travel all the way to Italy just to get a taste of its world renowned dishes.
In choosing these establishments, we considered restaurants that topped many a "best of restaurants" list across several different media outlets around the globe, restaurants that have award-winning chefs, as well as restaurants that are known for providing unique dining experiences and quality Italian dishes.
The Daily Meal's list of the best Italian restaurants covers cities and international hot spots in Hong Kong, Sydney, London, and more other go-to destinations around the world.
1. Del Posto, New York City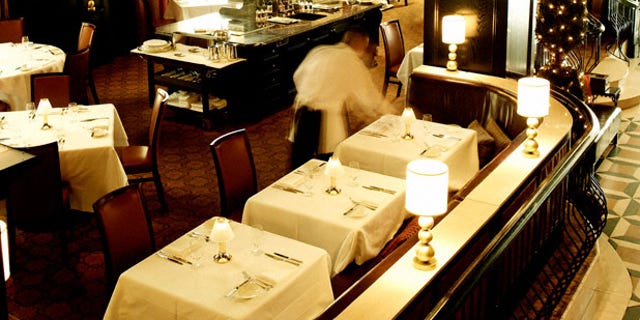 Still reveling in its rare four-star nod from The New York Times, this luxuriously swanky restaurant has transformed into an upscale Italian mecca. The collaborative endeavor from Mario Batali, Joe Bastianich, and Lidia Bastianich opened only in 2010 but has already accrued a lion's share of rave reviews and "best of" mentions. Here, executive chef Mark Ladner transforms classic Italian dishes into modern gourmet fare. As you enjoy the lavish service and dive into the dangerously delicious 100-layer lasagna, the authentic Livorno-style fish stew, and heritage pork with baby fennel and apricot mostarda, and the like, you will feel nothing but spoiled and satisfied.
2. The River Cafe, London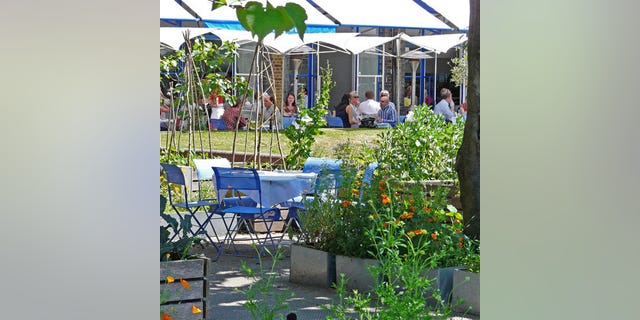 Originally opened in 1987 by an English chef, Rose Gray, and an Italy-loving American, Ruth Rogers, as the employee canteen for Rogers' husband's architectural practice (he is Lord Richard Rogers), this bright Thames-side restaurant evolved into what one fan called "the best Italian restaurant in the world — including Italy." The food is simple, based on scrupulously fresh ingredients, and alive with flavor. The menu changes not just seasonally, but twice a day. Sample dishes: fritto misto of sweetbreads, zucchini, sage, capers, and lemon slices; linguine with Devon crab, chiles, and parsley; veal shin slow-cooked in soave with prosciutto; and the famous "chocolate nemesis."
3. Otto e Mezzo, Hong Kong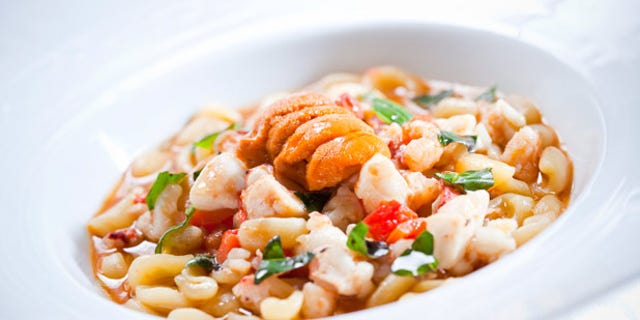 This sleek upscale restaurant, run by chef Umberto Bombana and named for the Federico Fellini film 8 1/2, takes contemporary Italian to another level. In 2011, it was awarded three Michelin stars and is still the only Italian restaurant anywhere outside Italy to earn that distinction. Unique dishes such as lobster salad with caviar and celery aspic, cavatelli with shellfish ragù and sea urchin, and braised Wagyu beef rib and filet with red wine and plum sauce are a few delicacies that grace the menu. The elegant dishes aren't the only art on display: The walls are hung with Dalí and Picasso.
4. Osteria Mozza, Los Angeles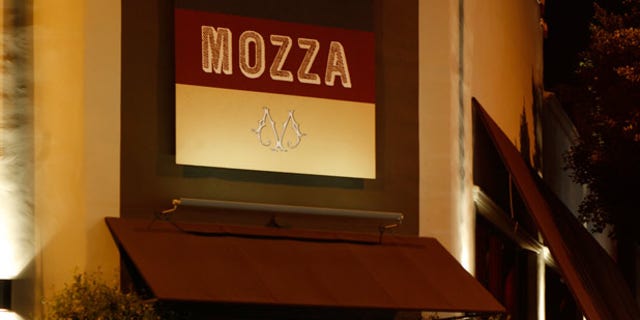 This bustling urban restaurant with its mozzarella bar, calf brain ravioli, and grilled pancetta-wrapped quail is the property of Nancy Silverton — this year's James Beard Chef of the Year — and her partners Mario Batali and Joe Bastianich. Silverton, mentor to esteemed Mozza chef Matt Molino, changed the American artisanal bread world with her La Brea Bakery and is now helping elevate the country's Italian dining scene. (Pizzeria Mozza, next door, is worth a visit, too.)
5. Vetri, Philadelphia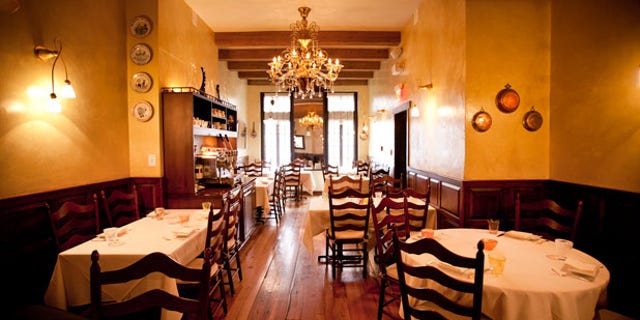 Mario Batali calls this "possibly the best Italian restaurant on the East Coast" (we think one of his own places might deserve that honor; see our number 1 restaurant). Chef Marc Vetri cooks with style and sophistication, serving a fixed-price menu only. Vetri classics include almond tortellini with truffle sauce, roast baby goat with polenta, and pistachio flan with chocolate gelato . For the wine aficionado, there's a cellar stocked with over 2,500 choices.
Find more of the best Italian cuisine around the world.
More from The Daily Meal
America's 40 Best Italian Restaurants
America's 12 Best Italian Restaurant Chains
America's 25 Best Pizza Chains