The best food trucks in America 2015
Food trucks are more than just kitchens on wheels.
Even if the buzz around the food truck renaissance started off frenzied and then cooled a bit, the resilience of these mobile eateries is a testament to the fact that creative, quite literally chef-driven food need not be limited to wallet-busting restaurants with month-long waiting lists.
In the past, we decided this ranking by combining factors like Twitter followings, Yelp reviews, and Yelp stars into a weighted algorithm, rounded out by an originality score that took into account menu innovation, overall concept, and geography. This year, we made it simple: We let you decide, via a public survey.
To compile our full list of the best 101 food trucks for voters, we expanded on our lists from 2012, 2013, and 2014, asked readers for suggestions, took a look at the winners of the Vendy Awards, and tried to find rookie trucks. This year's ranking is a result of 2,662 responses and a total of 5,634 votes (respondents were allowed to vote for multiple trucks). Thank you to everybody who took the survey — you made our list more reflective of the general population's tastes. After all, if there's any type of establishment that is most explicitly for the people, by the people, it's a food truck.
What makes for a great food truck?
"A great food truck has to have a crystal-clear brand statement," shared Tyler Florence, host of Food Network's The Great Food Truck Race (season six starts this August). "You can't be vague. If you sell burgers, tacos, ice cream, whatever, you need to clearly communicate that. 'Spice It Up' is not a good name for a truck if it sells curry (it doesn't say anything about the food), but 'Curry in a Hurry' hits it out of the park. The same goes for the design. The trucks that have simple and smart graphics, ones that you can see from down the street, are the way to go.
"Stay away from dark colors, which can get lost in an urban landscape. Also, the best food trucks specialize in one thing. Do you make tacos? What kind of tacos? Korean? Indian? Traditional ones? Whatever you love, stick with it. Trucks that offer a global menu have a tendency to not be good at anything. And when it comes to the food, you and your team need to become authorities on your obsession."
Korean fusion, lobster rolls, and tacos seem to lead the way in terms of popular food truck cuisines; vegan food, barbecue, and grilled cheese make up a lot of the most beloved meals on this year's list.
A shout-out to the trucks that are serving some more off-the-beaten-path foods: Boston's Sheherazad, which specializes in Iraqi cuisine; Phoenix's Emerson Fry Bread, which enhances a staple of much-forgotten Southwest Native American cuisine; and New York's Snowday, which serves maple syrup-infused grilled cheese sandwiches that are prepared by ex-convicts.
That being said, almost every food truck on this list serves something totally out of the box.
1. Ms. Cheezious Fresh Made Grilled Cheese, Miami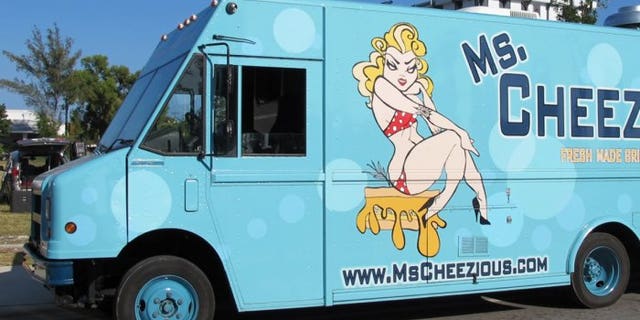 This year's top honors go to a truck serving an American classic: grilled cheese. The menu at Ms. Cheezious includes 17 standard styles and a build-your-own option, with eight cheeses, about five breads to choose from, and six fixings to throw into the mix; the bread used most often is sourdough. Go for their standards, like the Crabby Cheese Melt (crab salad and sharp Cheddar), Croqueta Monsieur (ham croquettes, tavern ham, Swiss cheese, and béchamel), Frito Pie Melt (house chili, American cheese, jalapeños, onions, and Fritos), and the best dessert grilled cheese we've heard of yet: the Sweet Meltdown, with a ricotta and orange marmalade blend on Texas toast, served with chocolate dipping sauce.
2. Two for the Road, San Diego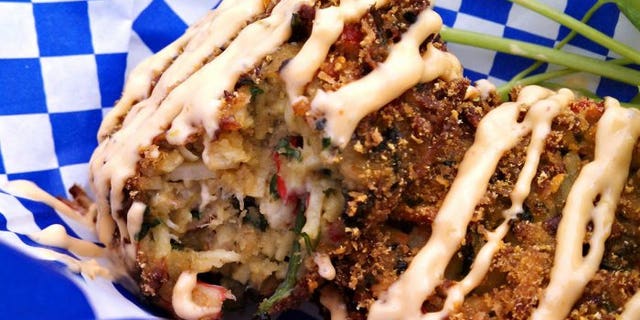 This truck made quite the leap: it was No. 98 last year, and is almost at the top this year. Specializing in American comfort food, this truck's menu changes weekly, but count on there always being a burger and interesting variations on the hot dog, as well as regional dishes like New England lobster rolls or not-so-regional foods like spinach and artichoke grilled cheese. Their ingredients are fresh, never frozen, and hormone-free, which is a telltale sign that owners Lisa and Roberto know what they're doing. Other signs? Roberto attended culinary school in Italy before immigrating to the U.S., and has been the chef in several top hotel kitchens in Las Vegas and San Diego.
3. Cousins Maine Lobster, Los Angeles and Other Locations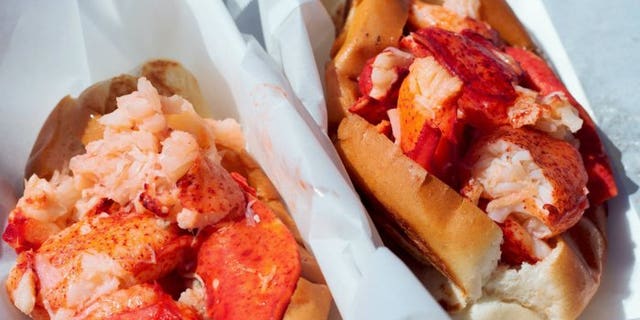 Los Angeles has one or two excellent trucks serving fresh Maine lobster, but Cousins appears to be the most popular, based on the overwhelming amount of votes it got. This could also be because Cousins, though it started in LA, operates in a handful of different cities, but nobody who eats food from this truck can argue that it is anything short of fantastic. Cousins Jim Tselikis and Sabin Lomac serve classic Maine- and Connecticut-style lobster rolls as well as lobster tacos, crab rolls, shrimp rolls, lobster tots, and deep-fried Maine lobster on a stick — not to mention lobster bisque and New England clam chowder — all while running a mail-order business and pursuing franchise opportunities.
4. The Cinnamon Snail, New York City and Red Bank, N.J.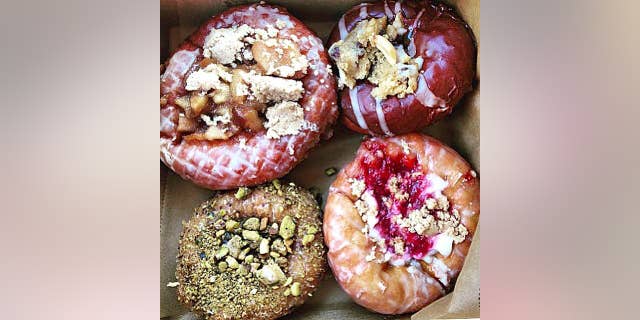 When we first opened up voting for this year's food truck list, the Cinnamon Snail, a vegan favorite, was not one of the options. People were outraged. How could this beloved truck, which won the hearts and stomachs of vegans and meat eaters alike — which was at No. 2 on last year's list — not be a contender? It's definitely not because of the food. Who wouldn't love items like fig pancakes with pine nut butter, chamomile blood orange syrup, and roasted almonds or lemongrass five-spice seitan with curried cashews, arugula, Sichuan chile sauce, and wasabi mayo on a grilled baguette? Don't even get us started on their pastries and doughnuts, which rotate daily.
5. Rickshaw Stop, San Antonio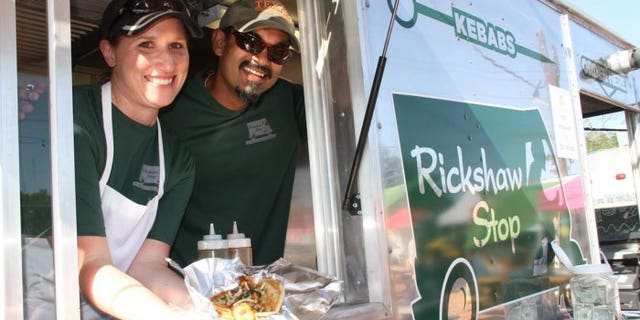 "We're fairly certain you've never eaten anything like the kebabs you will order from our truck," reads the Rickshaw Stop website, "unless you are friends with a Pakistani family or you've spent extensive time in Pakistan." We'd have to agree. This family-owned-and-operated affair, run by Sameer and Meagan Siddiqui with the help of Sameer's mother Gety, aunt Bina, and uncle Shabbir, marinates their beef and chicken for at least 48 hours, so the flavors are evenly distributed and provide the perfect prelude to the chargrilled, smoky tones that linger on your tongue. The kebabs are served taco-style in flaky parathas. Need we say more?
6. Oink and Moo, Philadelphia and Various Locations in N.J.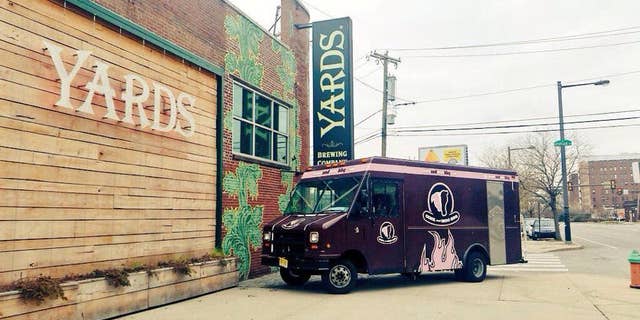 Oink and Moo has operated in New Jersey since 2012, enjoying its status as a well-kept Garden State secret in towns like Hoboken and Asbury Park. However, shortly after the truck expanded to Philadelphia in 2014, they won a Vendy award for Rookie of the Year. We're pretty happy the secret is out. The concept is simple: beef or pork barbecue done well (not well-done). They do have two brick-and-mortar locations, one in Florham Park, New Jersey, and the other in Philly, but where's the fun in that? You want to enjoy pulled pork like this as soon as it's off the heat
7. The Grilled Cheeserie, Nashville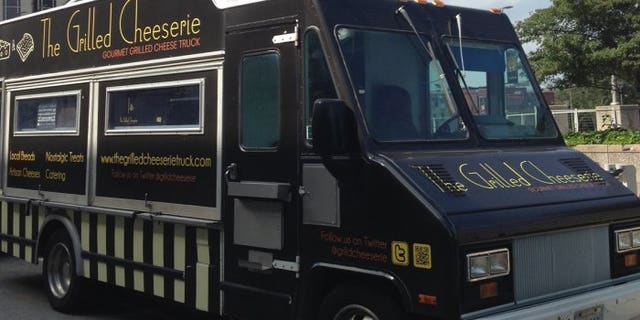 Run by Los Angeles transplants Crystal De Luna-Bogan (a Le Cordon Bleu-trained chef) and her husband Joseph, the Grilled Cheeserie has been winning Nashville over, and has more than 32,000 Twitter followers (8,000 more followers than last year). Why? Well... it could be their fantastic specialty melts, among them a grilled pimento mac and cheese, a Buffalo chicken melt, and a "Melt of the Moment" that changes according to what's in season. In the world of food trucks, creative takes on classics are always a good thing.
8. Wok n Roll Food Truck, Cleveland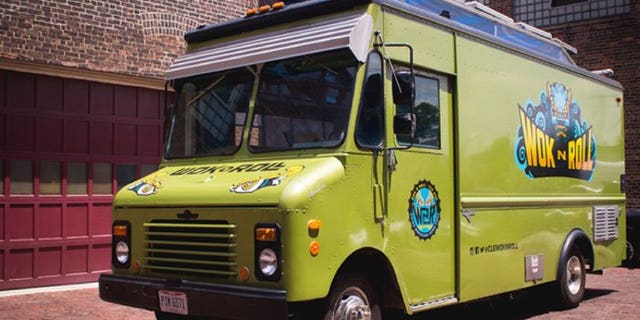 The owners of Wok n Roll, Matt and Tricia, met while working together at KFC in 1999. Today, they churn out fusion foods, such as Korean poutine with made with tater tots and topped with Monterey Jack, kimchi, and black sesame seeds; non-fusion foods, like no-frills bibimbap or okonomiyaki; and specialties like crab rangoon, which fall into neither category. The truck is a newcomer to our list, but with its mouthwatering options and popularity, it looks like it's here to stay.
9. Emerson Fry Bread, Phoenix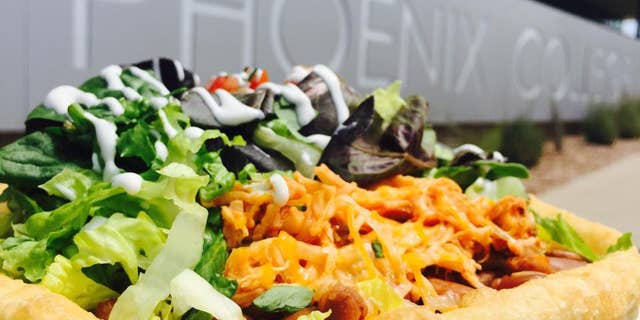 The colorful Emerson Fry Bread truck might very well be the only truck in the country that specializes in Native American cuisine — one of the most underrated cuisines of the world — with a Mexican twist. Offerings include a green chile chicken Indian taco (with fry bread instead of a tortilla), a carne asada-topped variety, and a cult-favorite prickly-pear-based drink. Apparently, these guys are doing something right, because they ranked at No. 82 last year. They are a testament to the creativity needed to run a successful food truck.
10. Kogi BBQ, Los Angeles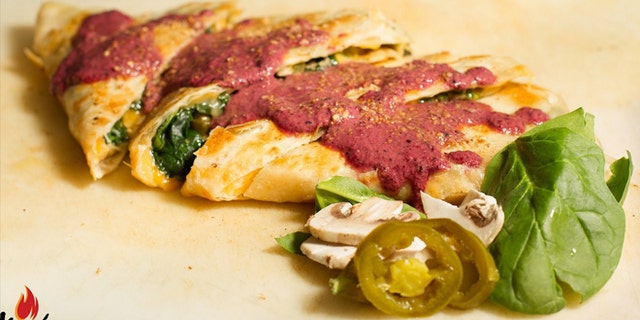 We might be able to thank chef Roy Choi, one of the coolest people in food and drink, for our love of Korean-inspired Mexican food, or even, arguably, our nation's love of food trucks. "Kogi set off a flavor bomb that would shake up the foundations of the industry so that street food would never be looked at the same way." That's from Kogi's site. What's the saying? It ain't bragging if it's true? After appearing at No. 1 on our 101 Best Food Trucks list in 2012, No. 2 in 2013, and No. 1 again in 2014, it's a bit of a surprise that Kogi BBQ is on the lower end of the top 10, though that's by no means a bad thing.
Still hungry? Check out the full list of America's 101 best food trucks.
More from The Daily Meal
The 101 Best Burgers in America
101 Best Restaurants in America