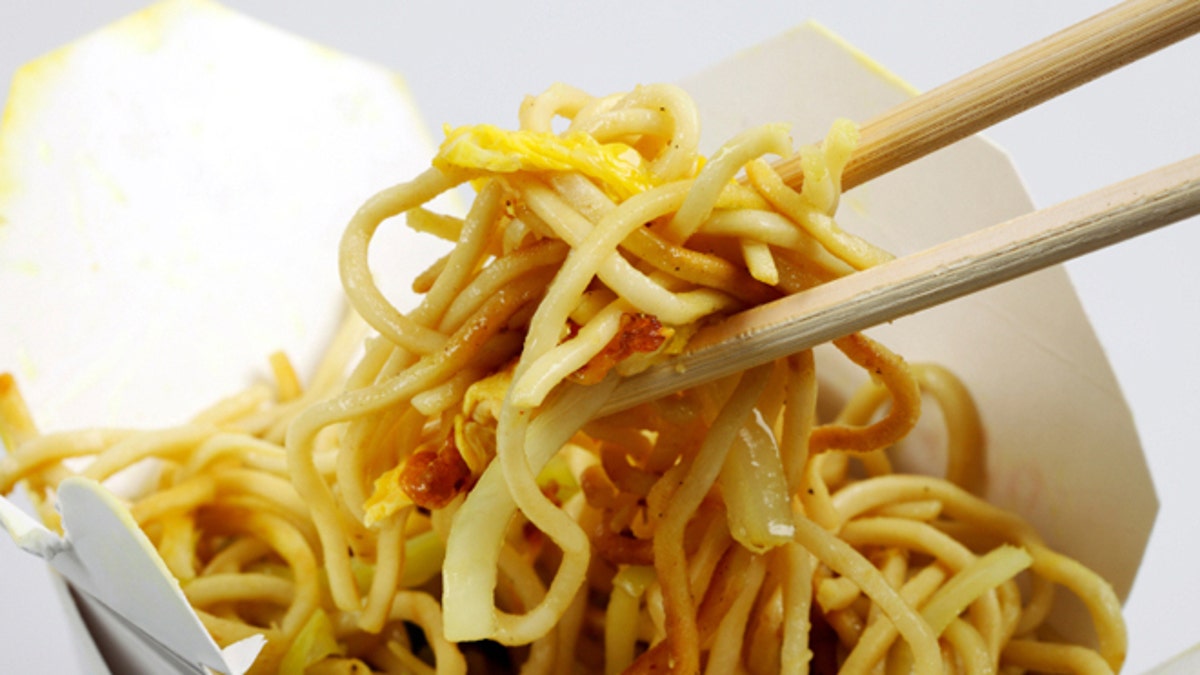 Pick up the phone book (or use Google) in any city and chances are you'll find a Chinese restaurant nearby. High on convenience and intense flavor, Chinese food is one of the country's great adopted cuisines. But for many, replicating the flavors and cooking techniques can present a challenge — even to the more skilled gastronomes among us. Even if you know how to dry-fry and double-steam with the best of them, sometimes it's nice to sit back and let someone else do the work while you catch up on Homeland or thumb through your weathered copy of 50 Shades of Grey.
From Sichuan and Cantonese to Shandong and Beijing, we're a fortunate nation to have so many provincial Chinese cuisines represented not just in the larger metropolises but throughout the lower 48 and beyond. Whether you're sampling San Tung's addictive chicken wings on the run in San Francisco or skipping the horrendous lines at New York's Mission Chinese Food outpost in favor of scenting your home with a mala-heavy mapo tofu perfume, the restaurants listed within are sure to work your tongue harder than a Foxconn employee.
The Daily Meal searched America to seek out the best Chinese takeout, from strip mall nooks and holes-in-the-wall to bustling Chinatown institutions and bold new kids on the block. We consulted our own group of chefs and city experts, James Beard Award-winning and nominated chefs like Ken Oringer and Anita Lo and both nationally and locally trusted sources online and in print in cities across the country. Some great places didn't make the list, but after qualifying the food based on authenticity to regional cuisine, speed and of course, flavor, the food from these 12 places emerged as the clear winners.
For those with a coastal bias — don't despair. There's many a specialized delicacy to be found wherever cowboys roam (which, if Cowboys and Aliens has taught us anything, is everywhere). Practice your chopsticks skills, it's time to get down to business.
Mission Chinese Food, New York City
Danny Bowien's white-hot San Francisco transplant has garnered just as much press and adoration as the West Coast original, and both locations command hours-long waits that are only somewhat assuaged by kegs of free beer for those who decide to stick around. The key, then, is to order takeout so that you can enjoy quirky, nontraditional dishes like barbecued pig ear terrine and an upmarket twist on beef with broccoli that incorporates tender brisket and smoked oyster sauce without being crushed by hipsters.
Facing East, Bellevue, Washington
Handheld Taiwanese pork bao — featuring fatty porcine nuggets stuffed into tender buns — are well worth the trip to Facing East, but you'd be selling yourself short not to try the rest of the animal, available in dishes like pig diaphragm or a dumpling made with sweet potato flour and filled with porky goodness. For a fun race against time, try getting home before your order of shaved ice melts.
Beijing Pie House, Monterey Park, California
The golden, flaky Frisbee-sized meat pies called xian bing at Beijing Pie House are something to behold and be held. Splitting their tender crust reveals a paragon of flavorful fillings that eclipse the standard lamb or pork in favor of combinations like pork with summer squash, leek and egg, or shrimp with mushroom. Like a xiaolongbao on steroids, you'll be happy to give these puppies a rest on the ride home lest you feel the wrath of scalding hot meat juices with each bite.
Katy's Dumpling House, Chicago
Forgo the namesake dumplings. You have to hand it to "Katy," her handmade noodles are just about the best on offer in the Windy City. Tangled with ground pork in fiery dan dan noodles or sunken into deeply flavored beef broth, their springiness makes slurping a pleasure. However, one of Katy's finest contributions is a dish that melds the restaurant's signature item with Chicago's European roots in a bowl of beef noodles with homemade sauerkraut.
Best China, Canton, Michigan
Shanghai specialties are the selling point here, best chosen from the Chinese menu available upon request. For your determination, you'll be treated to mountains of preserved vegetables, tender Lion's Head pork meatballs, and thick, springy fried noodles and rice cakes. For all the adventurousness, they still manage to make an excellent wonton soup.
Peking Gourmet Inn, Falls Church, Virginia
A banquet hall in the style of Beijing's grand eateries, this paean to Peking duck roasts one killer bird — and certainly the best in the D.C. area. Granted it will run you $40, but it easily feeds three hungry diners so the end cost isn't absurd even by takeout standards. Another standout item is the Szechuan Beef Proper, with crispy shredded meat glazed, glistening and covered in sesame seeds.
See all 12 of the best Chinese takeout places in America here
More from The Daily Meal
44 Things You Can Do to Help Fight Hunger in America

25 Top Food Blogs of 2012

Best Grocery Store Products

America's 35 Best Pizzas