The best cheesesteaks outside Philadelphia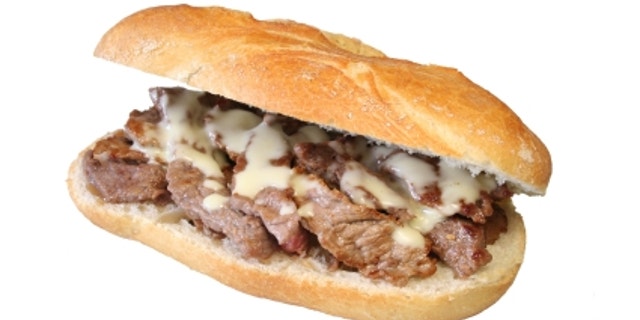 The mere fact that you're reading this story means that you know Philly cheesesteaks are absolutely delicious. You probably live outside of Philadelphia and are wondering what you can do to optimally satisfy the hankering you've been having for a sub sandwich topped with freshly grilled steak, sautéed onions and peppers, and either provolone or cheese whiz.
The origin of the Philly cheesesteak dates back to 1930; Pat Olivieri, a hot dog vendor in South Philadelphia who had undoubtedly grown tired of eating his own hot dogs, threw some freshly butchered beef on his grill. A taxi driver smelled what Olivieri was cooking and asked for a steak sandwich instead of a hot dog.
According to the narrative, Olivieri's hot dog spot was flooded with taxi drivers who had heard of the delicious creation and wanted to try it for themselves. Olivieri soon opened up Pat's King of Steaks at 9th Street and Passyunk Avenue, eventually adding cheese to his sandwiches.
In 1966, Geno's opened up across the street. Both establishments are open 24 hours a day and are in constant competition for the title of best cheesesteak in town. In fact, Geno's founder, Joe Vento, claims that he, not Olivieri, was the first to add cheese to the steak sandwich.
But what do you do if you live outside Philadelphia and have a craving for the delicious sandwich? You could make one yourself, but who has that kind of time nowadays? And couldn't restaurants do a better job of replicating the exact ingredients?
Luckily, The Daily Meal has searched far and wide to bring you 15 such establishments. From New York City to Los Angeles, we've got you covered. Many of these spots, like Joey's in Detroit or the Cheese Steak shop in San Francisco, have fresh Amoroso's bread and desserts from Tastykakes shipped in directly from Philly.
So much to eat, so little time...
Big Red's Steaks, Madison, Wis.
The cheesesteaks at Big Red's in Madison are MASSIVE — the sandwiches are more than big enough to satisfy the hungry masses sauntering down University Avenue in search of food when the lights go on at the bars.
Doogies, Newington, Conn.
This is a true restaurant for cheesesteak-seekers outside of Philly. Go with a friend, split a cheesesteak and Doogies' famous two-foot hot dog, and leave happy and satisfied.
South Philly Experience, Los Angeles
The Unvegan reviews this tasty LA food truck: "When my sandwich was given to me, it was wrapped in some paper dripping with Wiz and grease. Perfect. I ripped open the paper and dug in. This was a delicious blend of beef and cheese and bread. The beef was juicy, and oh so flavorful. It probably would have been good enough on its own, but the Wiz made it even better. I downed it in as few bites as possible and despite the obvious caloric intake, I was ready for more."
Gino's Cheese Steak, Dallas
This family establishment in Dallas flies in fresh-baked Amoroso's buns and rolls in from Philadelphia daily. The establishment offers all sorts of takes on the classic sandwich, including the "Pizza" cheesesteak with tomato sauce, bell peppers, and provolone; and the "La Torta" cheesesteak with grilled onions, special sauce, jalapenos, and provolone.
Philly's Best, Chicago
Arguably the best spot for Philly cheesesteaks in the Windy City, Philly's Best serves its cheesesteaks in two sizes so they are fit for a meal or, if you're trying to watch your figure, a snack.
Jersey's Cafe, Carmel, Ind.
This Indiana spot, which was visited by Guy Fieri on an episode of Diners, Drive-ins, and Dives, has more than 15 cheesesteaks on its menu, including the 9th and Passyunk cheesesteak topped with fried onions and sharp, creamy Cheez Whiz.
Cheese Steak Shop, San Francisco
Serving cheesesteaks in the Bay Area since 1982, this establishment has its bread shipped in from Amoroso and treats shipped in from Tastykakes to create the authentic Philadelphia experience.
Joey's Famous Philly Cheese Steaks, Detroit, Mich.
The first of many establishments on this list to have its Amoroso's bread and Tastykakes shipped directly from Philadelphia, you should definitely drown your sandwich with Frank's birch beer or black cherry soda. Maybe get two drinks, so you can gulp voraciously without having to worry about finishing your soda before the sandwich.
See all 15 great cheesesteak spots here
More from The Daily Meal
Guess That Food Product

America's Most Successful Chefs of 2012

The Best Restaurants for Reading and Dining

Mind-Blowing Pumpkin Dishes
Do you have a favorite 'Philly?' Send pictures of your take on this savory sandwich to Fox Foodies uReport!