The best chain restaurant all-you-can-eat deals
If there are four words that American diners love hearing more than any others, they would most likely be "all you can eat." The unalienable right to eat until we burst is, at this point, basically in the Constitution, and heaven forbid you try to take our plates away before we're finished. Thankfully, lots of chain restaurants have gotten the memo, and will keep serving you food (or let you return to the buffet or salad bar) until you say when. From unlimited soup, salad, and breadsticks to more than 20 varieties of unlimited pizza, we've rounded up 14 of the top chain all-you-can-eat deals.
The buffet as we know it actually started centuries ago as a way for families to display their wealth and ability to put lots of food on the table, but the set-price buffet didn't become a restaurant fixture until the 1940s, when Las Vegas impresario Herb McDonald introduced the concept. The idea spread throughout Vegas like wildfire, and by the 1960s buffets had made their way across America.
The "unlimited free food refills" brought to your table concept caught on soon after that, and by the 1990s the "all-you-can-eat" concept got a slight rebranding, as some establishments, looking to lessen the gluttony aspect of the approach, have re-dubbed it "all you care to eat." Ah, marketing.
There must be certain psychological reasons why we're drawn toward all-you-can-eat deals at restaurants. For one, it gives us back a sense of control, which we more or less lose when a restaurant tells us that we've eaten enough. It also makes us feel like we're getting a good deal, which may or may not be the case (in some cases it's obvious; in others we usually feel the need to eat more in order to "get our money's worth"). But any way you slice it, getting an all-you-can-eat deal makes us feel like kings and queens, able to summon more food upon command, as much as we want. And while we might be paying for it later, it makes us feel pretty powerful in the moment.
In order to rank these deals, we focused on not only the selection of food served, but also the value you're receiving for your money and the length of availability. But should you decide to take any of these chains up on their offer, remember the one cardinal rule of all-you-can-eat dining: don't fill up on the bread.
1. TGI Friday's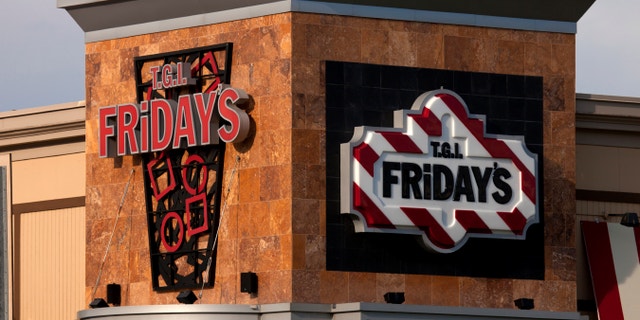 The Deal: Endless spicy chicken tostadas, potato skins, ahi tuna crisps, pot stickers, mozzarella sticks, Tuscan spinach dip, boneless wings
When: Every day
Price: $10
2. Old Country Buffet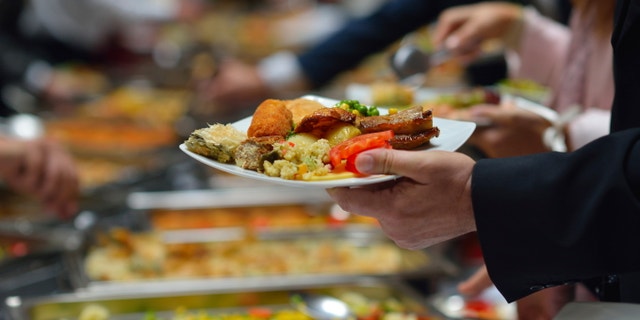 The Deal: Eggs, pancakes, waffles, and pastries for breakfast; fried chicken, macaroni and cheese, baked chicken, baked fish, cornbread dressing, mashed potatoes, and other dishes for lunch and dinner
When: Every day
Price: Varies, but averages $5.99 for breakfast, $7.99 for lunch, and $9.99 for dinner
3. Golden Corral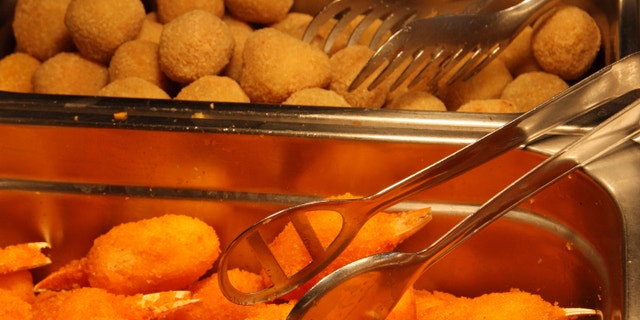 The Deal: A buffet with breakfast, salads, and a rotating roster of hot items including macaroni and cheese, pizza, fried chicken, and spaghetti, with cake for dessert
When: Every day
Price: Ranges from $10 to $12 for adults
4. Outback Steakhouse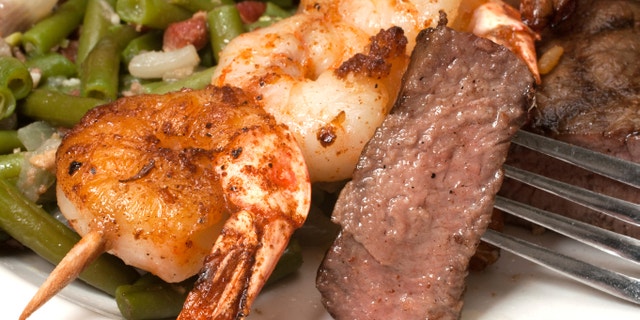 The Deal: Steak and unlimited garlic-herb-butter shrimp or crispy shrimp
When: End date to be announced
Price: Varies, but typically $15.99
5. Red Lobster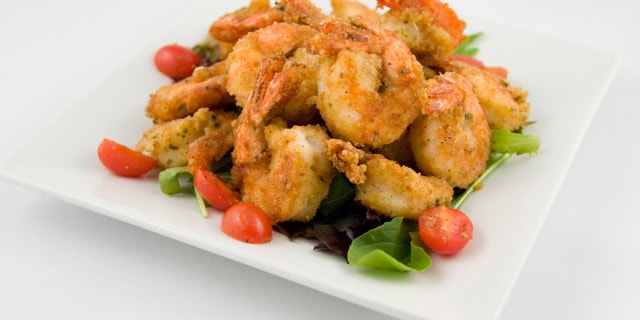 The Deal: Endless Shrimp: sriracha shrimp, parmesan shrimp scampi, hand-breaded shrimp, garlic shrimp scampi, shrimp linguini alfredo, coconut shrimp bites
When: Daily until November 2
Price: Varies, but typically $15.99
6. Pancho's Mexican Buffet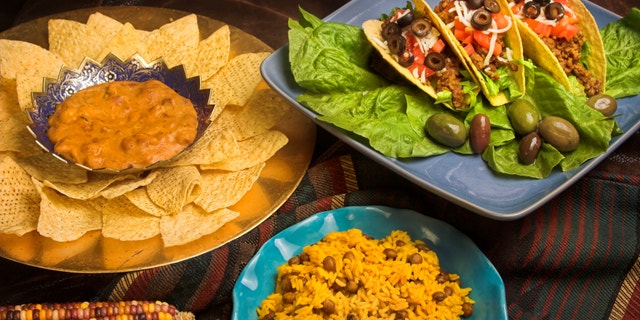 The Deal: Tacos, flautas, enchiladas, chile rellenos, rice and beans, sopapillas, salad, chips and salsa, and dessert
When: Every day
Price: Monday-Friday: lunch $6.49, dinner $7.69. Weekends: Dinner $8.49
7. Cici's Pizza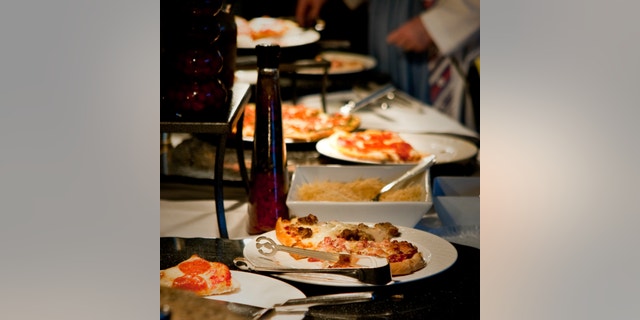 The Deal: Buffet with more than 20 different varieties of pizza, pasta, soup, salad, wings, and dessert
When: Every day
Price: Varies, but most locations charge less than $6
See which other restaurants have the best all-you-can-eat deals.
More from The Daily Meal
You Won't Believe These Insane Chain Restaurant Portions
10 Foreign Chain Restaurants We're Glad Came to the U.S.
16 Best Restaurant Chain Breakfasts in America