The best celebrity wineries
These days, celebrity wineries are a dime a dozen—everyone from Antonio Banderas to Nicki Minaj have slapped their name on a bottle. Whether they've actually bought a vineyard or have partnered with an esteemed vintner, actors like Brad and Angie, sports stars like Joe Montana and Dwayne Wade, and even politicians like Donald Trump and Nancy Pelosi have all set up shop in wine regions like Provence, Napa, and Bordeaux. But be warned: Star power doesn't always translate into good wine. Here, we handpicked the celebrity wines actually worth drinking this holiday season.
1. Drew Barrymore: Barrymore Wines (Monterey County, California)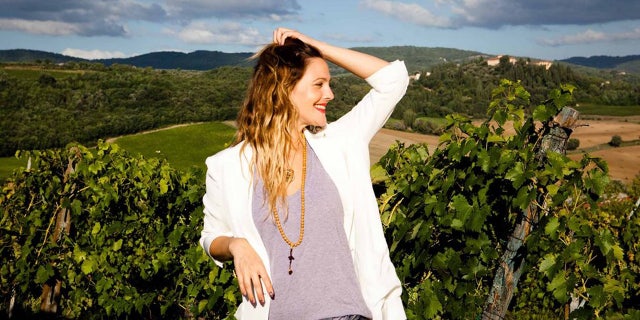 Actress Drew Barrymore's eponymous wines are, not surprisingly, the epitome of Barrymore herself: fresh, lively, bright and accessible, made from the sun-kissed grapes grown on the slopes framing California's beautiful Salinas Valley. Barrymore worked closely with Carmel Road Winery and winemaker Kris Kato to craft her signature wine: a light, citrusy Pinot Grigio that makes for the perfect everyday table white and pairs beautifully with everything from fettuccine alfredo to grilled-cheese sandwiches. Try it for yourself at Carmel Road Winery's gorgeous new tasting room in Carmel-by-the-Sea, open for free tastings daily from noon until sunset.
Our pick: While the Pinot Grigio is the label's flagship wine, the newly released 2013 Drew's Blend Pinot Noir offers a little more complexity with its subtle earthiness and hints of cherry, oak, and cloves.
2. John Legend: LVE Wines (St. Helena, California)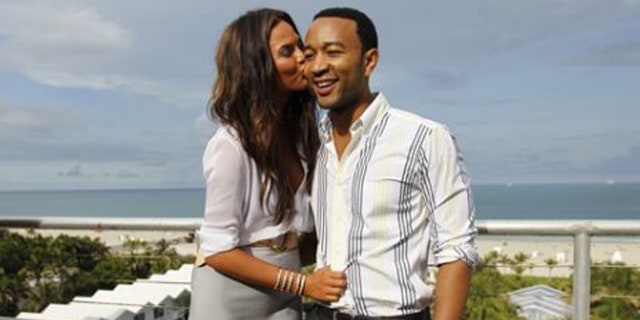 As if making Grammy Award–winning music weren't keeping the "All of Me" crooner busy enough, earlier this month John Legend launched his very own wine label, LVE wines, in collaboration with Raymond Vineyards in St. Helena, California. Legend worked closely with iconic Burgundian vintner Jean-Charles Boisset—founder of the Boisset wine empire—and Napa-based winemaker Stephanie Putnam to create two wines inspired by his soulful music: an earthy, powerful Cabernet Sauvignon and a creamy, fruit-forward Chardonnay. The trio have already announced plans to expand the collection, but in the meantime, LVE's flagship wines are available for tasting in the Raymond Vineyards' tasting room ($25 for a regular tasting; $50 for a private winery tour and tasting).
Our pick: The silky 2013 LVE Cabernet Sauvignon, rich with flavors of chocolate, blackberry, and licorice—will pair perfectly with steak and truffles.
3. Dave Matthews: Dreaming Tree Wines (Sonoma, California)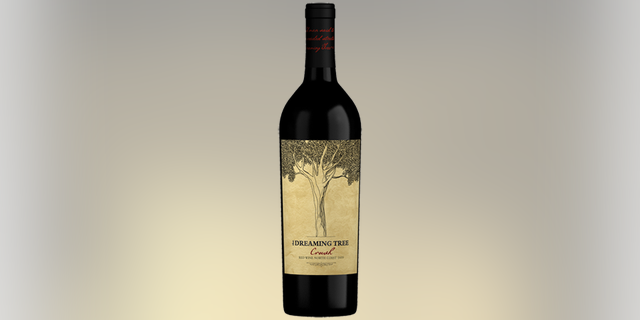 It appears that the Grammy-winning crooner loves making wine almost as much as he loves making music—Matthews not only founded Blenheim Vineyards in 1999, he also launched sustainable Sonoma-based wine label Dreaming Tree Wines in 2011. For the latter venture, Matthews partnered with award-winning Sonoma winemaker Sean McKenzie to create three terrific wines: a Chardonnay, Cabernet Sauvignon, and their signature wine, Crush, a fruity Merlot-Zinfandel blend named after the singer's chart-topping hit. To maximize sustainability, Dreaming Tree Wines shares winemaking facilities with other Sonoma-based Constellation wine labels, so there is no physical tasting room you can visit—but you can use their wine-finder tool to find out which restaurants and bars across the country serve their vintages.
Our pick: The 2013 Dreaming Tree Crush, a supple, jammy blend of Merlot, Petit Sirah and Zinfandel that tastes great with barbecued ribs and spicy Mexican dishes.
4. Fergie: Ferguson Crest (Santa Ynez, California)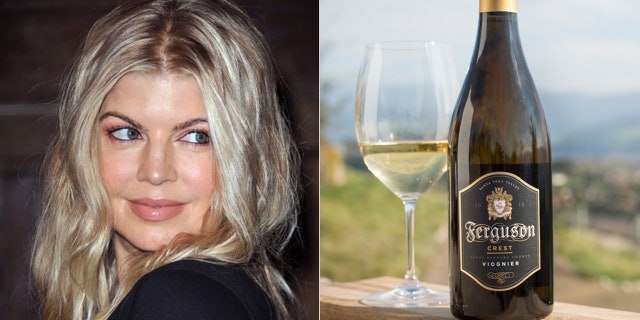 Black Eyed Peas singer Fergie might be busy with a music career, clothing line, shoe collection, and fragrance—but that hasn't stopped her from trying her hand at winemaking, too. Since 2006, the singer, her viticulturist father, and award-winning winemaker Joey Tensley have been turning out lush Viogniers, sumptuous Syrahs, and rich Cabernets from the family's six-acre Solvang vineyard overlooking the Santa Ynez Valley. (Naturally, Fergie's selection of wines features a Syrah, Merlot, and Grenache blend entitled "Fergalicious"). Sadly, you can't visit the winery itself—it's the Ferguson family's actual home, after all—but you can try Fergie's wines at these nearby locations.
Our pick: The 2012 Ferguson Crest Viognier, creamy and full-bodied, with hints of pear, peach, and raisin. (The wine was rated 90 points by Wine Spectator).
Check out more celebrity wines you have to try.
More from Conde Nast Traveler
The Complete List of Condé Nast Traveler's Readers' Choice Awards 2015
The Best U.S. Airlines: Readers' Choice Awards
The Friendliest and Unfriendliest Cities in the World