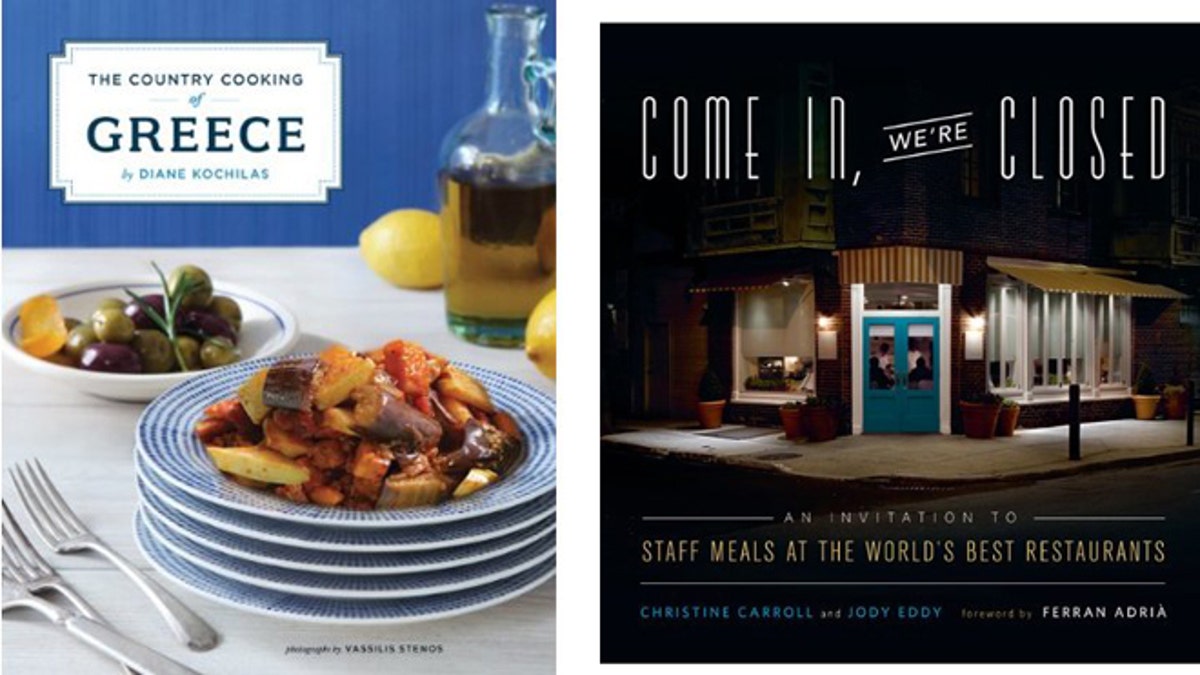 Where would we be as cooks without cookbooks? Dating back as far as the fifth century, cookbooks have served as a collection of instructions for creating edible and, in most cases, delicious foods. Without cookbooks, or the passing along of recipes, we may never have known the impact that open flames and heat could have on food, how different flavors are created from things grown in the earth, and how adding water to certain ingredients can transform them into something edible. Cookbooks not only transcend time, but they transcend cultures and regions of our world as well — because of cookbooks we're able to cook authentic Moroccan food right out of a New York City apartment or make traditional Southern fried chicken in a flat in London.
The impact of cookbooks on the culinary society cannot be disputed, and because they are of such importance and are so popular, there's often an abundance of them to choose from. These days, pretty much anyone who has ever held a knife in the kitchen thinks that they should write a cookbook, and we're left with shelves of books filled with recipes ranging from basic cooking and baking to international foods and special dietary trends (to name just a few subjects). Don't get us wrong, the influx of cookbooks to choose from is certainly a good thing — as Cook editors of The Daily Meal we love any and all recipes, but there has to a be a way to separate the new from the tired and the tasty from the bland.
So to give you a snapshot of what cookbooks should be on your bookshelves from the past year, we compiled a list of our favorite 25. To curate our list, we scoured our own collection of cookbooks, along with those of other culinary publications, and compiled a list of about 50 cookbooks based on either their reputation or the fact that, on impulse, whether because of the author or the subject, we would buy that cookbook.
From there, we gave each book a score of one to five in three different areas: originality, design, and the recipes. While originality wasn't the top priority of our list, we think it adds some luster to a cookbook, and so we wanted to give inspired cookbooks credit where it was deserved. For design, we considered the layout of the cookbook and the recipes, as well as the quality of photographs and the recipe-to-photograph ratio. Last but certainly not least (it was actually the most important part) were the recipes. Were the headnotes intriguing? Did we get through the list of ingredients without furrowing our brow? And finally, could we imagine ourselves making this recipe in the kitchen before even putting on our aprons?
To come up with the scores, we started at five and subtracted points for every negative thing we saw in each category, and then tallied up the points to rank the top 25. Whenever there were ties (which there were many of because we scored each cookbook entirely separately from each other), we ranked each book against the others in their score bracket based on their "must-have" appeal. Through our scoring system, we examined some of the best cookbooks published this year to create a comprehensive list of the ones that you should consider for your home collection.
#25 - 'Gluten-Free Baking for the Holidays: 60 Recipes for Traditional Festive Treats'
Just because you have a food allergy doesn't mean you can't celebrate the holiday's right – with desserts. This new baking book by baking expert Jeanne Sauvage makes it easy for everyone to enjoy classic holiday treats with 60 recipes that range from party snacks and dinner rolls to classic holiday cookie recipes. We chose this book to be a part of our list because of its timely publication right before baking season. Beautiful photos and clearly laid out recipes made it an easy pick for our top 25. (Chronicle Books)
Originality: 1
Design: 3
Recipe: 3
#24 - 'Flavors Exposed'
OK, so we know it's just another cookbook from another well-known and celebrated TV chef, but Angelo Sosa's Flavors Exposed sets itself apart from the rest with a very clear focus behind the often played-out Latin-, Southeast Asian-, and Indian-inspired recipes: the flavor trinity. In each recipe (which are incredibly easy to follow and accessible), Sosa explains the reasoning behind each of the flavors so that you learn about more than just a new dish; you understand how the flavors work together so that you can apply this to other dishes you create. (Kyle Books)
Originality: 3
Design: 2
Recipes: 2
#23 - 'Slow Fire: The Beginner's Guide to Lip-Smacking Barbecue'
Slow Fire is a beginner's guide to everything barbecue, broken down and illustrated by the king himself, Ray Lampe, otherwise known as "Dr. BBQ." It doesn't set itself apart from the many other cookbooks we've seen, and we weren't crazy about the design, but the unique and well-thought-out recipes found in the book earned it a score high enough to just make our list. (Chronicle Books)
Originality: 1
Design: 4
Recipes: 4
#22 - 'Roots'
We loved this book initially because it was such a beautiful and thoughtful presentation of a topic in cooking that can sometimes be a bit of a yawn: root vegetables. In it, author Diane Morgan, clearly defines all there is to know about root vegetables in a way that will intrigue you and have you itching to get into the kitchen. Each recipe shows a new and creative way to look at the vegetables, and the beautiful photography is nothing short of inspiring. Despite its bulkiness, the book gives you easy-to-follow recipes that are dictated by clear and numbered steps, and we especially loved the informative headnotes that went along with each one. (Chronicle Books)
Originality: 3
Design: 2
Recipes: 4
#21 - 'Morocco'
Moroccan food is filled with all kinds of mysterious and exotic twists that often make it difficult to master for new home cooks. In his book Morocco, Jeff Koehler de-mystifies the cuisine by explaining the true science behind the many different components of the fascinating food. While it's not the first Moroccan cookbook we've seen, his beautiful photographs and simplified recipes make it a top pick on our list this year. (Chronicle Books)
Originality: 2
Design: 4
Recipes: 4
#20 - 'SPQR: Modern Italian Food and Wine'
If you love Italian food and you've been to San Francisco, you're most likely familiar with the award-winning restaurants A16 and SPQR. This cookbook is from co-owner of both operations Shelley Lindgren and her executive chef of SPQR Matthew Accarrino and author Kate Leahy. The book celebrates regional Italian food and the wine that goes along with it through beautiful and mouthwatering photographs and well-written recipes. We love how each one represents a true and authentic side of Italy, but we wish they were a little bit more approachable for the home cook. Regardless, if you're a fan of the restaurants or just authentic Italian food in general, the book makes a perfect addition to your collection because of its stunning presentation and its buzzy appeal. (Ten Speed Press)
Originality: 4
Design: 4
Recipes: 2
#19 - 'Grain Mains: 101 Surprising and Satisfying Whole Grain Recipes for Every Meal of the Day'
We often see cookbooks that try to educate us on the important of grains and explain why we should be eating them, but Grain Mains, by celebrated food writers Bruce Weinstein and Marc Scarbrough takes it to a whole new level by putting grains in the spotlight. Rather than lecturing us on why we should be eating grains, they demonstrate how to eat grains so that they're not only healthy for us but delicious, too. More than 100 recipes will educate you on all of the grains there are to enjoy beyond rice and quinoa, and they'll also show you new and easy techniques for infusing even more flavor into the basic ones you already know well. The recipes often are too wordy, but the beautiful photography and original concept behind them earned this book enough points to make our top 25. (Rodale Books)
Originality: 4
Design: 4
Recipes: 2
#18 - 'Modern Sauces: More Than 150 Recipes for Every Cook, Every Day'
In our opinion, sauces are the one thing missing from every home cook's repertoire, which is why we love this cookbook by Martha Holmberg that provides more than 150 recipes for whipping up any dressing that one's heart desires. The book covers all of the essentials, from vinaigrettes to tomato sauces, and everything in between. The well-written recipes cover every scope of sauce, but unfortunately are not accompanied by enough pictures, which cost it some points in the design department. (Chronicle Books)
Originality: 2
Design: 3
Recipes: 5
#17 'The Country Cooking of Greece'
This beautiful cookbook was written by renowned culinary authoritarian Diane Kochilas, known for her devotion to promoting healthy and delicious styles of Greek cooking. Kochilas captures every corner of Greece through more than 250 recipes and 150 beautiful photographs. The book lost some points in originality and design (we'd love a more practical size for a cookbook that we plan on using so much), but her recipes are so well-written and perfectly thought out that we awarded the book a perfect score in that department. (Chronicle Books)
Originality: 3
Design: 3
Recipes: 5
#16 - 'Japanese Farm Food'
When Nancy Singleton Hachisu set out to write a cookbook, she wanted to show a side of Japanese cooking that many are not familiar with: countryside cooking. Hachisu illustrates a unique farm-to-table concept of Japanese cooking, which makes it one of the more original Japanese cookbooks we've seen. The book's 135 recipes make authentic Japanese cooking approachable for anyone, although some require ingredients that may not be readily available at your local supermarket. While the photos were beautiful, we would've liked to have seen more of the food and less of the Japanese countryside. (Andrews McNeel Publishing)
Orignality: 5
Design: 3
Recipes: 3
#15 - 'Nick Malgieri's Bread'
Baking doesn't have to be such an elaborate process, and in Nick Malgieri's new cookbook Bread, readers areprovided with beginner tips and instructions that will help first-timers nail the process and seasoned bakers improve. The book contains more than 60 basic baking recipes, along with delicious additional ones that will put all that kneading to good work. While it's not the first baking cookbook we've ever seen, we love how Malgieri applied his recipes to actual dishes that you could make as a meal. (Kyle Books)
Originality: 4
Design: 4
Recipes: 3
#14 - 'The Smitten Kitchen Cookbook'
Are you ever overwhelmed by the amount of recipes that are available to you? Deb Perelman was, and so when she began writing her blog The Smitten Kitchen, she searched for recipes that were not only easy and reliable, but ones that were convenient for the home cook (especially the ones who cooked out of a tiny apartment like hers in Manhattan). Several awards later, Perelman has put her work into print with her first-ever, long-awaited cookbook The Smitten Kitchen Cookbook. The book features 150 approachable recipes, all beautifully illustrated by Perelman's talented photography. (Knopf)
Originality: 3
Design: 4
Recipes: 2
#13 - 'Modernist Cuisine at Home'
Nathan Myhrvold and The Modernist Cuisine team are known for revolutionizing the culinary industry by defining superior and advanced cooking techniques in their six-volume set of cookbooks Modernist Cuisine, and they're now making a move toward the home kitchen with their newly released cookbook Modernist Cuisine at Home. The book includes basic and advanced recipes with beautiful illustrations that will help home cooks familiarize themselves with the most modern of cooking practices. The book lost a few points because while beautiful, the photographs don't exactly elicit hunger, and the recipes are a bit daunting for the most novice home cooks. That being said, if you're looking to stretch your culinary legs and read a whole new take on learning how to cook, Modernist Cuisine at Home is a good pick. (The Cooking Lab)
Originality: 5
Design: 3
Recipes: 3
Click here to see all 25 of this year's best cookbooks
More from The Daily Meal
Homemade Twinkies Recipes

The Ultimate Guide to Nachos

How to Make McDonald's Egg McMuffin

Recipes Using Your Leftover Cranberry Sauce