Texas State Fair fried food finalists
Who will win the State Fair of Texas's Big Tex Choice Awards for 2013?
The fair's main event is the friendly fried food competition that has spawned such creative past winners as Fried Coke, Deep Fried Jambalaya, Deep-Fried Bubblegum, Deep Fried Latte and Deep Fried Butter.
Competition has become so intense that officials have dubbed the Dallas fairgrounds the "Fried Food Capital of Texas."
The submissions have now been whittled down to eight finalists. A panel of three judges will pick winners in two categories on Monday, Sept. 2.
Here's a look at the finalist and how the fair described each dish.
1. Fernie's Deep Fried King Ranch Casserole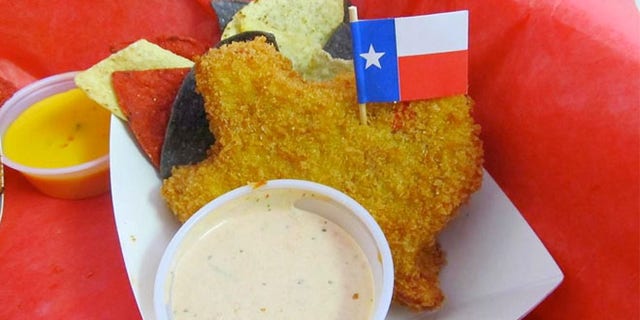 This stick-to-your-ribs TEXAS SHAPED creation is melted cheese, salty, spicy, goodness that is dipped in a zesty southwestern egg wash and coated in panko bread crumbs. Deep fried golden brown and crunchy on the outside; steamy and creamy on the inside! Served with a side of red, white, and blue tortilla chips and your choice of our homemade "salsafied" sour cream or cheesy queso. Each one proudly flying the flag of the Lone Star State and deep fried in the Heart of Texas!
2. Awesome Deep Fried Nutella®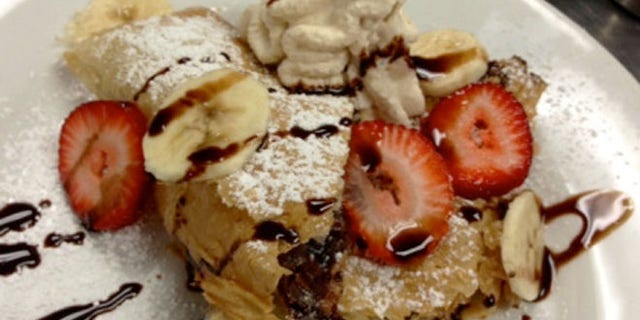 Cream cheese and Nutella® are whipped and spread over flaky Phyllo dough sheets, rolled up, and deep fried. Served with a drizzle of honey and shaved almonds.
3. Deep Fried Cuban Roll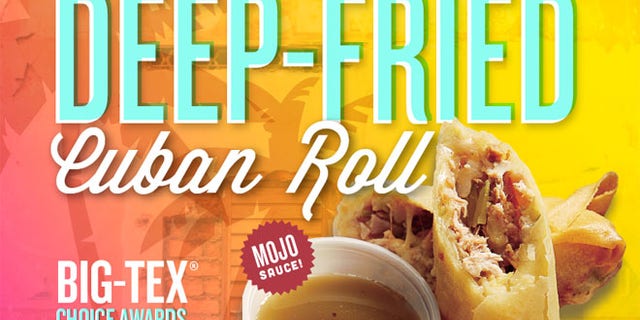 A filling of slow cooked pork shoulder, chopped ham, Swiss cheese, pickles, and secret sauce is spread onto a slice of Swiss cheese, rolled up in pastry dough, and deep fried. Roll is served with a side of majo sauce for dipping.
4. Fried Thanksgiving Dinner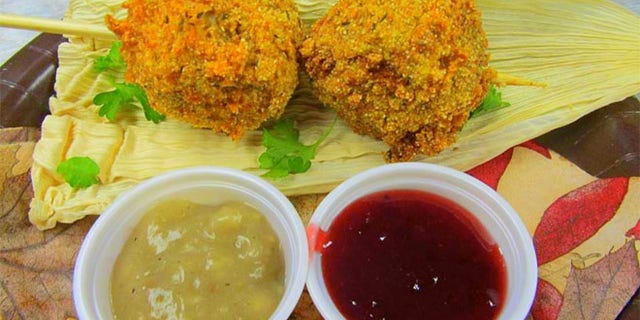 Mama's homemade stuffing and diced roasted turkey are rolled in a ball. Next it's dipped in southern cream corn and rolled in seasoned corn meal - all fried to a crispy golden brown. Served with old fashion giblet brown gravy. The zesty orange cranberry sauce fills your dipping needs and results in a complete thanksgiving dinner, FRIED!
5. Golden Fried Millionaire Pie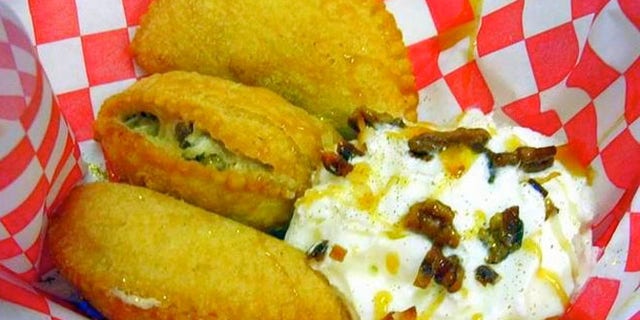 Sweetened, fluffy cream cheese filling is loaded with golden pineapple and Texas pecans then wrapped in a flaky pie crust and fried to a golden brown. Topped with whipped cream, toasted coconut, and candied pecans.
6. Spinach Dip Bites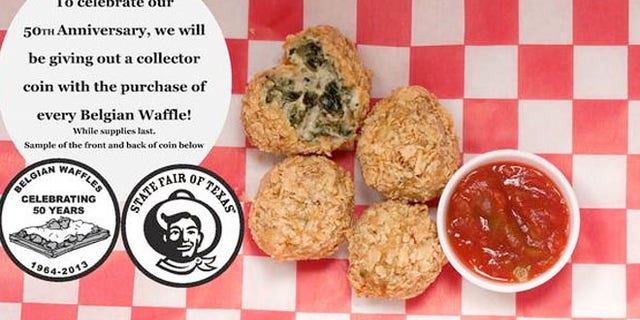 Creamy and delicious spinach artichoke dip bites are coated with crispy tortilla chips and flash-fried until golden brown. Bites are served with salsa for an additional kick.
7. Southern Style Chicken-Fried Meatloaf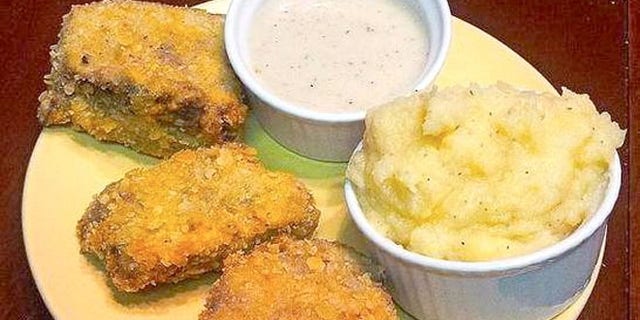 Homemade meatloaf slices are coated in an authentic Texas chicken-fried breading and deep fried golden brown. Served with garlic mashed potatoes, Texas cream gravy, and a ketchup/brown sugar glaze for dipping.
8. Texas Fried Fireball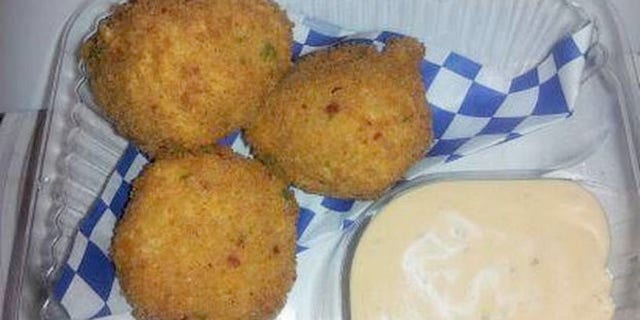 Pimento cheese, pickles, cayenne pepper, and bacon are rolled into a ball, dipped in buttermilk, covered with a jalapeno-infused batter and deep fried. Served with chipotle ranch for dipping.