Texas restaurant changes name to Trump Café ahead of election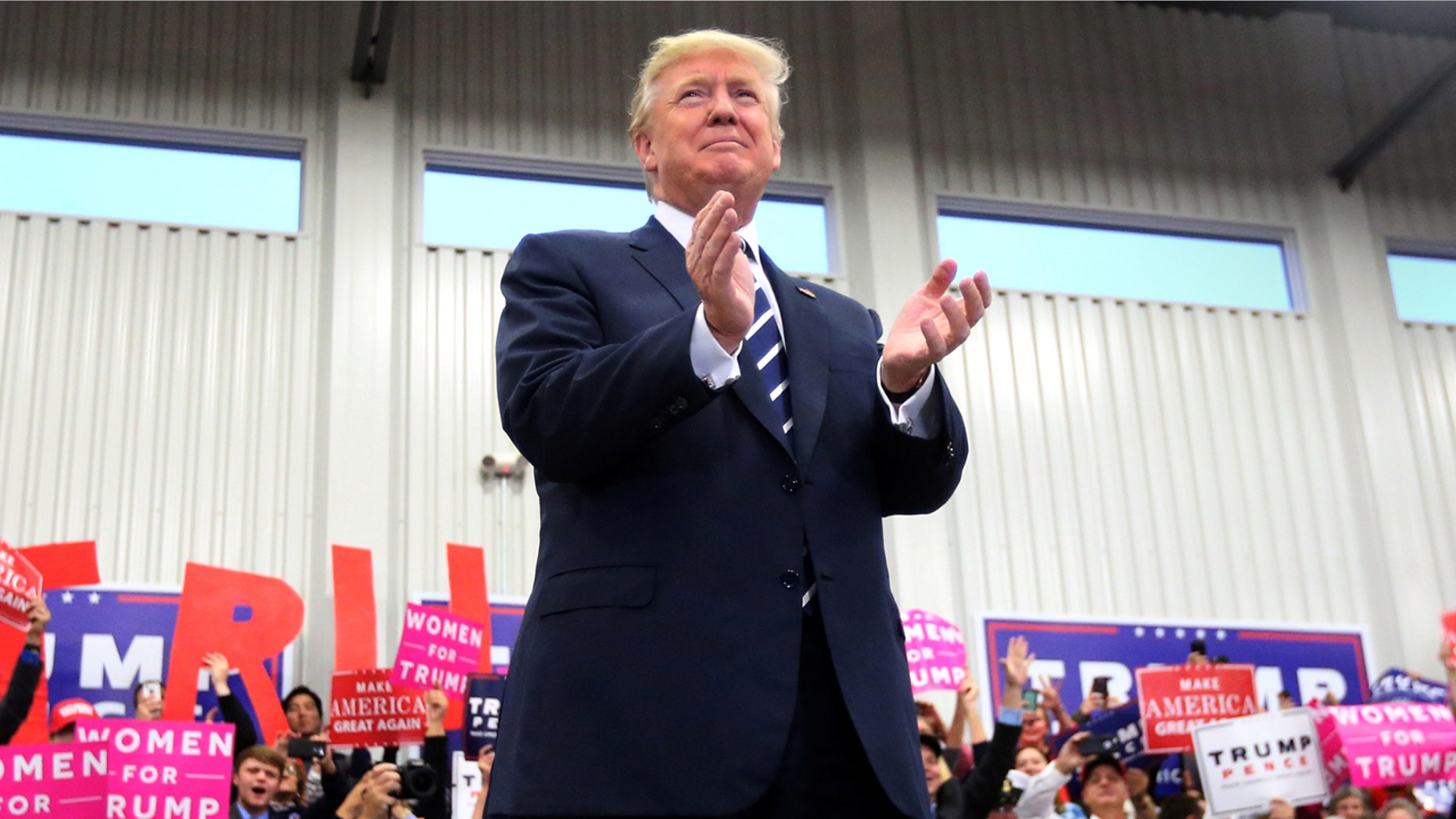 Many restaurants are having fun this election season with Trump and Clinton-themed foods but one Texas eatery is being anything but subtle about its choice for president.
On Thursday, Bellville Café—located in Bellville, Texas about 60 miles from Houston—officially changed its name to Trump Café in honor of the businessman-turned-GOP presidential hopeful.
"He loves America and we hope he will be president," the café's co-owner Su Hawa told The Houston Chronicle. "People like the name, they're supporting him."
Before the name change, Belvillle Café served modern takes on casual French fare but the new menu features only "American, Trump-themed" foods. There's a burger topped with cheese, bacon, and barbecue sauce and a chicken fried steak.
Hawa and her husband Eddie aren't just fair weather fans of The Donald, either. The couple told the Chronicle that whether Trump wins or loses, they plan on keeping the Trump Cafe name after the election.
Historically, Bellville has been a red town but not everyone is thrilled with the café's new alias.
On Facebook, the name change announcement with was met with mixed reactions. Some were supportive:
Others lamented the menu swaps and asked for the restaurant to keep serving some of its European-inspired fare:
But a few lambasted the restaurant for choosing to support the Republican presidential hopeful:
No word on whether Donald Trump is aware that the Bellville owners have taken up his name but of course there's already a real Trump-owned Trump Café at the Trump Tower in New York City.