Tech is killing off America's independent pizzerias, says industry report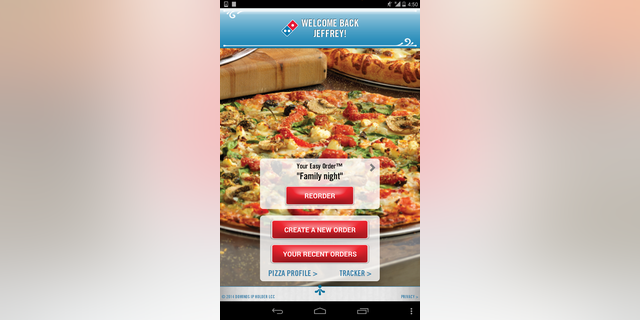 The use of digital food ordering platforms is skyrocketing and it's wreaking havoc on small neighborhood pizza joints throughout the U.S.
According to a new study conducted by restaurant industry consultant Aaron Allen & Associates, independent pizzerias have lost 21 percent of their market share to pizza chains (companies with 10 or more locations). In the past decade, about 7,800 independent pizzerias have closed—with over 2,500 folding last year alone.
Chains like Domino's, combined with the proliferation of ordering platforms like UberEats, Caviar, Seamless and more, have been able to take more slices of the proverbial pie by making it easier than ever to connect people with their food. And restaurants that fail to adapt new technology are losing out in a big way.
In the U.S., there are about 75,000 pizza joints, which account for 7.5 percent of all restaurants. Most pizza restaurants faced declining revenues last year but chain pizza brands saw a 3.38 percent increase in sales in 2015. Domino's saw a 9 percent increase while Papa John's saw its revenues increase over 7 percent.
Independent pizza companies faced a 5 percent average decrease in sales.
Americans still love pizza—ordering roughly $38.5 billion worth of pies in 2015. But they also love convenience, according to the firm's report which argues that larger chains' ability to quickly adapt new technology-- and spend more money on marketing campaigns-- has saved them from going potentially going under.
The country's three biggest pizza chains (Pizza Hut, Domino's and Little Cesar's respectively) processed almost 15 percent of all of the pizza industry revenue via their digital platforms. And that figure is only growing.
Six years ago, pizza places processed 1.39 billion delivery orders over the phone. Last year, that figure was down to 1.02 billion—a 27 percent decrease in five years. In the same time period, online orders grew from 403 million to 904 million – a whopping 124 percent growth.
Aaron Allen found that while 51 percent of all mobile searches on Google are for restaurants, by some estimates as many as 95 percent of independent restaurants do not have mobile-optimized websites.
This means that you could be just a few blocks from a great small-time pizza joint but a chain location further away could trump your search if you're looking on a phone. And it's even more unlikely that the independent restaurant has its own ordering app.
The growth of new digital food ordering services like UberEats, Caviar, Postmates and DoorDash could spell more bad news for smaller chains. In 2014, they collectively reported $400 million in revenue but that figure is expected to jump to $1.6 billion by the end of this year.
The future may be bleak for small pizza joints unwilling to adopt digital, social and mobile technologies to reach customers.
But if you really want to save your favorite small-time pizza spot in the meantime, think twice before swiping a few times and just pick up the phone to place an order.