'Taste the Bush' wine ad banned for being 'sexist and degrading'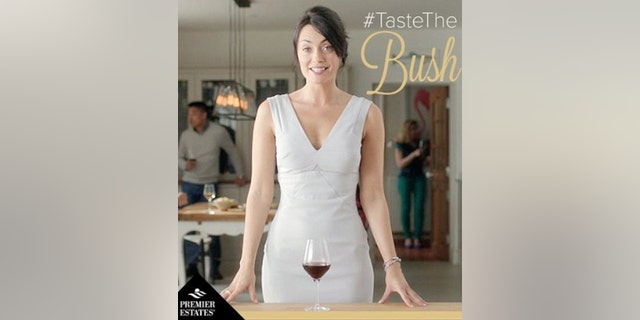 NEWYou can now listen to Fox News articles!
A provocative ad for an Australian winemaker with the tagline "you can almost taste the bush" has been banned in the U.K. for its obvious sexual reference.
The U.K.'s Advertising Standards Authority ruled that the online advertisement from Australian-based Premier Estates Wine, which used the cropped image of the woman's crotch with a wine glass in front of it "served to reduce the woman to merely a sexual object" and that the reference to oral sex in the hashtag would be clearly understood, which was in breach of the advertising code.
The ruling comes after several complaints, including from organizations like Wine Australia, which said that it was sexist and degrading towards women and the U.K-based Alcohol Concern, a non-profit that fights alcohol misuse.
The ad features an elegantly dressed woman singing the praises of the wine for its taste and affordability. She then places the glass down on a table in front of her crotch and says: "Australia practically jumps out of the glass. In fact, some say you can almost taste the bush."
The woman then looks awkwardly askance before picking up the glass and walking away.
Budge Brands, which trades as Premier Estates Wine, said that the campaign was targeted at "a mature 35- to 45-year-old, wine-drinking, audience and was intended to be playful and tongue-in-cheek."
The ad campaign is no longer allowed to air in the U.K.