Tampa Bay Buccaneer rookies given $26K steakhouse bill as part of prank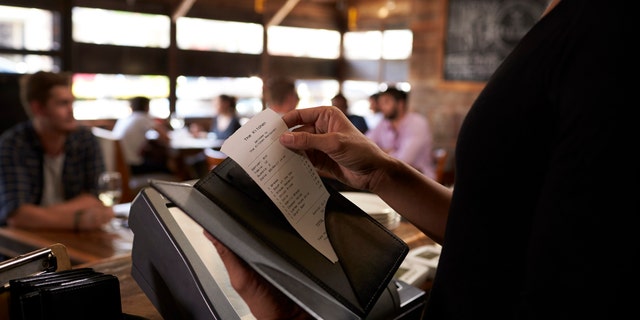 These Tampa Bay Buccaneer rookies were in for a bout of sticker shock when their dinner bill arrived – racking up whopping $26,357.
The new offensive linemen were having dinner with teammates at fine dining chain, Ruth's Chris Steak House. After they had finished, the staff brought out the bill for the newbies to pay, which is when things went awry.
The receipt was so long the paper had to be bent to fit inside the check folder. The detailed items list included a $10,000 shot of cognac, a birthday dessert, an anniversary dessert and a free child's ice cream.
TRUMP WINERY NOT OWNED BY PRESIDENT, NOT ONE OF NATION'S LARGEST WINERIES
Though the rookies shouldn't have been too shocked. The dinner, and it's subsequent bill, is all part of a longstanding hazing tradition in the NFL.
Fortunately for the new linemen, the bill was part of an elaborate prank staged by their teammates. According to the Bleacher Report, the veteran Buccaneer's had the steakhouse make a fake bill to present to the rookies after dinner had ended.
FOLLOW US ON FACEBOOK FOR MORE FOX LIFESTYLE NEWS
Donovan Smith, offensive tackle, posted the lengthy bill in an Instagram story with "rest in peace" printed beneath the total amount. Reporter Greg Auman took the photo and posted it on his Twitter where followers were quick to call foul on the outrageous and eclectic receipt.
Once the fun and games were over, the actual bill was delivered, clocking in at a modest $3,000 that veteran players split among themselves.