Taco-eating driver crashes truck in Washington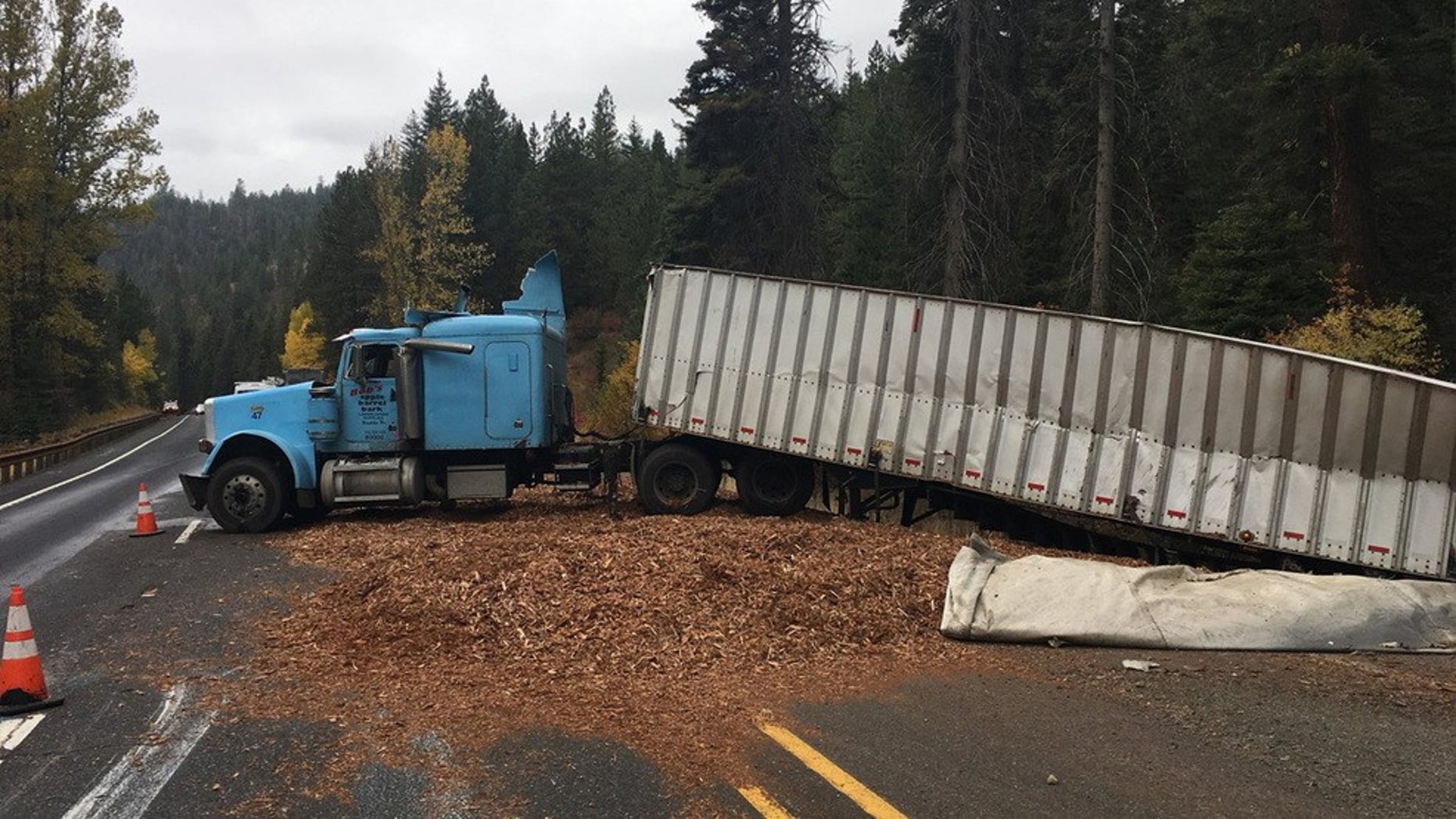 A driver who was distracted by a taco while driving a tractor-trailer Wednesday crashed on a Washington state highway, spilling a load of woodchips across the two-lane road.
The unnamed driver was eating a taco while driving when he lost control of his truck, according to the Yakima Herald.
Washington State Trooper Brian Moore said the driver drifted onto a shoulder of the Blewett Pass in the Wenatchee Mountains, and over-corrected to the point that the truck rolled, resulting in woodchips spread across the highway, which was temporarily closed.
The tractor-trailer's overturn wasn't the first on the Washington highway this week.
A semi-truck on Monday also rolled over at the Blewett Pass, leaving 56,000 pounds of Red Delicious apples strewn across the immediate area, KOMO News reported.
A new Washington state distracted driving law — mainly focused on handheld electronics — that was implemented by Gov. Jay Inslee, D-Wash., in July was meant to crack down on sidetracked drivers.
Under the new law, "eating" is considered a secondary offense, and warrants a ticket if a police officer pulls someone over for it.