Taco Bell to give away free tacos for Golden State Warriors win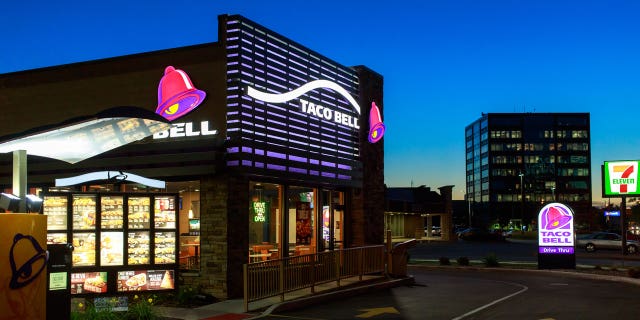 NEWYou can now listen to Fox News articles!
Taco lovers rejoice! Taco Bell's "Steal a Game, Steal a Taco" promotion for the 2017 NBA Finals is finally about to pay off.
Ahead of the NBA Finals, the taco chain offered a free Doritos Loco Taco to everyone in America if a team playing "stole" a road win during the series.
And the Golden State Warriors did just that at Wednesday night's game against the Cleveland Cavaliers.
TACO BELL TAKING NEW 'NAKED' CHICKEN CHIPS WORLDWIDE
Here's a little recap: The Warriors edged out a 118-113 win over the Cavaliers in Game 3 of the NBA Finals at Quicken Loans Arena in Cleveland, Ohio.
The Warriors scored the final 11 points of the game to take a 3-0 lead in the series. Kevin Durant led the team with 31 points, shooting 10-18 from the field, while Lebron James led the Cavaliers with 39 points, shooting 15-27 from the field.
Warriors fans-- and taco enthusiasts-- across the country were undoubtedly at the edge of their seats throughout the game, hoping that the Warriors would come out with a win. And when they finally did, many took to social media after the game to express their sheer joy...for a some free food.
FOLLOW US ON FACEBOOK FOR MORE FOX LIFESTYLE NEWS
Taco lovers across the country can pick up a free Doritos Loco Taco at all Taco Bell locations on Tuesday, June 13, from 2:00 p.m. to 6:00 p.m.