Taco Bell steps onto McDonald's turf with chicken nugget chips, loaded fries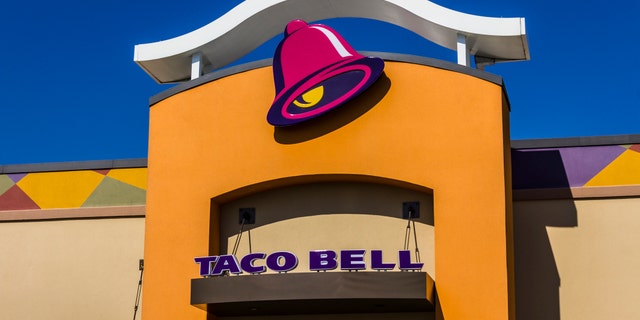 Taco Bell is spreading its wings in 2017-- literally.
The taco chain is now testing some decidedly non-Mexican fare including Volcano Crispy Chicken Chips (its take on chicken nuggets) and seasoned french fries loaded with nacho cheese sauce, pico de gallo and sour cream.
The new products are currently being tested at select locations in Irvine, Calif., home to Taco Bell's headquarters. The fried items were also spotted in Knoxville, Tenn., according to Eater.
HOW TO MAKE MCDONALD'S FAMOUS NUGGETS AT HOME
So will chicken "chips" unseat the almighty McNugget?
Maybe, if you like your chicks to have a kick. The triangle nuggets, made with marinated white meat chicken, are being touted as slightly spicy, and come with a side of "Lava Sauce."
The loaded habanero fries, meanwhile, may be new to U.S. customers, but according to Business Insider, several international Taco Bell locations in Japan, Chile and Canada have already featured fries on the menus. Taco Bell in Guatemala even has a whole menu dedicated solely to french fries.
While the chain may be experimenting with some heavier items in select locales, nationally, Taco Bell is trying to lighten up a little. In its 2017 New Year's commitment statement, the chain said it's doing away with "XL soda cups," reducing sodium across its menu and will "remove all antibiotics important to human medicine from its chicken across U.S. restaurants" by early 2017. Also, where possible, the chain plans to remove "preservatives and other additives from its food by 2018 across its U.S. restaurants."
FOR THE LATEST FOOD FEATURES FOLLOW FOX LIFESTYLE ON FACEBOOK
The Volcano Crispy Chicken Chips are $1 for a pack of six and a fully loaded order of fries is just $1, too.
Many Taco Bell devotees are ecstatic about the new offering.
But not everyone is convinced the taco chain has what it takes to compete in the fry world.
If you're a fried food fan outside the Irvine or Knoxville metro areas, it might be time for a little road trip.