Taco Bell rolls out its cheapest menu items ever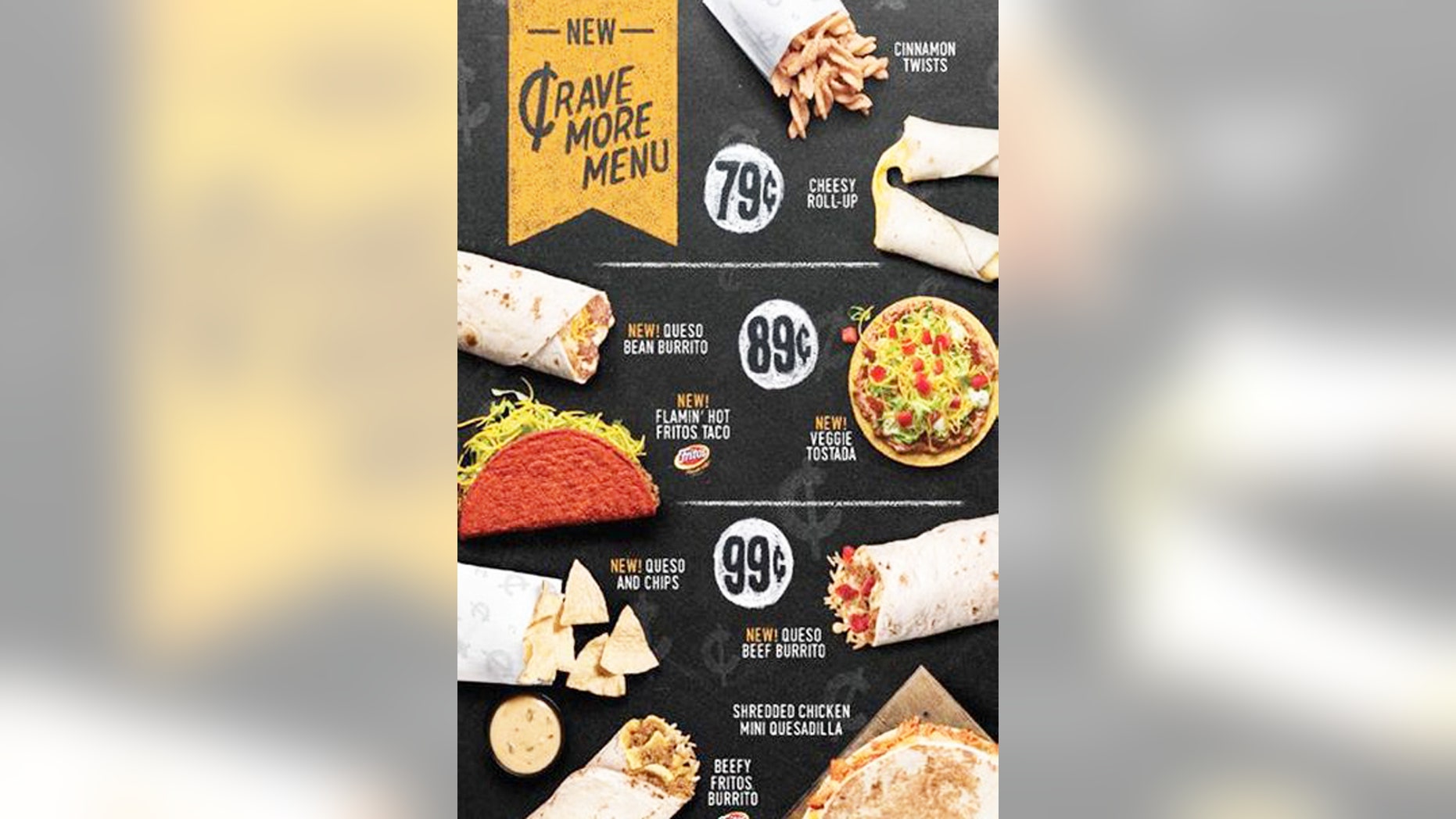 Taco Bell wants you to "live mas" for less than a buck.
The taco chain is throwing its hat into the uber-cheap fast food wars with a brand new menu that makes a lot of sense for those with just a few, well, cents.
The chain is testing a "Crave More" menu in Omaha, Neb. that features menu items at three price tiers: just 79, 89, and 99 cents, according to Brand Eating.
Along with the new price points come new menu items as well including Queso Bean Burrito, Flamin' Hot Fritos Taco, Veggie Tostada, Queso and Chips, and Queso Beef Burrito.
At the 79 cent price mark, you can get Cinnamon Twists or a Cheesy Roll-Up, which are currently priced at $1 on the chain's existing value menu.
For 89 cents, you can get a Queso Bean Burrito, Flamin' Hot Fritos Taco, or a Veggie Tostada.
The rest of the items are priced at a mere 99 cents.
More from The Daily Meal
Taco Bell Subs Tortilla Chips With Triangular-Shaped Chicken
Taco Bell Debuts Cheese-Filled Burritos
Taco Bell Is Testing a Portable, Pizza-Shaped Quesadilla
Taco Bell to Open Flagship on the Las Vegas Strip
Taco Bell Unveils Four New Restaurant Designs Inspired by Local Communities
Looks like the dollar menu has some serious competition from the popular taco chain.
Check out The Daily Meal's guide to making a Crunchwrap Supreme at home. You may even be able to save yourself a few extra dollars on this fast food favorite.