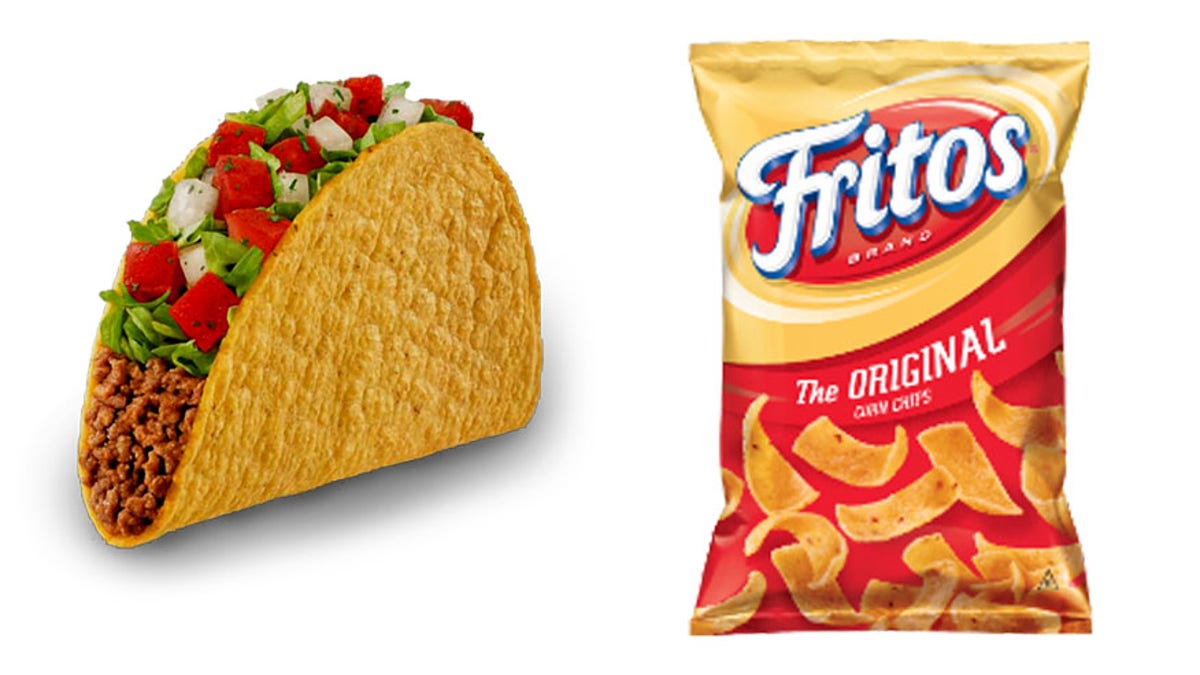 Did Yum! Brands just reveal its latest food mashup innovation for Taco Bell?
In an investor presentation last Thursday, the fast food company revealed a slide called "Innovation across all dayparts" which showcased a hard taco shell peeping out of a Fritos bag.
The image is very similar to the promotional materials used in the Doritos Tacos Locos packaging. When asked about the possible collaboration, a Taco Bell spokeswoman told Business Insider: "We're always innovating and testing new concepts."
Introduced in 2012, Doritos Tacos Lacos have been a wildly successful offering from the taco chain. They currently come in several Doritos-dusted flavors including Fiery, Cool Ranch and Nacho Cheese.
For its part Fritos, the salty crunch corn chip snack, is now popping up on chili laden pizzas.