Taco Bell franchise suing Wisconsin town, mayor for discrimination after liquor license denied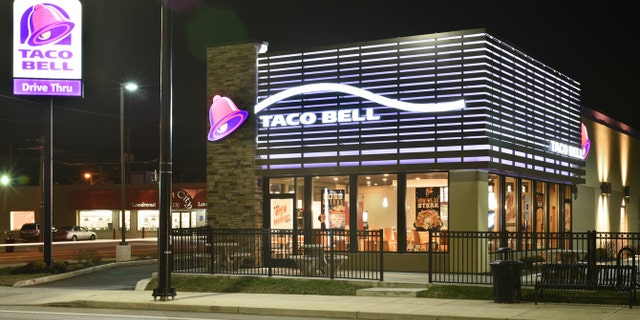 Owners of a Wisconsin-based Taco Bell Cantina are getting fired up after their plan to serve beer and wine recently got rejected.
After being denied a liquor license, the Madison Taco Bell franchise's owners filed a lawsuit on Friday, saying the mayor's denial was "arbitrary, capricious, discriminatory and unreasonable in circumstances."
Taco Bell's cantina-style restaurants are designed for "urban areas" that feature local artwork, open kitchens, tapas-style appetizers -- and alcohol.
The new Madison location has been serving the community sans alcohol since it opened its doors in December. Madison's Common Council approved its liquor license in December with a vote of 16-1, but it was vetoed by Mayor Paul Soglin. The Common Council could not secure enough votes to later overturn the veto.
"I see little public value in issuing a liquor license to Taco Bell and enormous costs for the residents of Madison and our city government," Soglin, a Democrat, said. "In the meantime, the violence at downtown locations associated with liquor is only growing -- growing in terms of frequency, in terms of location, and in terms of severity."
He added that Taco Bell's sale of liquor could cause other fast food restaurants, such as Burger King or Starbucks, to do the same.
In its application for the license, the Taco Bell franchisee had agreed to only sell beer and wine, as opposed to other Cantina locations that serve hard liquor. It also agreed to stop serving alcohol by 10 p.m. Sundays through Thursdays and by 11 p.m. on Fridays and Saturdays, according to a licensing application for Bell Great Lakes LLC provided to Fox News.
The franchise also agreed to install additional security cameras, provide employee training, implement an ID scanner and increase lighting on the street, according to the lawsuit, filed in Dane County, Wisconsin and provided to Fox News.
The lawsuit points out that the Soglin and the Common Council approved a liquor license in February for Chen's Dumpling House, a restaurant located across the street. Chen's is open daily from 11 a.m. to 10 p.m., according to its website.
"The City's approval of the Chen's application proves that there is no evidence or rational basis for the finding that granting [the restaurant's] License Application would undermine public safety or harm the City's ability to provide services to Plaintiff's business or other businesses in the State Street area," the lawsuit read.
Greg Flynn, chairman and CEO of Flynn Restaurant Group which owns the restaurant, said his organization has an "outstanding reputation of owning and operating safe, orderly and compliant concepts nationwide, and we always keep the safety and wellbeing of our guests at the forefront of our business."
"The bottom line is that while we have been beyond accommodating to all involved parties, we truly believe that the way this matter was handled is due solely to the Mayor's unwarranted bias against our restaurant brand," Flynn said in a statement to WKOW-TV.
Requests for comment from Soglin were referred to city attorney Michael May, who told Fox News in an emailed statement that the city is "confident the legal discretion granted to the City in issuing liquor licenses will ultimately support the decision in this case."
You can read the full lawsuit below.