Tabasco quietly releases its own sriracha hot sauce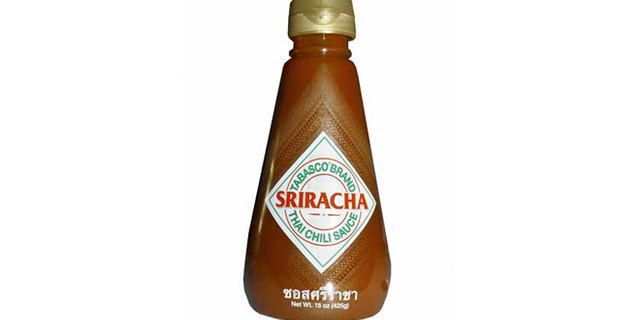 The sriracha industry is on fire --and is about to get hotter.
Amid uncertainly about the future of sriracha hot sauce maker Hoy Fong Foods, family-owned McIlhenny Co., makers of Tabasco, quietly released its own version of the sweet and garlicky sauce.
According to the Tabasco Country Store website, the new "Premium Sriracha Sauce is a masterful blend of spicy, sweet and savory flavors, that is authentic to South East Asian cuisine." Tabasco's new sauce is currently only available through the company's official online store.
So why release the hot product in secrecy?
GrubStreet is predicting that this is just a test run, and product or packaging is likely to change before a national roll-out. A company statement said that the new product is only a "limited edition."
While the sriracha may be synonymous with Huy Fong Food and its signature green-capped bottle with the rooster label, the word sriracha can not be trademarked because it's derived from Si Racha, the name of a city in Thailand, according to the L.A. Times. Trader Joe's and several other companies have released similar sriracha sauces, but experts say McIlhenny Co. poses a real threat with their new product since their brand is a household name.
"They know there's going to be a sustainable demand and they're gearing up for it, so they become the known brand," says Darren Tristano, a food industry consultant with Technomic told Time.
Tabasco Sriracha, at $4.99 for a 15 oz. bottle, its sauce is pricier than Hoy Fong's that retails for under $3 for a 17 oz. bottle.