Sydney chef frustrated by picky eaters, uses Instagram to call them out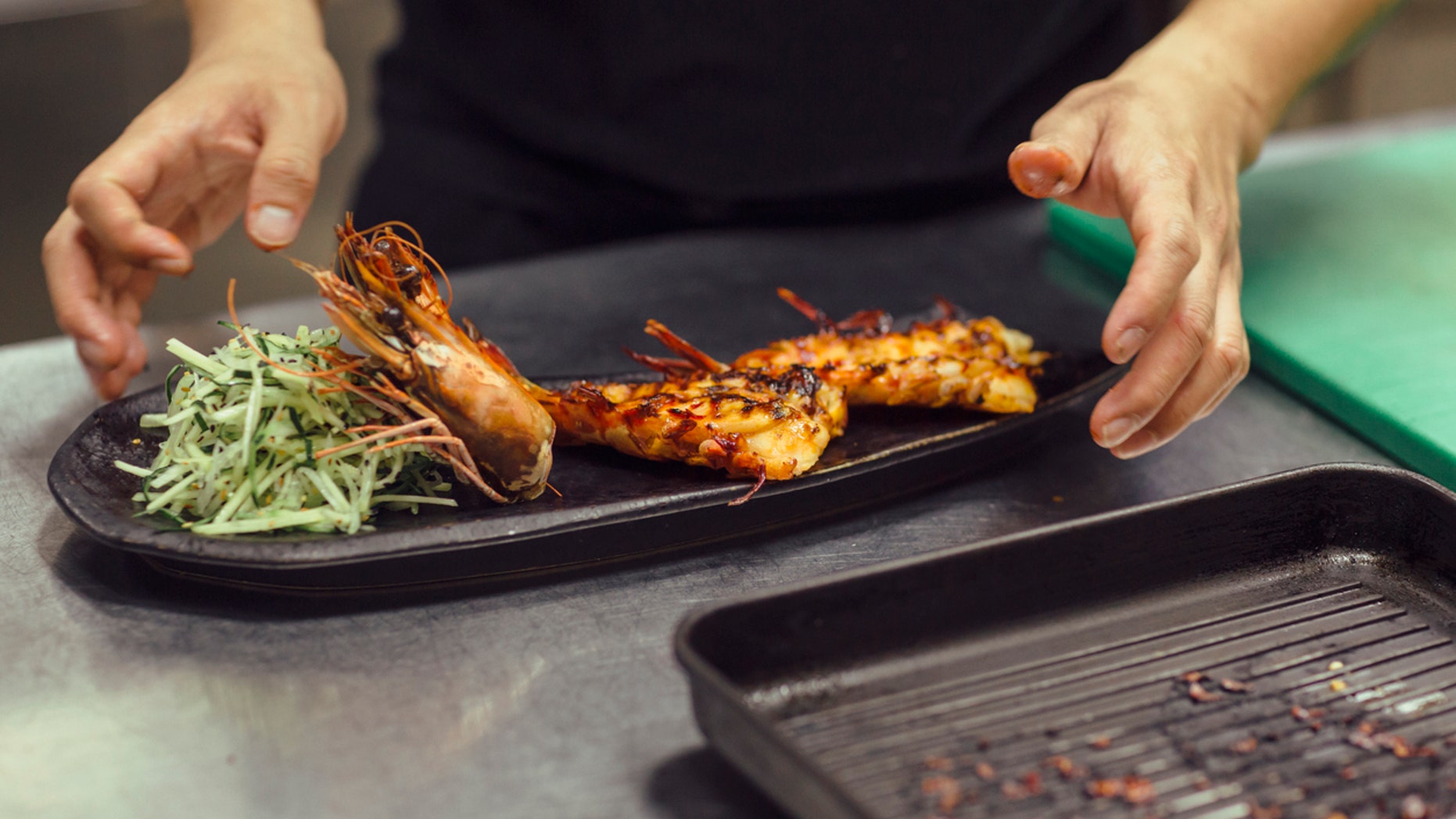 Sydney-based chef, Patrick Friesen has had enough with picky eaters, and he's taken to Instagram to let them know.
Friesen posted an image to his Instagram account of three long receipts from different tables at his restaurant, Queen Chow. Each dish has been altered by dietary restrictions. But merely having an allergy – to gluten or shellfish, as seen in the bulk of the alterations on the receipt – is not what makes this top chef so angry.
TACO BELL TEAMS WITH LYFT FOR 'TACO MODE,' BUT LYFT ISN'T HAPPY
Friesen crossed through each allergy that directly contradicts the dish that was ordered, illustrating a trend that his kitchen is seeing more and more of: fussy eaters trying to pass off their picky palates as genuine, life-threatening allergies.
In addition to his photo, Friesen called out the offending diners in a paragraph-long rant on the social media site.
"Can people with dietary requirements start knowing what you can and can't eat? Shellfish allergy but loves oyster sauce. Gluten free but loves gluten as long as it's not a piece of bread. Vegetarians that love a chicken wing. Pescatarians who eat chicken. Sort your s--t out and let your waiter know. You make it really damn hard for people with actual allergies and dietaries to go out to eat," wrote Friesen.
The chef also confirmed to The Daily Telegraph that he's been seeing an uptick in diners coming in and trying to customize their dishes, muddling his menu and frenzying his staff.
"You have these people who come in on a first date and they say 'I'm allergic to onions' because they just don't want to have onion breath," said Friesen.
"And we say, 'Well, it's an Asian restaurant, you know, there are onions in pretty much everything' ... or [shallots] or onion powder or whatever. And then they say, 'Oh OK it's fine. I'll just eat everything,' So clearly it's not an allergy at all."
FOLLOW US ON FACEBOOK FOR MORE FOX LIFESTYLE NEWS
This particular problem hits close to home for Friesen, whose mother suffers from coeliac disease — an incurable autoimmune disorder where the body is unable to process gluten and can cause extreme discomfort.
Friesen ends his Instagram post with the point that people with actual allergies and dietary restrictions suffer more because of all the diners who merely pretend.