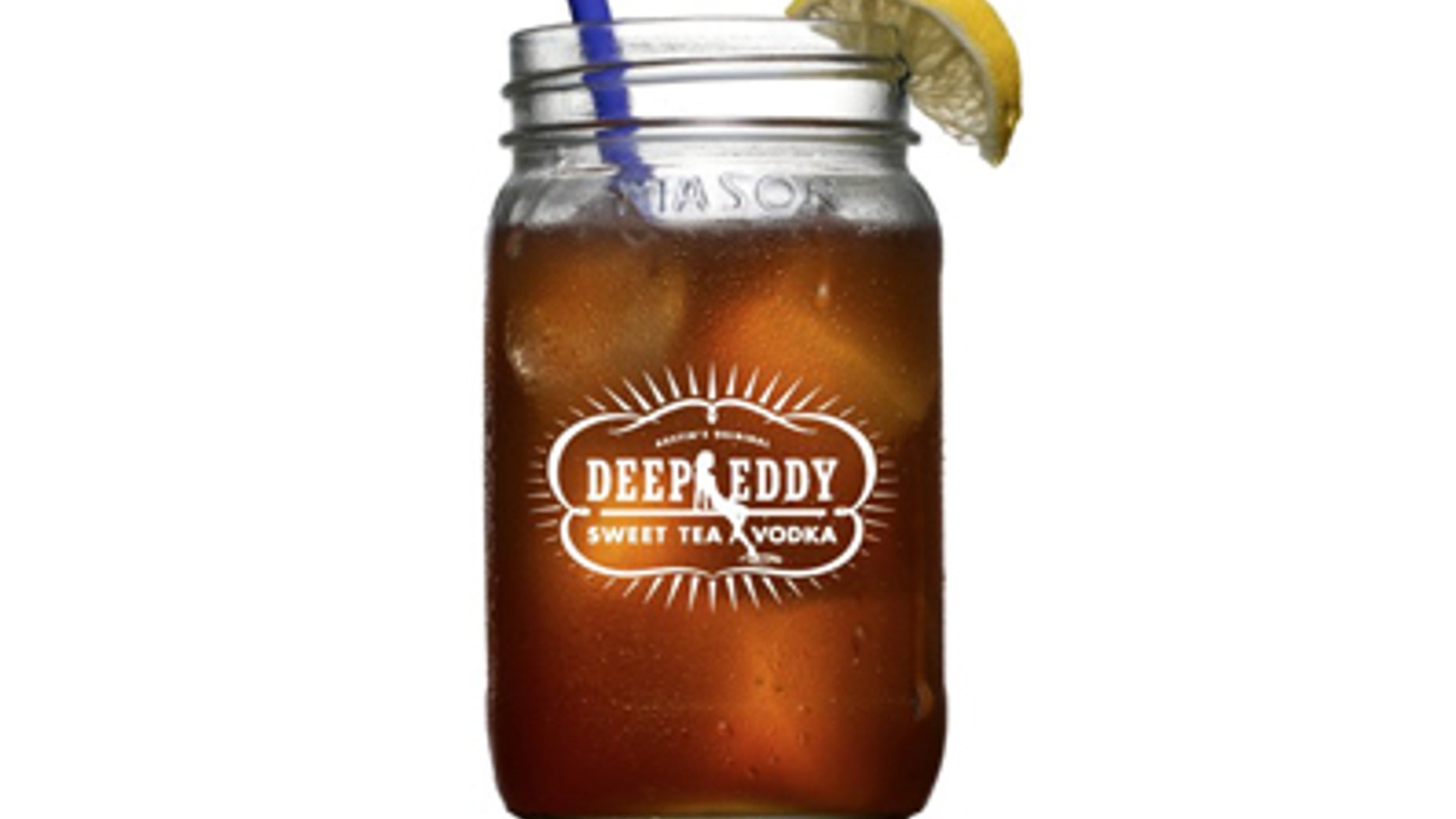 Sweet tea is a tradition in the south. The ice-cold sugary concoction makes summer bearable, fueling untold days and nights on the porch and in the backyard. Not surprisingly, booze often makes its way into the mix and not too long ago distillers were kind enough to bottle commercial versions. Jeremiah Weed, Sweet Carolina, Seagrams, Firefly and several others quickly became fixtures on liquor store shelves, satisfying the newfound need for a tall frosty glass of teeth-achingly sweet tea and vodka. But lately, even more small distillers have turned their heads from whiskey and liqueurs to make small batch versions of the southern tradition.
It's no surprise the small distillers of the world want a piece of the sweet tea action. Infused vodkas and spirits in general have done nothing but grow as a market segment for more than a decade, after all. But with Jeremiah Weed and Firefly sitting pretty as the leaders of this particular tea party, these newcomers have a tough row to hoe. Of course, many of these new bottles are brewed up in Texas so the folks behind them don't know the meaning of the word "surrender."
Unlike many handmade and craft liquors, the price points of these sweet tea expressions are surprisingly low – as befits sweet tea's decidedly common roots. But even more important than how hard it hits the wallet is how it holds up from first sip to last. After all, if it doesn't taste like the sweet tea you'd find on back porches and restaurants throughout the south, it ain't worthy of tea-in' time.
Deep Eddy Sweet Tea Vodka – No one is surprised that Austin, TX is home to a number of craft distilleries. Given the hipster contingent that makes its home there, Austin has become a mecca for great food and drink in the south. Deep Eddy takes aim at Firefly Sweet Tea Vodka's throne by going local. Not satisfied to just use pure Austin water and even sugar from Texas-grown sugar cane, Deep Eddy diverges from tradition by adding clover honey from Austin-based apiaries. The result could be a bit controversial. Traditionally, sweet tea offers a mix of tannins and a straightforward sugary sweet punch. The honey makes a big difference, adding spice and nuance to the mix, and masking the triple-distilled vodka even more than is typical for these bottles – making it downright gulpable and just a little bit dangerous. After all, full glasses tend to disappear in a hurry. It's tasty mixed with lemonade in a John Daly, but shines best with just a little water and ice to help stretch it over a long languid afternoon.
Graham's Texas Tea Flavored Vodka – Another sweet tea vodka out of Austin with more complex flavor than is the norm for this category, Graham's isn't particularly subtle. At 70 proof it matches up with most other sweet tea bottles, but the vodka base comes across a bit more harshly. However, the burn matches up well with the dark sugars and almost musky Nilgiri black tea. The molasses in the sugars also makes for a impressively rich and creamy mouth feel. Even more surprising, Jeremiah Weed Sweet Tea Vodka now has competition for the ultimate John Daly crown. That same creamy texture plays nicely with tangy lemonade, and the molasses spice takes the sweet and sour mix and turns it into something almost tropical. It's like some bizarrely delicious marriage of Tennessee and Jamaica. Though how country style reggae would appeal to the masses is another question altogether.
James River Plantation Sweet Tea Vodka – Brewed up by a small distillery out of Wisconsin of all places, one might wonder how a place in the upper Midwest could possibly match up with southerners who grew up with sweet tea instead of tater tot hotdish. Oddly enough, the folks behind James River Plantation managed to shake off the frost long enough to put together a respectable sweet tea vodka. It's tasty, with sharply sweet notes and just the right amount of brisk crispness from the tea. The smooth texture and just the right amount of warmth from the 70-proof vodka hold up nicely with a little added water as well. But it doesn't distinguish itself either. Apart from some slight peachy undercurrents, it's simply a solid rendition of what's quickly becoming a classic. Obviously there's nothing wrong with that – the "if it ain't broke, don't fix it" principle applies in booze too, after all. But, much like Rebecca Black, it doesn't have any sort of character it can call its own, either.
Mothers Sweet Tea Vodka – At only 60 proof, where the majority of sweet tea bottles weigh in at 70 proof, Mothers is by far the most mixable of all the sweet tea bottlings. It goes down easy and matches up nicely to anything from lemonade to Southern Comfort. On its own it's fairly creamy and whacks you upside the head with a sledgehammer full of sweetness. The tea flavors turn a little leathery on the aftertaste, but that disappears in a hurry when it's mix. It's surprisingly authentic for a sweet tea spirit out of Minnesota. One can only imagine it's because folks living in a place stuck with winter for so long are looking to take full advantage of the few warm months they get each year.