Surprising facts about Krispy Kreme Doughnuts
Forged largely on the back of a single item — the legendary Original Glazed Doughnut — Krispy Kreme has managed to retain its cult-like following even though it has more than 1,000 locations worldwide.
Krispy Kreme was founded by 22 year-old Vernon Rudolph in the middle of the Great Depression. Rudolph's uncle, Ishmael, ran a general store in Paducah, Kentucky, that became popular for its doughnuts, and Rudolph began working for him in 1933. The following year they closed up shop and opened a doughnuts-only shop in Nashville, and it became so popular that Vernon's father, Plumie, moved to Nashville to help run the place.
In 1937 Vernon decided to strike out on his own, took his uncle's doughnut recipe, and set up shop on South Main Street in what's now historic Old Salem in Winston-Salem, North Carolina. He commissioned local architect Benny Dinkins to design the now-famous logo, and the shop was an immediate hit.
Krispy Kreme continued its expansion throughout the years, picking up speed in the 1950s. It remained largely a regional Southeastern chain until another major expansion in the 1990s, and in 2001 it opened its first international location just outside of Toronto. Today, there are locations in countries as far-flung as the United Kingdom, Australia, Lebanon, Kuwait, Taiwan, Thailand, Saudi Arabia, and Ethiopia.
Check out 15 Things You Didn't Know About Krispy Kreme (Slideshow)
Nowadays, Krispy Kreme sells doughnuts and doughnut holes in dozens of varieties along with coffee, soft drinks, and soft-serve ice cream at select locations. But we bet there are a few things you didn't know about this ubiquitous doughnut chain.
1. The Doughnut Recipe's Origin Remains Somewhat of a Mystery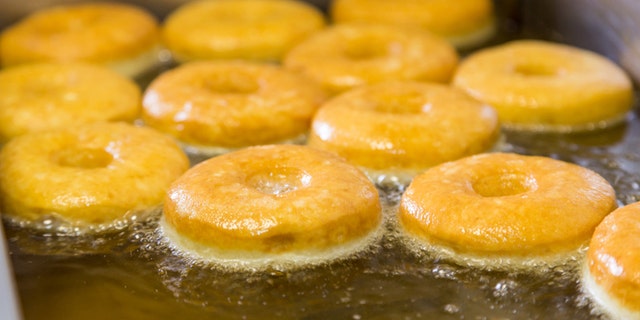 According to one origin story, Vernon's uncle Ishmael Armstrong purchased the recipe for the legendary Original Glazed yeast-raised doughnut from a French chef in New Orleans. In another (on the Krispy Kreme site), Vernon Rudolph was the one who purchased it. In a third, Vernon inherited the recipe from a Paducah doughnut shop owner named Joe Lebeau. In 1999, descendant Carver Rudolph went to Paducah to get to the bottom of the mystery, and discovered that Ishmael had most likely been given the recipe by an Ohio River barge cook named Joe LeBoeuf, who passed away just 10 months before Carver's arrival.
2. The First Location's Placement Was Inspired by a Cigarette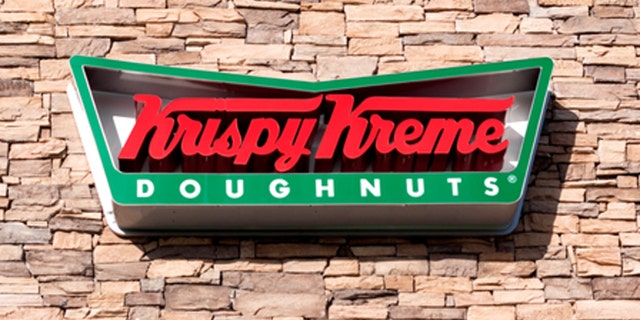 Vernon Rudolph was a devoted Camel cigarette smoker, so when he was thinking about where to open his first location, his decision was influenced by the fact that the highly-successful Camel was headquartered in Winston-Salem, N.C.
More from The Daily Meal
Krispy Kreme Looks to Outdo Starbucks With Launch of Coffee Shop Concept
DIY Krispy Kreme Doughnuts? Yes, Please
3. Hot Doughnuts Were Originally Only Available before Dawn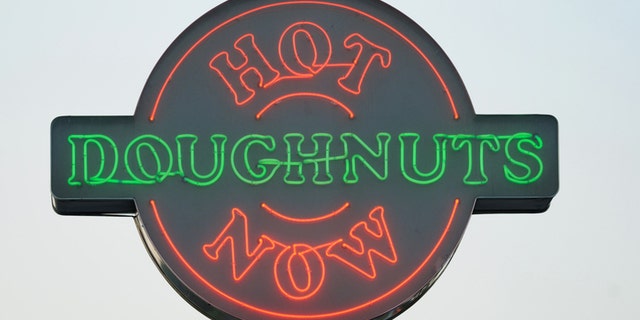 In the beginning, hot doughnuts weren't sold throughout the day. Similar to many bakeries, all the cooking was done in the early morning, so customers who wanted a hot doughnut had to arrive between the hours of midnight and 4 a.m.
4. Original Shops Only Sold to Convenience Stores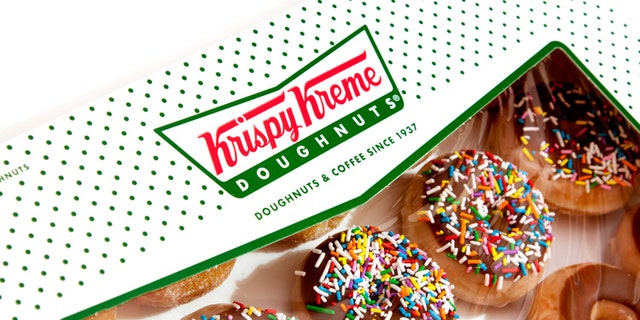 The first Krispy Kreme in Salem was only a production kitchen to fry doughnuts for sale at local groceries and convenience stores. The scent emanating from the building was so intoxicating, however, that hungry passers-by would duck their heads in during those late-night hours and ask to buy doughnuts right then and there. Vernon took the hint, and cut a hole in the building's wall to sell doughnuts from.
5. The Original Glazed Contains 11 Grams of Fat and 190 Calories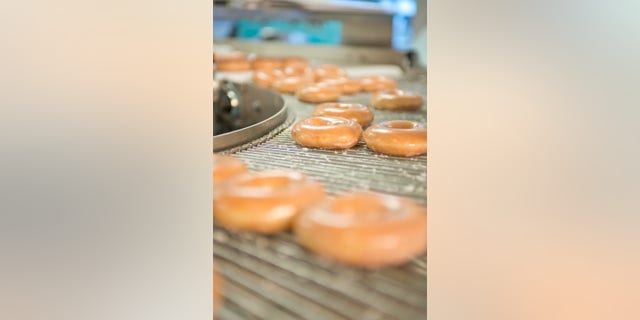 The doughnut, which weighs about 1.7 ounces, also contains five grams of saturated fat, 21 grams of carbohydrates, and 10 grams of sugar. The recipe has barely changed over the years.
6. It's Been Assisting With Fundraisers Since 1955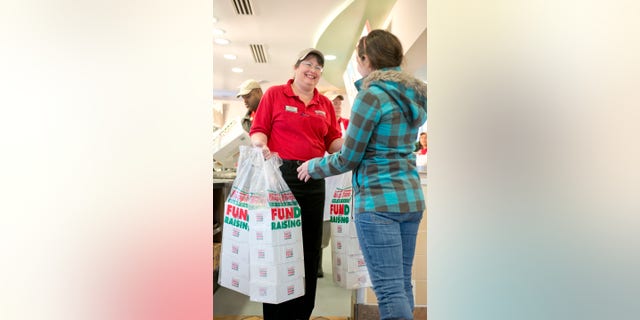 Krispy Kreme launched its fundraising arm in 1955, and today the company is still actively involved in assisting with fundraising, delivering 50 percent to 60 percent profit margins on average.