Surprising facts about Hooters
In a world where just about every restaurant is on the hunt for ways to market themselves as family-friendly establishments, one type of restaurant chain is flying in the face of convention: the "breastaurant." In recent years, this decidedly child-inappropriate format has exploded in popularity, but Hooters is the one that started it all.
Hooters was founded by six Clearwater, Florida, businessmen with no previous restaurant experience in April 1983. The first location opened later the same year on the site of an old rundown Clearwater nightclub. The next few years saw a couple changes in ownership, and today the chain is actually two privately held companies: Hooters, Inc., which owns the restaurants in Tampa Bay, Chicago, and Manhattan; and Hooters of America, which owns or franchises all other locations. Altogether, this amounts to about 460 locations total, in 25 countries.
It didn't take very long for Hooters to work its way into American pop culture after beginning its expansion, largely thanks to its double-entendre name, suggestive logo, and scantily-clad waitresses, who sport short orange shorts and low-cut white T-shirts. Today, it's a household name and a PG-13 alternative to other chains (the brand has even been extended to a Hooters Casino Hotel in Las Vegas), but it's facing some serious competition and beginning to show its age.
The combination of wings, beer, sports, and cleavage is a winning one; the "breastaurant" category is currently a $2 billion industry. Over the past year, sales at similar chains like Bikinis, Tilted Kilt, Twin Peaks, and Brick House have all increased substantially, with some growing at a double-digit pace, according to food market research firm Technomic. Hooters, however, has experienced a slight decline in sales over the past few years — necessitating the closure of about 50 locations — and those numbers have only just begun to improve. The chain is in the process of renovating all Hooters locations worldwide (adding outdoor dining areas and more windows), the menus now feature salads and other healthier foods, and fresh burgers and wings have replaced the frozen versions served up until now.
While Hooters may be going through a rough patch, the company is working hard to turn it around. And while we may think that those orange short shorts are relics of the '80s, restaurants where waitresses are scantily clad are more popular than ever. They may be controversial, but they're certainly not going anywhere.
1. The Name Was Inspired by a Steve Martin Monologue on 'Saturday Night Live'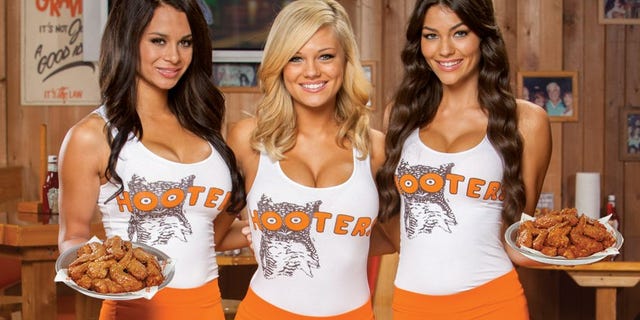 The restaurant's name was inspired by the May 17, 1980 episode of Saturday Night Live, which was hosted by Steve Martin. During his monologue, titled "I Believe," he said, "I believe it's derogatory to refer to a woman's breasts as 'boobs,' 'jugs,' 'winnebagos,' or 'golden bozos…' and that you should only refer to them as 'hooters.'"
2. The Owners Were Convinced That the Company Would Fail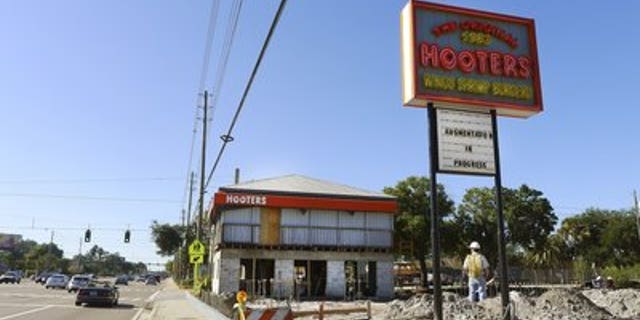 The "Original Hooters 6" (as they've come to be known) were so convinced that the company would fail that they incorporated it on April Fools' Day, and even built a small "graveyard" on the property as an acknowledgement of all the restaurants that had previously failed on the same site.
3. The First 'Hooters Girl' Was Hired on a Bet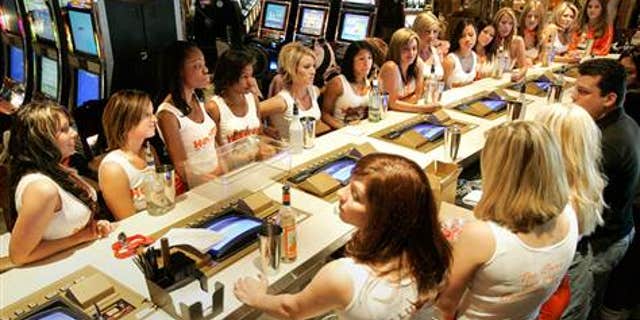 While watching the Clearwater Beach Jose Cuervo bikini contest, one of the founders bet his friends that he could convince the winner to be the first waitress, or "Hooters Girl." Lynne Austin, the bikini contest champion, was eager to give up her job as a telephone operator and accepted his offer. She went on to appear in many advertisements for Hooters, and was also a Playboy centerfold.
4. The Hooters Calendar Is One of the World's Top-Selling Calendars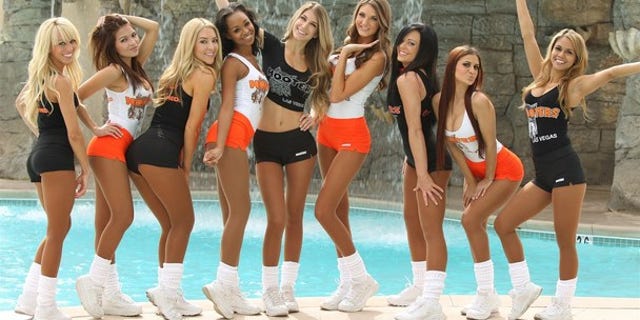 The first Hooters calendar was released in 1985 (for the year 1986), featuring several Hooters Girls, including Lynne Austin. The calendar increased the popularity of the restaurant, and is still an incredibly successful product. Today, each calendar features more than 200 "Hooters girls," and the company claims that it's been used as a springboard for hundreds of successful modeling careers. "We think people buy it mostly to read the articles," the Hooters website jokes.
5. The Chain Had Its Own TV Show From 1987 to 1995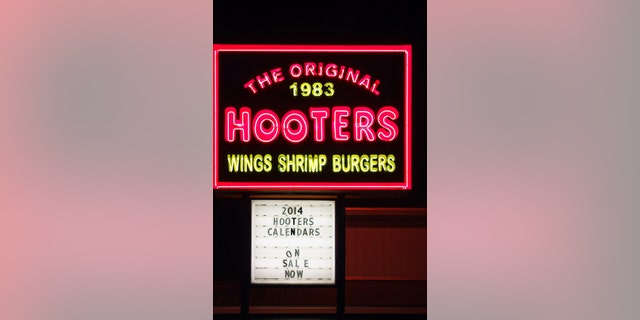 In 1987, Hooters Nite Owl Theater hit the small screen, and for eight years viewers could watch Hooters Girls introduce and host a late-night cable movie each week. The show was syndicated in 13 major markets nationwide, and was later renamed Hooters Movie of the Week. It remained on the air until 1995, when it was canceled after a legal skirmish between Hooters, Inc. and Hooters of America.
Check out more fun Hooters facts.
More from The Daily Meal
10 Things You Didn't Know About Barbecue
10 Things You Didn't Know About Burger King
10 Things You Didn't Know About Cinnabon
10 Things You Didn't Know About Olive Garden