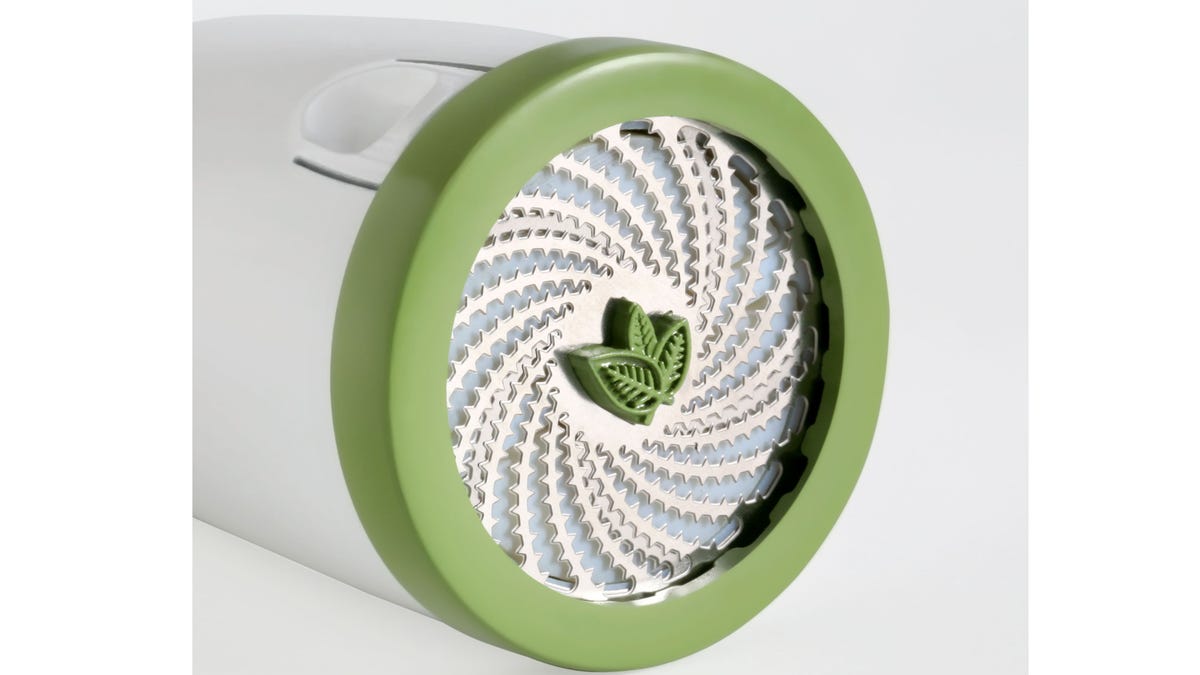 Summer brings out the best of us, culinarily-speaking. Amazing seasonal produce, warm weather, and that extra energy in the air make us yearn to get into the kitchen and try new recipes or throw the best summer dinner party. While the heat rises and our culinary juices start to flow, now is a better time than ever to stock up on some of the latest and hottest kitchen gadgets.
A nifty ice cream scoop makes it easier than ever to serve up summer favorites, while a premium Microplane set helps you grate, zest, and prep just about anything for your summer meals. Make your grilling process the most efficient with the new three-in-one grilling Stake, and keep your beach diet in check with T-Fal's latest yogurt maker.
No matter what new culinary skills you're sharpening this summer, these gadgets are the perfect assets to have on hand in the kitchen. Easy to use and affordable, they'll make sure your summer cooking goes off without a hitch.
Oneida's Twister Ice Cream Scoop
What's summertime without ice cream? Make sure you're enjoying the classic staple right with this new Twister Ice Cream Scoop from Oneida. A pointed edge makes sure you're scooping into the hardest tubs of ice cream with ease, and the unique auger design results in the perfectly rounded scoop.
Citrus Juicer From Cuisipro
Nothing's more refreshing than an ice-cold glass of lemonade or freshly squeezed OJ during the summer, so take advantage of the summer's juiciest fruits with the new Citrus Juicer from Cuisipro. This sleek juicer comes in two different sizes for various fruits and is attached to a measuring cup for ease in use.
Prepara Trio-Tri Blade Peeler
Beautify your cooking this summer with this Trio Tri-Blade Peele from Prepara, which makes peeling everything from peaches and potatoes to julienned carrots easier than ever. Made from the finest Japanese surgical steel, this tool is the go-to peeler for the summer, offering three sizes of blades that can are kept inside the handle for safe and easy storage.
S'More to Love S'More Maker
Bring the campfire home this summer with this quirky contraption from S'More to Love. Easy to use, the metal grate makes it simple for you to stack six s'mores to make in your oven or on your outdoor grill. With the S'more to Love s'more maker, creating a summertime favorite without the struggle of a bonfire is easier than ever.
Stake
Grilling never gets old during the summer, so speed up the process with this three-in-one grilling tool from Quirky. A spatula, tong, and fork rolled into one, the Stake makes grilling several different foods — from hamburgers to sausages and vegetables — at once a cinch. Brushed stainless steel and sturdy wooden handles make it a reliable and must-have kitchen tool for the season.
Microplane Easy Prep Series Herb Mill
Summertime equals freshness, which equals herbs, so do away with the tedious task of chopping leafy herbs with this easy manual-style chopper from Microplane. Herbs are expertly chopped or minced with a simple twist, making your summer meals even easier to prepare.
For more hot summer gadgets, click here
More from The Daily Meal

The Quintessential Side Dish of Summer Cookouts: Pasta Salad

5 Essential Japanese Dishes to Know

6 Cool sand Creative Ways to Use Cucumber

Bake Me a Pizza as Fast as You Can