On any given day, Valencia has a bustling restaurant and food scene with plenty of delicious options right on the streets. But each spring the city is transformed into a wonderland of Spanish culinary delights as millions of visitors take part in the annual Las Fallas festival. Las Fallas, or the fires, officially honors St. Joseph, the patron saint of carpenters, where elaborate statues are set alight marking the end of the 20-day event. But along with amazing sights, it's also a place with food vendors and tapas places tucked into every alley and block of the city.
1. Churros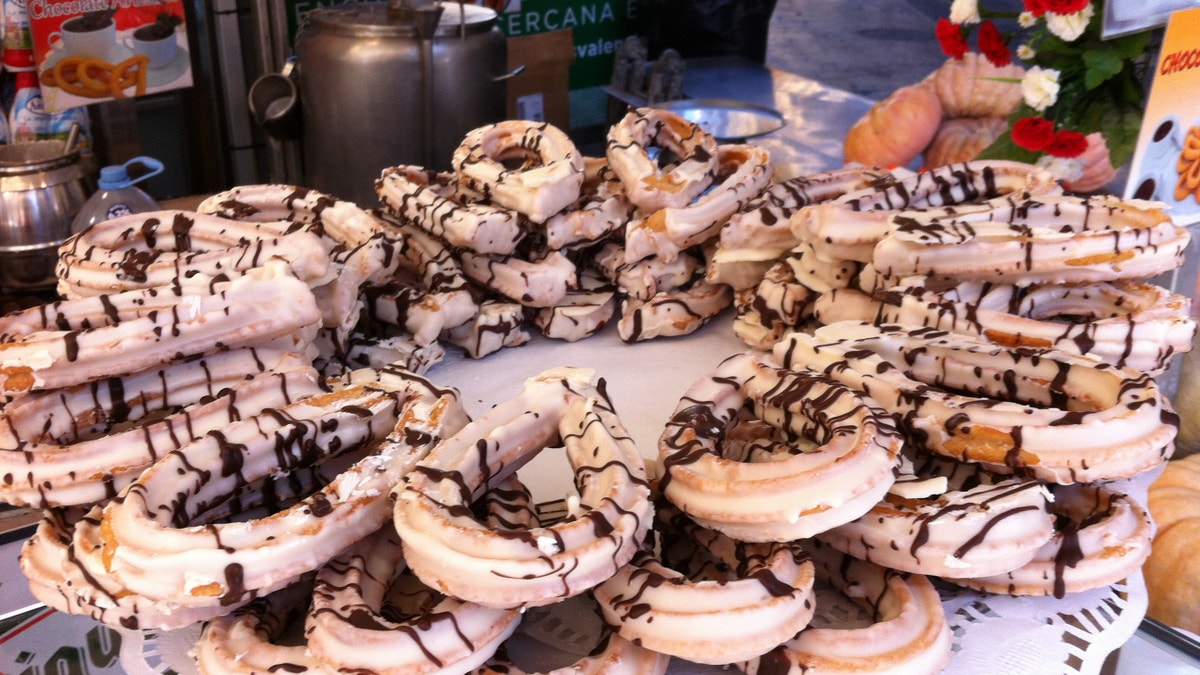 Churros, which are something like long donut sticks, are a country staple. Churros stands are ever present near Las Fallas. You can get plain churros, chocolate glazed or pumpkin flavored or the creme filled variety. Just don't try eating a chocolate dipped, creme stuffed churros and follow it up with glasses of wine at 2 am.
2. Buñelos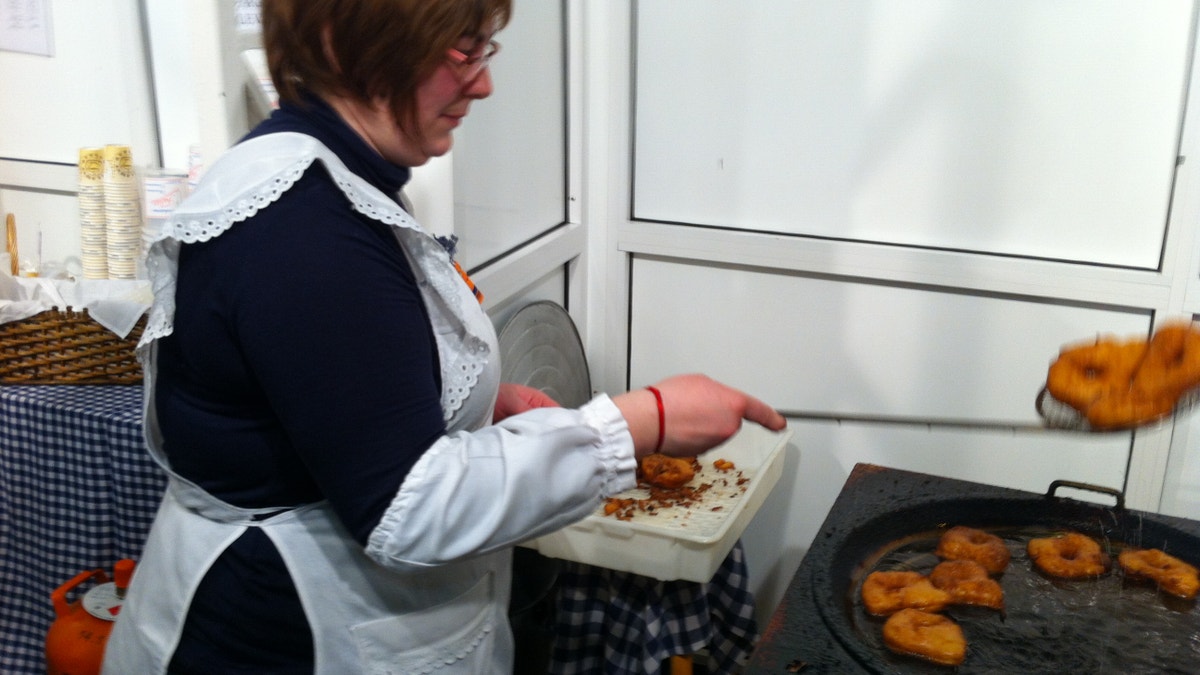 Another fried delight are buñelos--a type of fried fritter sprinkled with sugar. Countries around the world have their own variations. We ate ours at stand reputed to be among the best, steaming hot after they were pulled from their oil bath and rolled in sugar.
3. Super-sized Licorice
Got kids in tow or you're a kid at heart? There are whole stands in Valencia devoted to candy where you can get anything imaginable, including super-sized licorice.
4. Fresh Fruit and Vegetables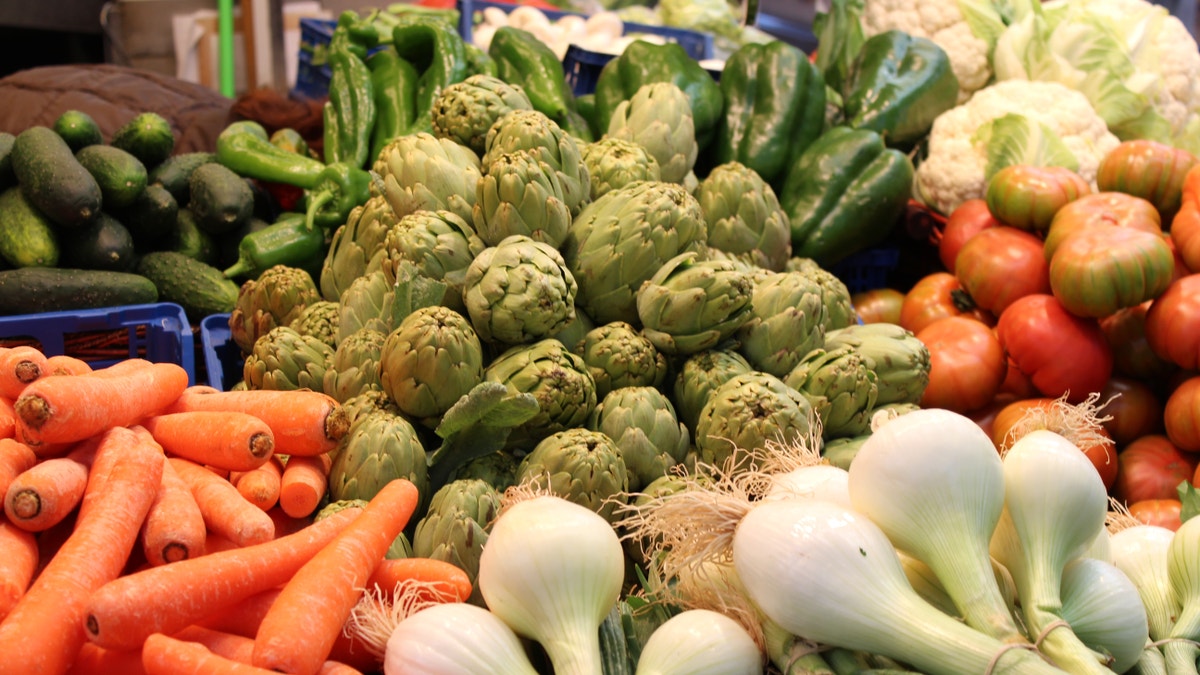 Watching your waistline, need a fresh piece of fruit to feel less guilty about your vacation excesses? Head to Valencia's Central Market (Mercado Central). Agriculture in the area makes it possible to pick up fresh produce and juices. It's also an opportunity to pick up nuts, olive oil and cheeses.
5. Seafood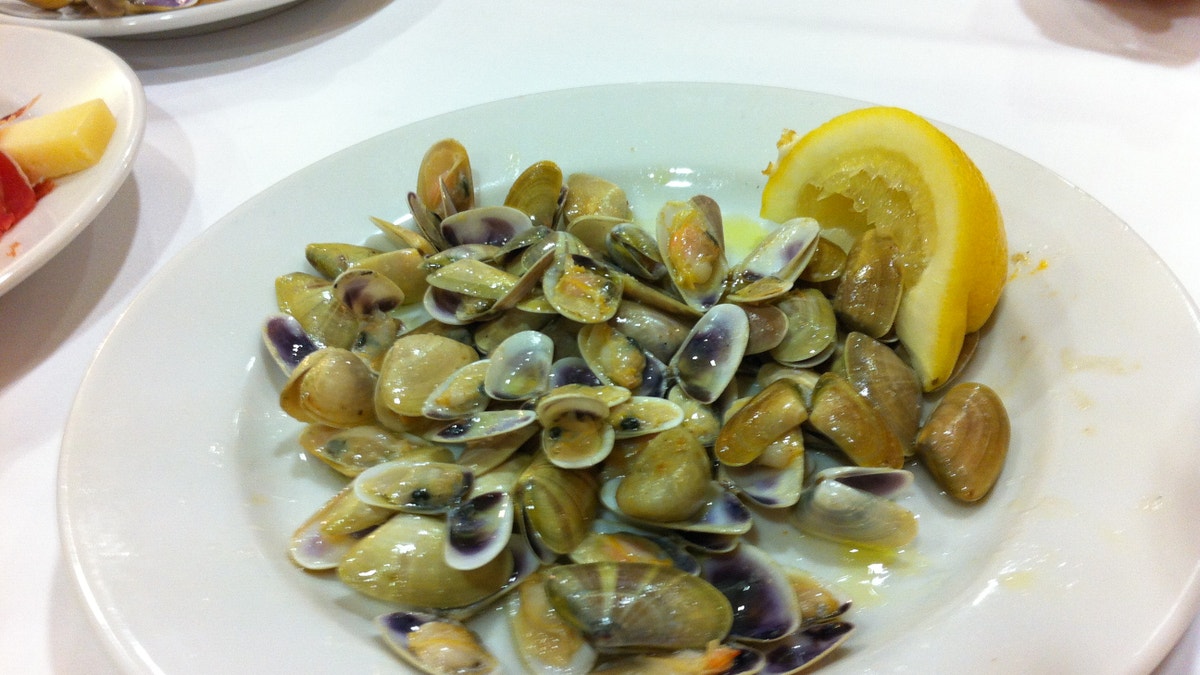 If you're sitting down in restaurants or stopping for quick bites, seafood reigns supreme. A favorite at our table were local cockles, a.k.a. mini clams. Another winning dish was simply grilled octopus, drizzled in olive oil and lemon juice, with a dusting of paprika, layered over potatoes slices.
6. Ham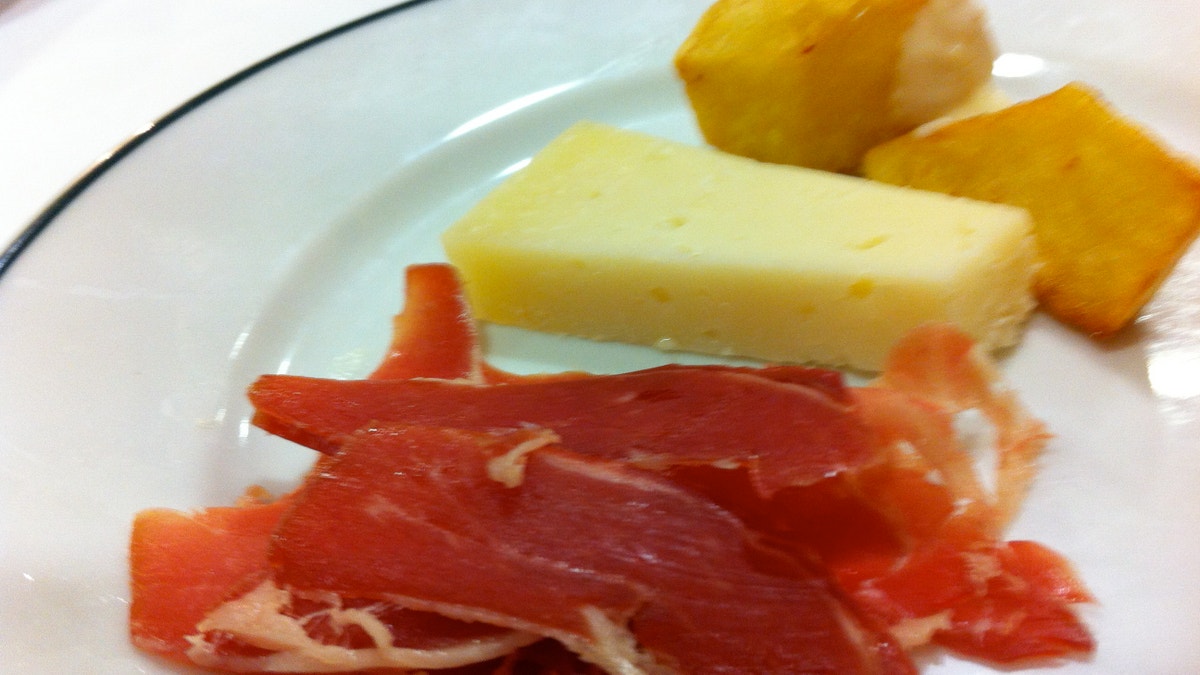 Spain is famous for their ham or jamon --which is dried and cured. You don't have to sample the famous ibérico jamon, purported to be the world's most expensive. Good ham is plentiful and widely available. And what's better to go with ham than cheese? Jamon and manchego plates are popular for snacking. Croquettes are the best pairing of the two. They went so fast our table, I almost forgot to document their presence.
7. Mojitos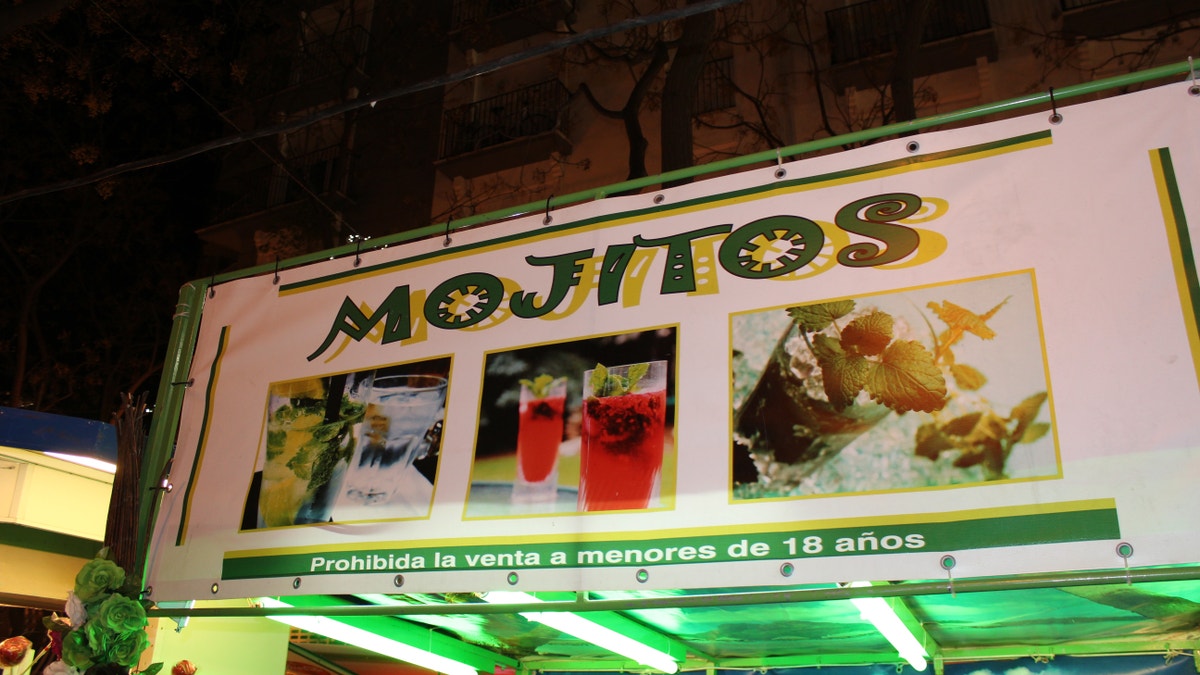 Thirsty from all the walking around and merriment? Yes, you can mosey up to a mojito or wine stand. Or plop down at a cafe table for a cold cerveza, which I observed people doing well before 11 a.m. on some festival mornings.