Startup to-go eatery will adjust food prices based on local income levels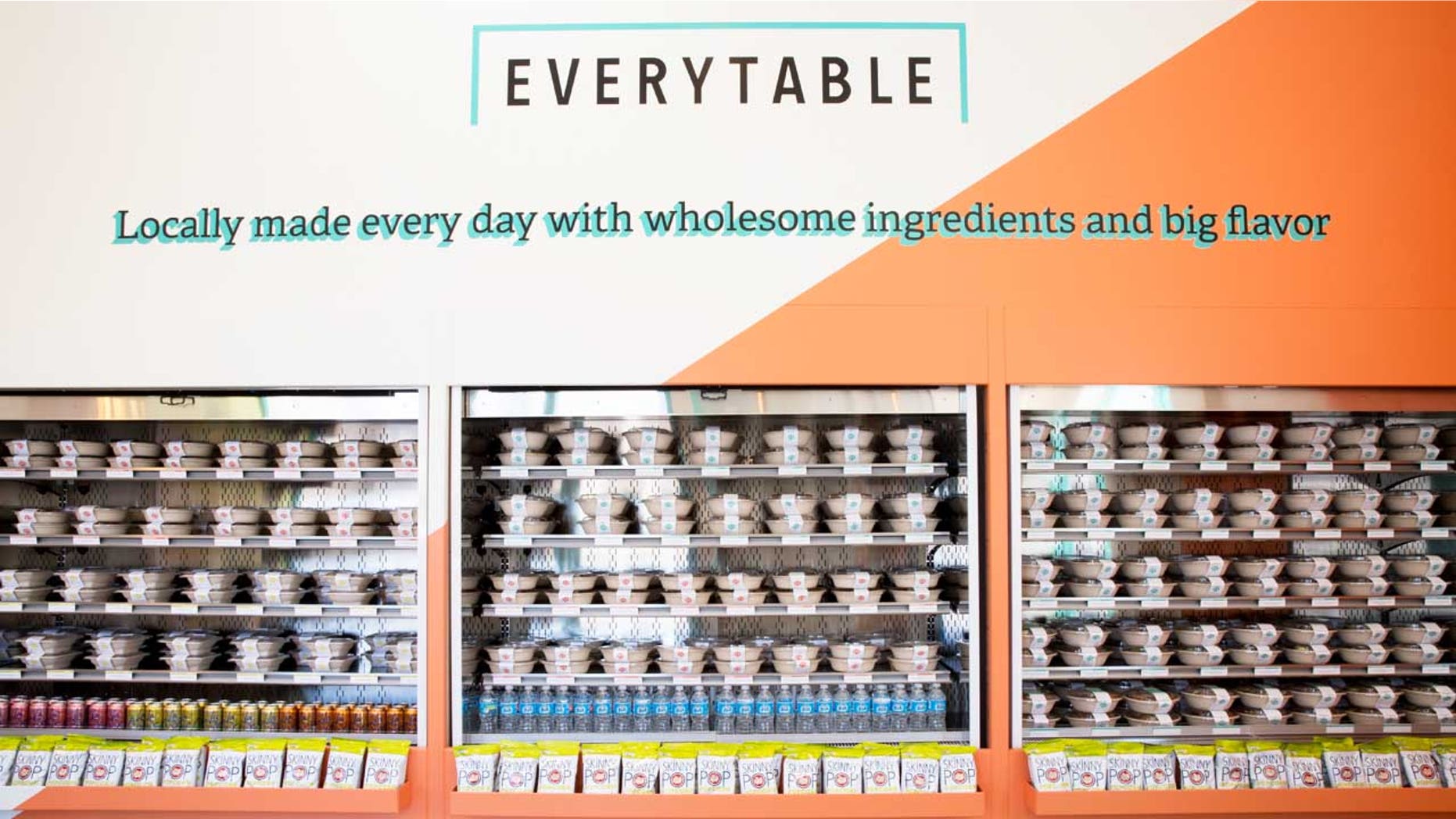 Can a business be altruistic but still make money?
Many have tried-- and failed-- to establish restaurants that do-good but a new Los Angeles-based eatery is hoping to change the way people think of about quick cuisine—and provide better quality food to those who can't always afford it.
Everytable, which opened its first location Saturday in South Los Angeles—where the average per capita income hovers around $13,000-- serves hearty mostly-locally sourced, low sodium, preservative free meals for about $4.50 per dish. But at its planned second location in downtown, where residents typically earn more, the same items will cost around $8. Salads at other chains like Sweetgreen or Lemonade can go upwards of $13.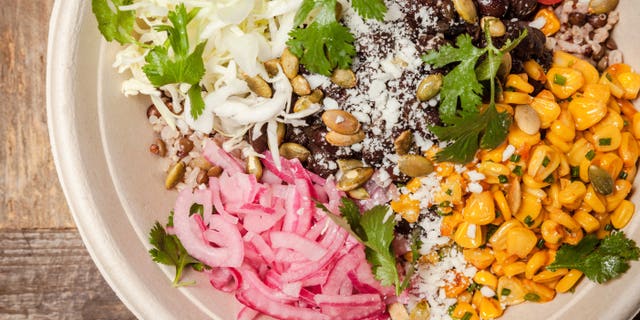 "We've developed a model that we think is a natural evolution of the food business," Everytable co-founder and CEO Sam Polk told FoxNews.com. "There was the standard restaurant, now you have the fast casual. But at Everytable, you're in and out in 30 seconds—and you can pick up multiple meals for later."
The price of a Big Mac and fries may vary by a few cents depending on your zip code, but Everytable is using a new business model that aims to bring fresh ingredients to food deserts. All meals are prepared fresh daily at the company's central kitchen facility in Redondo Beach then shipped out to the local eateries. The no-in house prep time cuts down on labor costs at storefronts, says co-founder David Foster who comes from an investment banking background. The locations in higher income communities, where say a Vietnamese Chicken Salad costs about 50 percent more, helps subsidize  the lower priced menu item in a less affluent community.
Despite going into finance for most of his career, Polk says providing a better quality of life for those in need is something that's always been close to his heart.
"My mom was a nurse practitioner who used to take me out to Skid Row," says Polk. "As I've grown up in my life, I've seen the deep-seated structural inequality that makes things like healthy food—which I think should be a human right—a luxury product for those in need. What we're trying to do is democratize the food industry."
As childhood obesity rates skyrocket and grocery stores close up shop in lower income communities, several startups, including mobile produce trucks, have attempted to bring healthier eats to people who find themselves living further and further from fresh food. But the team behind Everytable think just shipping ingredients into impoverished communities is only a Band-aid fix to a much larger epidemic.
"When it comes to food desserts, people think about bringing in new grocery stores, but those razor thin margins get squeezed even further when you try to open a big store in a low income area," says Polk. "One of the reasons we think our model will work is that the margins are better, we need fewer people to staff our stores, and many people who work two or three jobs don't have time to cook a full meal anyway so we're offering hearty, prepared food that's ready right away."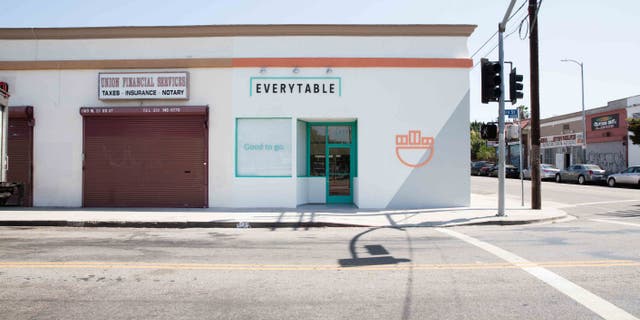 The menu features a seasonally rotating array of dishes including cold salads like California Cobb or Vietnamese Chicken to hot bowls like a Puebla Chicken Tinga and Jamaican Jerk Chicken. Polk and Foster say the food was inspired by the diverse ethnic communities throughout Los Angeles—but the menu was developed by two major players in the industry-- Craig Hopson—formerly of Guy Savoy and Le Cirque and Johnny Yoo who has worked with chefs like Roy Choi and David Myers.
"These are two guys who could work for any restaurant in the country," says Polk. After explaining Everytable's mission, however, the former hedge fund manager says Hopson and Yoo were sold on the idea of the unique restaurant concept that doesn't shirk away from bringing top quality foods into different areas.
The concept may be novel, but will a Santa Monica resident get upset that she's paying twice as much for the same salad someone in South Los Angeles bought for less than $4?
"Maybe," says Foster, but he thinks most people will support their business model once they understand the "Tom's-like" concept. And if someone wants to drive from Beverly Hills into a less affluent neighborhood to pick up some grub, even better.
"We really think this is a new kindof business where everyone wins, not only the customers in South L.A. but even the folks in affluent areas get a meal for less than they could really afford."
Everytable in South Los Angeles is now open for business.  The next location in Downtown opens this fall. The duo plan to open 10 more locations by the end of 2017.
If the Everytable model is so revolutionary, does the team think it could catch on in other cities?
Says Polk, "I definitely think so. I hope we're the first of many to come."