Starbucks teams up with Coinstar to sell coffee in vending machines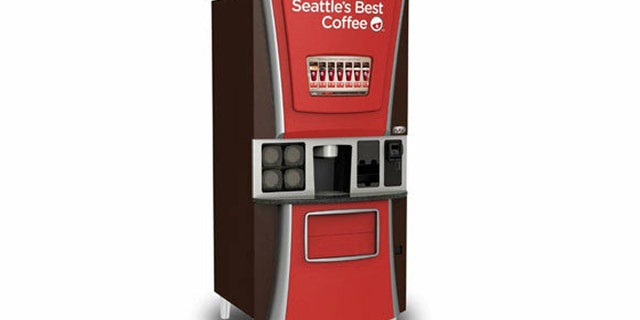 Soon you'll be able to get your Starbucks lattes while also picking up some toilet paper.
Seattle's Best's parent company, Starbucks and vending machine company Coinstar (the same company that operates the Redbox DVD vending machines) are partnering to present Seattle's Best's Rubis Kiosks, which will grind and brew coffee drinks to order around the clock.
They had been testing the machines in Seattle, San Francisco and D.C. over the past several months, but Coinstar this week inked an exclusive 5-year deal with Seattle's Best Coffee to officially roll the kiosks.
Some 500 Rubis will be in grocery, drug and other retail stores by the end of the summer, and thousands of more will be added over the next several years.
Coffee and "specialty drinks" (mochas, vanilla lattes) start at $1.00 each, and fancier drinks cost $1.50. The machines eventually may be able to produce iced drinks as well.
It's yet another channel for Starbucks to sell its already ubiquitous coffee almost anytime, and if they have their way, anywhere. I wonder if baristas are concerned they may be out of a job soon.