Starbucks launching 6 new flavors of bottled coffee to fuel your caffeine addiction
Good news for Starbucks lovers with an aversion to dairy: The coffee chain announced they will be releasing six new dairy-free bottled coffee flavors perfect for anyone looking to get a caffeine fix on the go.
STARBUCKS RELEASES PSL RIVAL, THE MPL
The new beverages will hit store shelves in February and May of next year, providing coffee-lovers with even more ways to curb a Starbucks craving, according to a press release.
Flavors will include two options of their classic Bottled Frappuccino Drink, Vanilla and Mocha, and now with almond milk.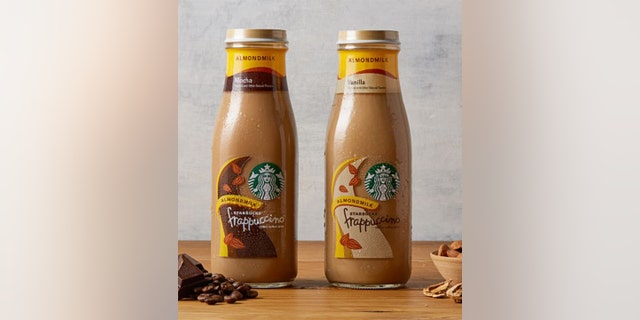 The chain is also releasing two flavors of their Doubleshot Coffee Smoothies in Dark Chocolate Banana and Vanilla Honey Banana, both with almond milk as well. And for the coffee purists, there are now two different cold brews, Sweetened Black and Vanilla and Fig.
FOLLOW US ON FACEBOOK FOR MORE FOX LIFESTYLE NEWS
If waiting till 2018 to test out these new additions seems too far off, however, Starbucks customers can still pass the time by sipping the company's recently-launched unofficial drink of the season — the Pumpkin Spice Latte — in a grab-and-go bottle.