Starbucks introduces nitro cold brew at 500 locations this summer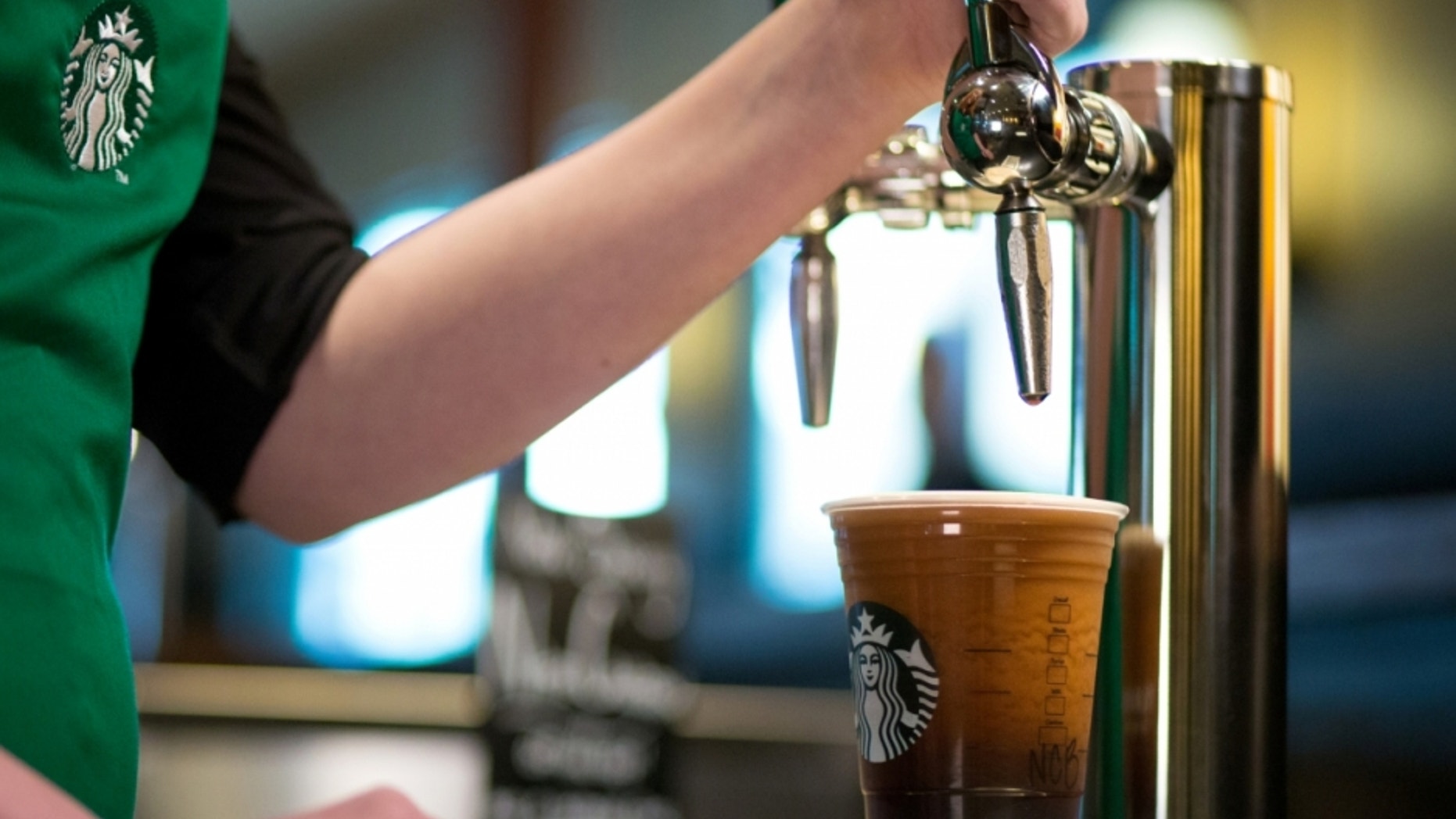 Starbucks is tapping into the coffee trend that's had java heads buzzing for months.
On Tuesday, the coffee giant announced that it will be launching nitro cold brew taps in hundreds of locations across the country in a move to capitalize on the frothy trend-- and current popularity of iced coffee drinks.
Nitro coffee is a cold brew (coffee that is steeped, not heated) that's been infused with odorless, flavorless nitrogen gas, kegged like beer and served on tap. It's been a hit in local brewhouses across the country for a few years. As baristas craft the perfect pour, the coffee cascades into the glass like Guinness beer, with a slightly effervescent base and thick, foamy head.
When served correctly, nitro coffee has a creamier, richer taste than regular cold brew and the mouthfeel is usually creamy enough that it doesn't require sugar or milk to get a smoother taste.
Stumptown Roasters and Austin's Cuvee Coffee have offered nitro coffee in a can since 2015. The companies use a widget—a nitrogen filled capsule similar to that used in canned Guinness beer—in their cans to replicate the infusion process.
Starbucks, citing data from market research firms NPD Group and Mintel, says iced coffee consumption has grown 75 percent in the past decade and sales of cold brew alone grew nearly 340 percent between 2010 and 2015, according to USA Today.
Nitrogen-infused cold brew will make its way to more than 500 Starbucks stores in major U.S. cities including Portland, Ore., New York, Chicago, Boston, Los Angeles and San Francisco this summer. Starbucks signature nitro brew is already available at a few Seattle shops.
In addition to nitro coffee, Starbucks is rolling out several new iced drinks including a new Cold Brew with "hints of citrus and chocolate" a signature "Doubleshot" on Ice—an espresso beverage that's been "been chilled and mellowed with a touch of milk and lightly sweetened."