Sriracha beer now available for pre-order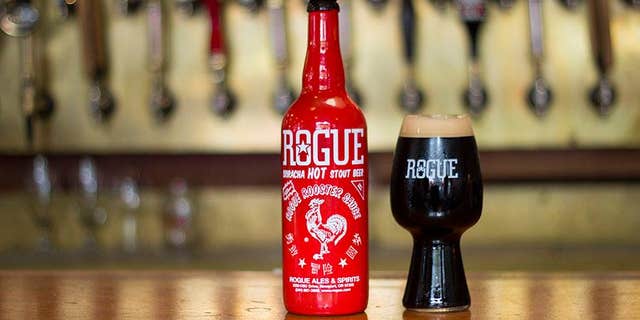 Looking to spice up the holidays?
Rogue Ales, an Oregon based spirits and brewery, is releasing a limited edition Sriracha beer, reports Beer Street Journal.
According to an announcement via the company's Facebook page, "Rogue Sriracha Hot Stout Beer" will be available sometime this month and is now available for pre-order. Rogue Ales has yet to announce if the new ale will be available in stores but it looks like it will be available in a bright red bottle that looks strikingly similar to the original chili sauce container.
Many are ecstatic about the new beverage mashup:
Others are questioning the sanity of modern food culture:
Sriracha, the cult-favorite hot sauce from Huy Fong Foods, is made with chili peppers, garlic, salt and vinegar. Stout beers are typically made with roasted malts and barley, yielding a darker, richer brew with a higher alcohol content.