Spotted Pig chef apologizes over sexual harassment claims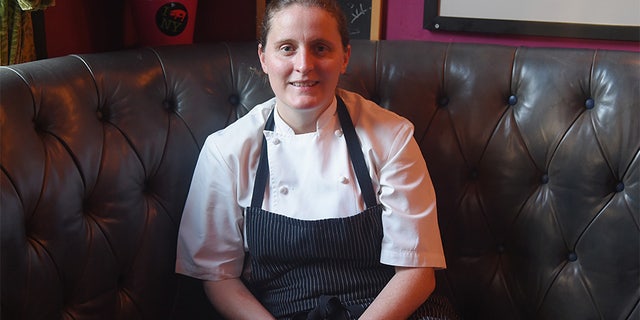 April Bloomfield is now eating some humble pie.
The Spotted Pig chef on Wednesday night posted an extensive apology following a bombshell report alleging that her business partner Ken Friedman is a series sexual harasser and that the eatery has a "rape room" where Mario Batali once groped an unconscious woman.
SPOTTED PIG OWNER ACCUSED OF SEXUAL HARASSMENT, THROWING SORDID PARTIES
"I fell short, and I am filled with anger and regret that, in the past, some of my staff were subjected to humiliating and degrading treatment," Bloomfield wrote on Instagram.
Bloomfield — who had originally responded to the New York Times' shocking report by saying that she was only ever aware of two incidents that were "addressed internally" — rejected a staffers' claims that she'd told women who complained about Friedman, "That's who he is. Get used to it."
"I would never suggest anyone accept unprofessional treatment, and those who know me, know any such reference is insulting. I can say with confidence that I have never and will never condoned sexual harassment in the workplace," wrote Bloomfield, who owns four other restaurants with Friedman.
ABC PULLING PLUG ON 'GREAT AMERICAN BAKE OFF' FOLLOWING JUDGE'S SEXUAL HARASSMENT ACCUSATIONS
She claims she "lectured and demanded" Friedman about his behavior — but now concedes she "should have been even more unrelenting."
"Now I am learning the extent of events, often kept from me, and I know I should have been even more unrelenting. For this — way too late — I am truly sorry," she writes.
Ten women accused Friedman of making "unwanted sexual advances" in Tuesday's Times report, while others said working at his eateries means putting up with sordid parties in the "rape room" filled with public sex and handsy patrons.
Friedman has apologized, although claims "some incidents were not as described."