Special beer created for Richard Branson's Virgin Trains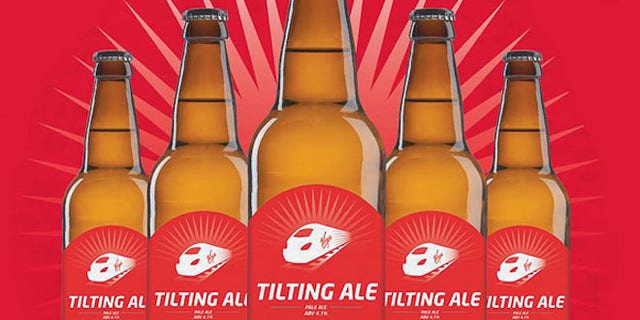 We're all aboard on this one.
Sir Richard Branson's Virgin Trains has partnered with a local U.K. brewery to launch a brand of new beer especially for the train ride.
Called Tilting Ale, it's brewed especially for Virgin Trains by Macclesfield's RedWillow Brewery, makers of Wreckless Pale Ale and Redwillow Ageless.
Described as a proper British pale ale, it has a "high-speed whoosh of flavour tilting smoothly into a light, hoppy taste and arriving, right on time, at a clean finish of bitter."
"We're always looking at ways to improve the choice and quality of the food and drink on sale from our on-board shops," said Virgin Trains' Onboard Product Development Manager Rob Taylor in release.
This isn't the first time the Virgin Group has tried their hand at beverages. Virgin Cola launched in 1994 and Virgin Vodka even existed for a time in the mid-1990s.
Now if Virgin Trains just go the same seat-to-seat delivery service like they have on Virgin America where you can send drinks or food over to that fellow passenger, that's really service on the fast train.