Sneak peek at cooking shows launching in 2012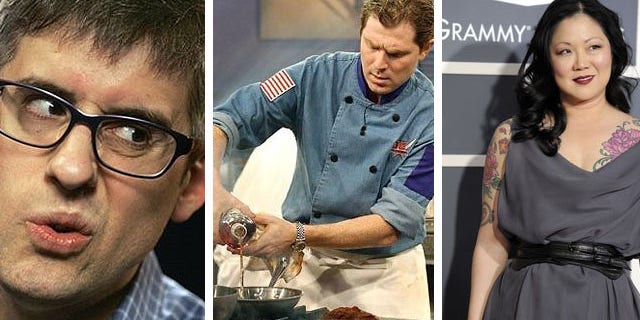 For all of you that are addicted to cooking shows, here's something more to chew on.
On Thursday, the Cooking Channel and Food Network announced they will add 22 new series to this year's programming, including new shows from celebrities like Bobby Flay, Margaret Cho, Mo Rocca and Sandra Lee.
Food Network will add 15 new shows this year, including the primetime series "Meat Men" about a famous New York butcher, Pat LaFrieda, and his life in the meat business.The network will also add sweeter shows like "Cupcake Champions," which will pit 16 Cupcake Wars winners against each other in a cupcake tournament of champions.
Comedian Margaret Cho will host her own show on the Food Network. The series, "Blind Dinner Party," will star a new set of seven strangers every week as they meet dine together. American culinary icon, Sandra Lee will start a new daytime series offering her own brand of cooking and entertaining tips. Also on the new Food Network menu is "Bobby Flay's Opening Night," where the celebrity chef will offer advice to first-time restaurateurs before their grand openings.
The Cooking Channel will premiere seven new series, including "Eat the Street," a tour of America's greatest street-side eats and "Man, Fire, Food," which will feature chefs who play and cook with flames. Political satirist, Mo Rocca, will host his own show, "My Grandmother's Ravioli," in which he will learn to cook from his grandparents.