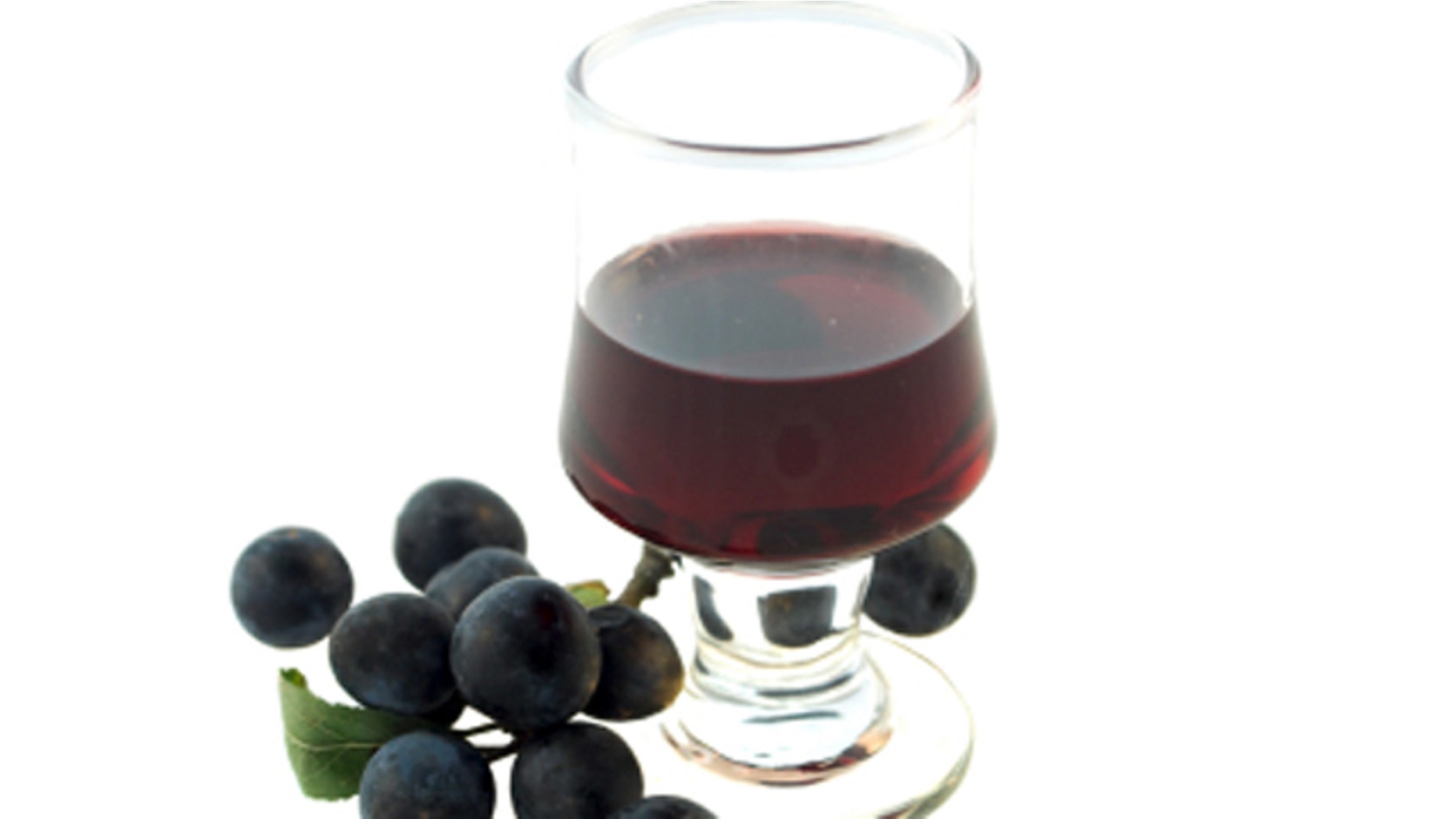 The last few years has seen our nation gripped by a cocktail craze. Alternating between classic ingredients like bourbon, rye and gin, and liquors so obscure that the recipes used to create them need to be reformulated almost from scratch. But there's one liquor that combines the classic and the obscure. It's popular in England, but all too rare behind the bar in the U.S. despite its near perfection in summer cocktails: sloe gin.
Not surprisingly, sloe gin is traditionally made from sloe berries and gin. The ripe fruit is added to gin along with a measure of sugar to infuse its flavor into the liquor. Occasionally spices are added, most often cinnamon, cloves or cardamom, but the berries themselves have a complex flavor that stands on its own. In combination with the sugar, the mix is sweet and tart, with muted herbal notes from the gin and almond flavors that taste remarkably like marzipan in the background.
The spirit was popular from colonial times all the way through Prohibition, when the berries were often used to cover the taste of bathtub gin that would've been better suited to filling gas tanks than as a potable drink. It's especially good as a cocktail ingredient. Many people find it to taste a bit too Nyquil-like on its own, and , despite a relatively low alcohol content between 30 and 60 proof, it will also put you to sleep if you drink too much.
Sloe gin finally faded to the background in the late 60s, despite the popularity of drinks like the sloe gin fizz. In modern times, precious few bars stock it, and even fewer distillers bottle it. To save money, many of those that do infuse neutral grain spirits instead of gin. It's cheaper, but results in a much less complex flavor, plus almond extract and additional spices need to be added to approximate the traditional flavors. On the other hand, a bottle of the cheap version is still pretty tasty mixed into a cocktail, making one wonder why the hell people lost interest in the stuff in the first place. Of course, with bartenders constantly hunting for the next big thing, sloe gin might get its day in the sun again soon.
Here are a few cocktails to ask for once it does:
The Sloe Gin Fizz – A mix of sloe gin, lemon and simple syrup, the sloe gin fizz is the gold standard for sloe gin cocktails. It's a light and refreshing cooler, with a balanced tangy sweetness that's absolutely craveable, especially on a muggy summer night. It has enough of a kick to be respectable, but it's a surprisingly easy drink to gulp down. The slight piney notes from the gin base combine perfectly with the citrus, as always, with the sloe berries providing a ruby-colored backdrop to what would otherwise be a fairly flat and nuance-free gin drink.
-2 oz sloe gin (It's important to use a sloe gin with a traditional flavor in such a simple drink – Plymouth is still infused in the traditional way and makes a great choice)
-3/4 oz fresh lemon juice
-1 oz simple syrup (half and half sugar and water heated gently to combine)
-Soda water
Combine all ingredients but the soda water in a shaker full of ice and shake until the contents are cold. Strain into a highball glass full of ice and top off with soda water. Kick back and enjoy, content with being ahead of the cocktail curve.
Alabama Slammer – A delicious drink described on many occasions as a hangover waiting to happen, the Slammer combines sloe gin, vodka, Southern Comfort and amaretto in equal measures, along with orange juice to deliver a bracingly sweet drink that has become a campus legend in many parts of the country, with bars in the area stocking sloe gin solely for this one drink.
-1/2 oz vodka
-1/2 oz Southern Comfort
-1/2 oz amaretto
-1/2 oz sloe gin (a lower priced sloe gin here is fine – DeKuyper Sloe Gin works well in supporting the sweetness this cocktail aims for without overpowering the other ingredients)
-Orange juice
Pour all of the liquors into a tall glass with ice and top off with orange juice. Rinse, repeat and wake up wondering who put the ice pick inside your skull.
Moulin Rouge – A minimalist cocktail that showcases sloe gin by adding a slightly more complex sweetness via vermouth, and a counterpoint in the form of Angostura bitters, the Moulin Rouge brings out the almond notes in the sloe gin. It's fairly sweet, but not so over the top that you're left with a sugary coating in your mouth with every sip. It's a deep, glistening, almost purple red and looks incredible in a cocktail glass. It's best with homemade sloe gin, but a well-balanced bottle off the shelf provides for a pretty tasty glass too.
-1 1/2 oz sloe gin (any of the homemade sloe gin recipes available online would be great, but since sloe berries can be tough to come by, Bols sloe gin provides an acceptable, if slightly sweet, substitute)
-3/4 oz sweet vermouth
-1 dash Angostura or Peychaud's bitters
Fill a cocktail shaker with ice and add all the ingredients. Stir gently and strain into a cocktail glass. Shaking will make the drink cloudy. It'll taste the same, but won't look nearly as impressive.